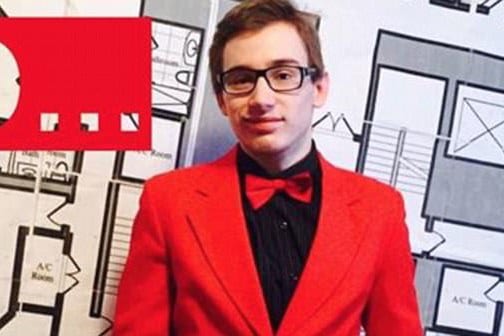 What led to William Boucher a Chicago man going on a violent racist rant after having coffee spilt on him at a local Starbucks store?
William Boucher a 23 year old Chicago man has been arrested after inciting racial outcry along with punching and spitting at a 59 year old black man during an incident at a local Starbucks store.
Matters came to the fore Tuesday mid afternoon, after Boucher took offense to having coffee spilled on him at a Loop Starbucks. A report via ABC7Chicago told of the individual spilling coffee on Boucher being African American.
It was then that the Boucher was recorded on video (see below) going on a tirade, including calling people 'disposable vermin' and 'shut up slave'.
The argument escalated when the dispute spilled outside. Boucher yelled racially charged language at a man before repeatedly punching him.
'Get on all fours! Do not walk on those two legs! You don't deserve to walk on two legs, vermin' the man said on the video.
Another man approached Boucher as he walked away, with Boucher seen punching the 59-year-old man, knocking him onto the ground. Bystanders accosted Boucher after tackling and holding him down until police arrived.
The 59-year-old man was sent to Northwestern Memorial Hospital to be treated for an eye injury reported dnainfo.
Upon his arrest, Billy Boucher was charged with three misdemeanor counts of battery, accused of physically and verbally abusing three people. Some have since wondered why the man wasn't charged with hate crimes and assault.
Following Boucher's arrest, Starbucks employees said the suspect had been a problem customer in the past, but never violent.
A regard of Boucher's Facebook page (since removed…) revealed references to God and his hopes of becoming a successful businessman. Several photos show him posing with diverse groups of people at events for entrepreneurs. 
In one post, he comes to the defense of a Muslim woman wearing a hijab who was kicked out of a Donald Trump rally in January of 2016.
'This is total bullying!' he wrote. 'Are any of you really voting for this kid? And I'd love to tell that woman in person how well she took that! I'd give her a high five!'
Yet to be necessarily understood is what informed Boucher's abrupt and incendiary attitude towards black persons….and to what degree the man's belief system reflected that of the community?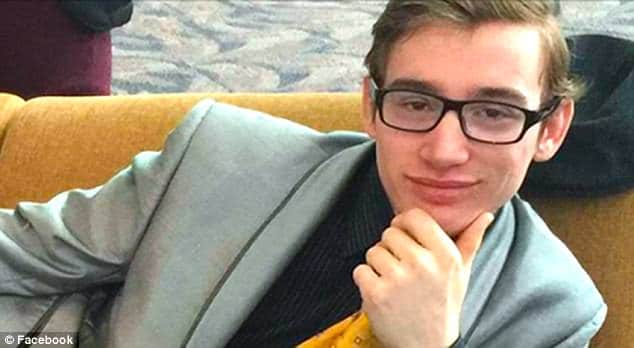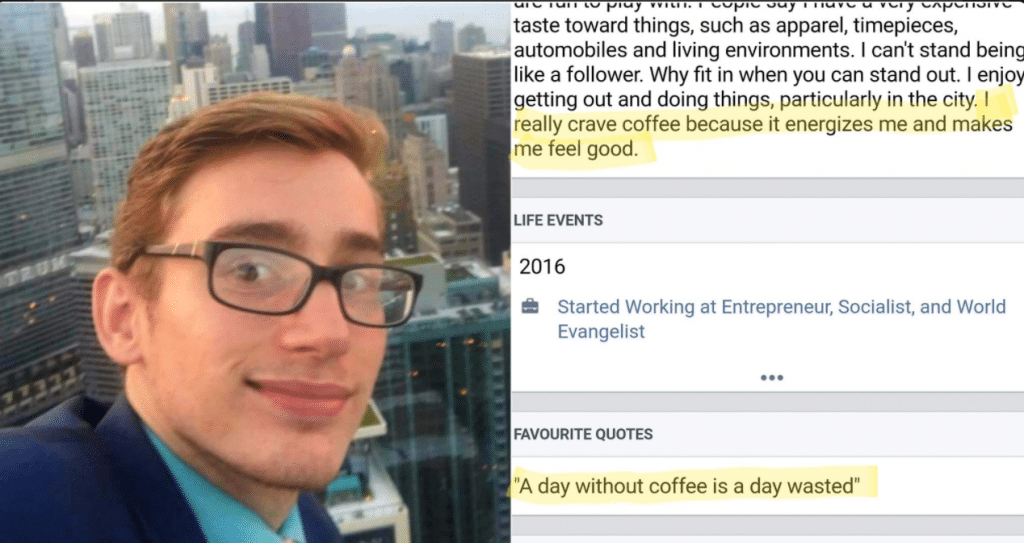 Why is WIlliam Boucher not being charged with a hate crime?

— Razorble (@notetions) June 9, 2017
William Boucher, AKA @ABC7Chicago's protected son, aka Chicago's Racist of the Week, AKA I wish this MF Would! pic.twitter.com/jfFhviRC3I

— Jose Moreno (@morenojosea) June 10, 2017
William BOUCHER https://t.co/49XOjxCLDO

— Michael Hanratty (@MHTRADINGZONE) June 8, 2017