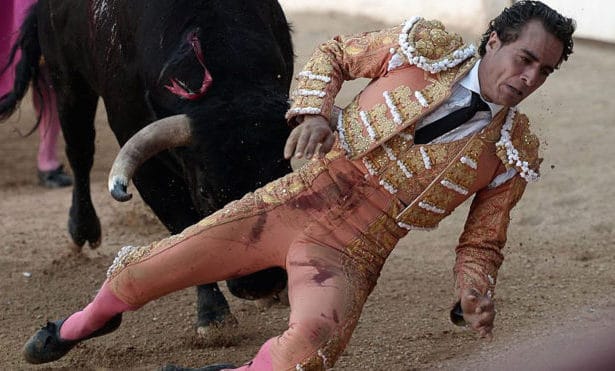 Ivan Fandino Basque bullfighter gored to death: Controversy ensues in a bloodsport criticized for its cruelty to animals. 
Ivan Fandino a 36 year old matador has died after being gored to death by a bull in France after tripping on his cape and being impaled.
The prize bullfighter who had been a professional for 12 years died in hospital after his heart, lungs and kidneys were punctured on Saturday.
Local reports told of Fandino's feet becoming entangled in the cape used to goad the specially trained fighting bull and being left with horrific injuries after the animal plunged its horn into his lung.
The matador's death came after having been invited to participate at the Corrida des Fetes (a bull running festival) in Aire-sur-l'Adour, France.
The Spaniard from the Basque region leaves leaves behind a wife and daughter.
Told a colleague in the aftermath of Fandino's death, 'It's a tragedy'.
Adding, 'We just do not know how it could have happened.' 
Which is to wonder so highly was the prized bullfighter revered that to make one small mistake, which stood the chance of being a fatal one, was so highly improbable?
Horrifying video: Bull gores matador into his jaw and out his eye as spectators gasp in horror.
Christian Hernandez realizes he wasn't made to be a matador.
Spanish matador Ivan Fandino killed by bull in France after tripping on cape pic.twitter.com/AjN2M93q0i

— Charles Onians (@charlesonians) June 17, 2017
Bullfighter Ivan Fandino dies after being gored in his side.

??https://t.co/Qx4Xwh9bHN pic.twitter.com/vKpnd9oCxV

— MARCA in English (@MARCAinENGLISH) June 18, 2017
At the time of his death, horrified spectators looked on as Fandino tripped and was gored by the bull – a five-year-old Balstar named Burp – which also launched him into the air.
But wasn't this always what they had come to see? Man vs animal. Maestro vs tormented bull? Man outwitting nature? Man outwitting himself? But always with the chance something could go horrifically wrong?
'Ivan was caught by surprise and suffered the consequences,' said a member of the crowd. 'People were cheering to begin with, thinking everything was under control.
'Then we realised that Ivan was very badly hurt, and he was rushed away by other matadors, supported by paramedics.' 
So serious were Fandino's wounds a report told of the prized matador's heart having stopped while he was in an ambulance.
Burp the bull, who weighed more than half a tonne, was also severely injured in the incident, and was later killed. 
Tributes have since flooded social media, with rancher Victorino Martin tweeting: 'Our friend and great bullfighter Ivan Fandino dies in France. A great loss for the world of bullfighting. We are dismayed.'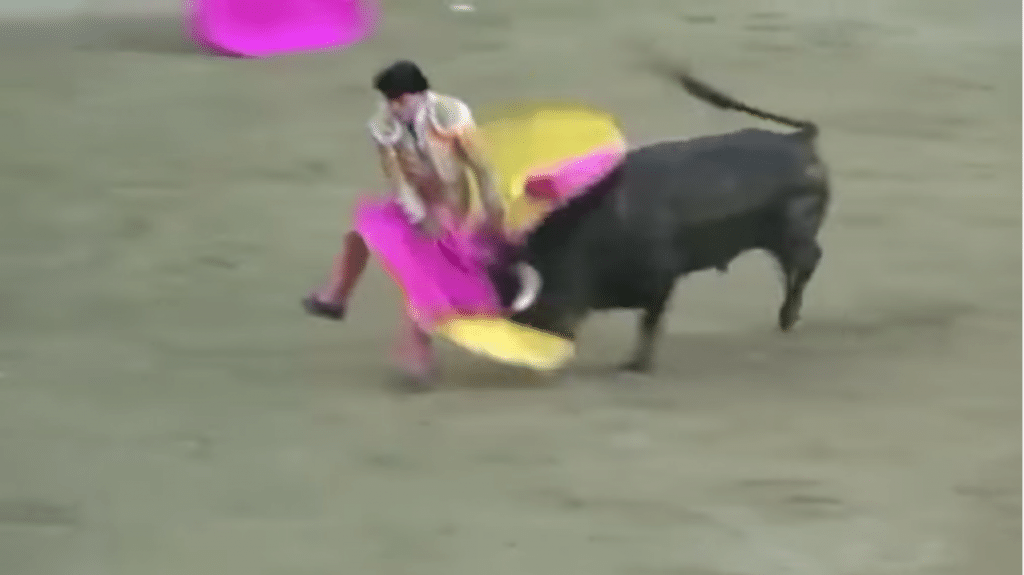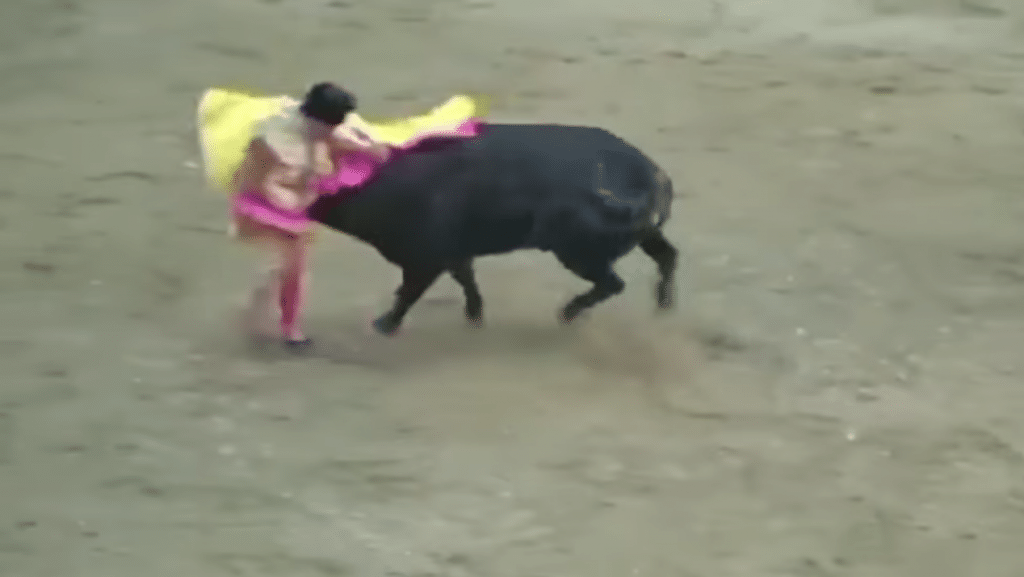 A report via the dailymail told of Fandino coming from Orduna in Bizkaia. He had first wanted to become a bullfighter at the age of 14, despite it not being a family tradition, the star struck teen persevered, making his debut in 2005.  
Fandino had been injured at least twice in previous events – once in 2015, when thrown into the air by a bull in Pamplona, Spain, but more seriously the year before when he was knocked unconscious in Bayonne, France.
Fandino is the second Spanish bullfighter to die in the ring in the past year. 
Victor Barrio was killed after being gored by a bull in front of spectators last July, the first time since the early 1990s a professional matador had died in the ring in Spain.
Barrio, who was 29, was killed in the bullring at Teruel in the north of Spain.  
He was the first Spanish matador to die in the arena since 1992. 
Spanish-style bullfights enjoy legal protections in the parts of southern France where the so-called sport is practised.
Around 1,000 bulls a year are killed in this way in France every year.
The country has four bullfighting schools and the practice is designated as an 'uninterrupted local tradition' in the limited areas where fights are held.
Commenting on Fandino's death, the Humane Society International said it was a 'tragedy' and called for bullfighting to be banned in France.
Read a released statement: 'For the 1,000 bulls brutally killed in French bullfights every year, every single fight is a tragedy in which they have no chance of escaping a protracted and painful death.
'Bloodsports like this should be consigned to the history books, no-one should lose their life for entertainment, human or animal.' 
Bullfighting originated in Spain, but took root in France a century and a half ago. Fights – known as corridas in Spanish – are especially popular in the Nimes and Arles areas of southern France.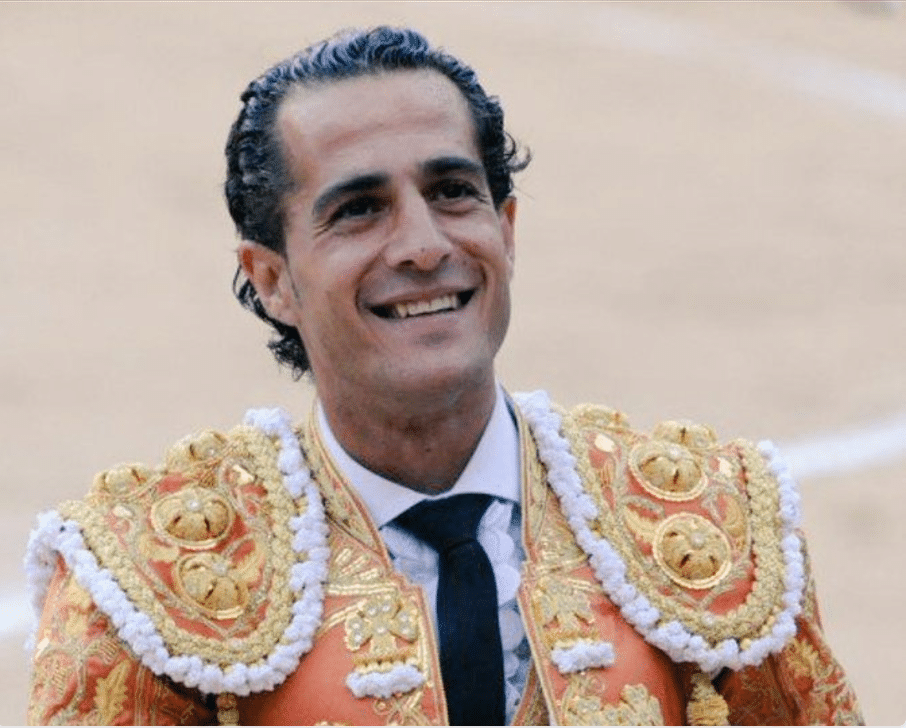 El torero español Iván Fandiño murió a causa de una cornada que le perforó el pulmón. Q.E.P.D pic.twitter.com/7R8WtkH63N

— Revista Kolash (@revistakolash) June 18, 2017
Fuck him. He was an animal torturer, a sociopath. #IvanFandiño joderlo https://t.co/rb4Xa4XYAx

— Mx. Periscope (@PeriscopeG) June 17, 2017