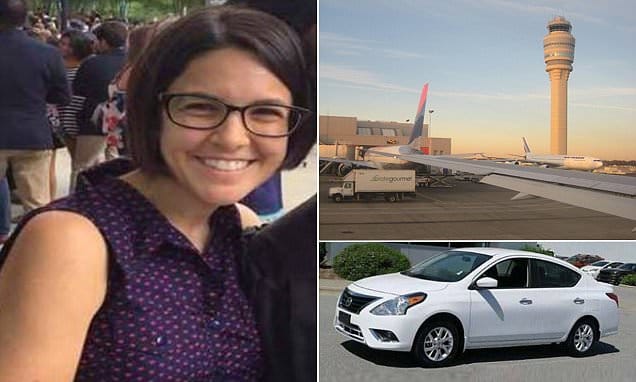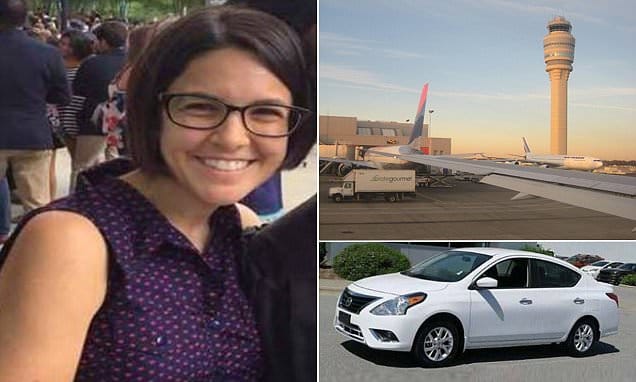 What led to Miranda Hakimi Harvey a Maryland mother abandoning her 4 year old daughter with strangers at an Atlanta airport? 
Miranda Hakimi Harvey, a 29 year old Denton, Maryland mother has caused disconcert after abandoning her four year old daughter with two strangers at Atlanta airport.
A report via the dailymail tells of the mother driving almost 700 miles from her home, arriving at Atlanta's Hartsfield-Jackson International Airport in Georgia, early Friday morning.
Upon arriving at the airport, circa 2am, authorities said the mother asked a couple to watch her child while she shopped.
Except Harvey never returned. By 7.15am the couple called police.
Update: A disorientated Harvey was found at the Graduate Hotel in Athens, Georgia, Saturday morning. The hotel was located about 75 miles from where she had left her daughter.
Police positively identified Harvey after they received a call just before 10am Saturday, alerting them to her whereabouts. Not immediately understood was whether the phone call was made by the workers or management of the hotel or whether the mother had approached staff?
Told Atlanta police Sgt Warren Pickard, 'She is unharmed but somewhat confused about what occurred the last 24 hours'.
Harvey is now being evaluated by medical personnel.
Told Sgt Warren Pickard at the time of the initial disappearance of the mother, 'Why this child was left in the airport for all this time, unattended, is concerning,' 
'Who would leave a four-year-old child with strangers? Even if you were going to shop, a wise person would not do that.'  
Of question is why it took the couple so long before notifying authorities of the non returning parent?
Police now suspect Harvey might still be driving the 2016 white Nissan Versa bearing Florida tag HKNA2 that she rented at the airport to leave town in. The question now being is where did the mother travel to next?
Police say it is not what Harvey's motives are, how and why she chose to abandon her toddler daughter at the Atlanta airport and whom the mother may know in the state?
The child is now with police pending police making contact with relatives in Maryland.
Harvey is described as being 5-foot-2, 135 pounds with brown hair and brown eyes. Of note, the woman's facebook page has since been taken down. No notice of her present whereabouts has since been received.