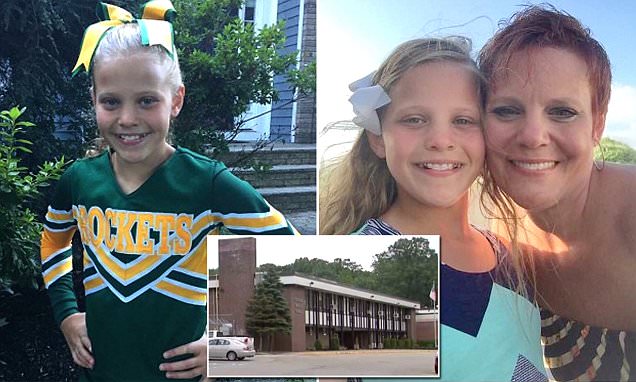 Mallory Grossman suicide: Why did a 12 year old NJ schoolgirl kill herself? Were there warning signs and what efforts did school officials make?
Mallory Grossman a 12 year old New Jersey middle school student has died after taking her own life allegedly as a result of cyber bullying the girl was receiving by classmates.
A report via NBC New York told of the Rockaway Township student committing suicide last Wednesday after being tormented by bullies on Snapchat.
Of note, the girl's death came hours before Mallory's mother, Dianne Grossman complained to school officials at Copeland Middle school about the incessant bullying.
Grossman's death has since led to the Morris County Prosecution's Office launching an investigation into the 12 year old girl's death. Officials have yet to confirm Mallory's death was self inflicted.
Come Monday, students commiserating the popular cheerleader and gymnast's death arrived at school dressed in light blue to raise awareness of bullying.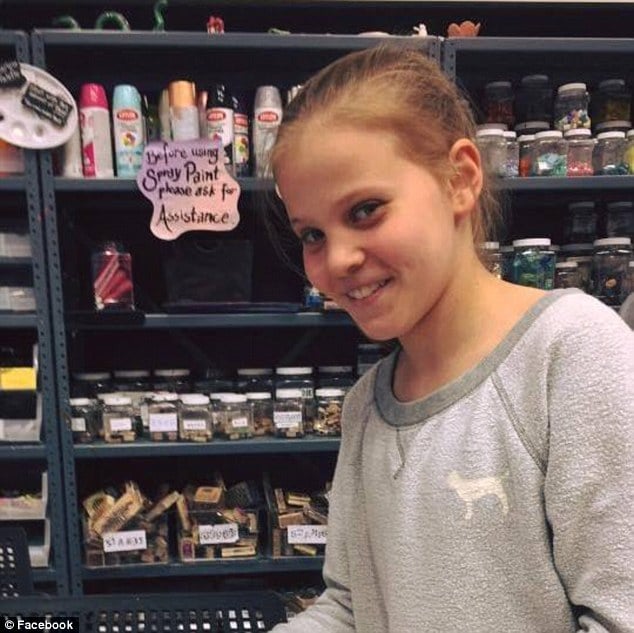 Mallory Grossman parents blame school for doing nothing to prevent daughter's suicide
According to Mallory's obituary, the 12-year-old loved the outdoors, was kind and compassionate. In her free time, she would make jewelry and donate the proceeds to a summer camp for children battling cancer.
'Every once in a great while, heaven sends down a teacher in the form of a child,' the obituary reads. 'Mallory was our teacher. She taught us how to love each other as only a child can.
'Her purpose and impact on this world is beyond what we can see or feel. And everyone who takes her lessons are better for having done so. She inspired. She was kind. She was innocent. She was beautiful. And she was pure.'
Mallory is survived by her parents, Dianne and Seth Grossman, and her three siblings – two sisters and a brother.
A GoFundMe campaign that has been launched to help the Grossman family with their daughter's funeral expenses has raised more than $68,300 as of Tuesday noon, surpassing the initial goal of $20,000. 
According to an update posted on Monday by the friend who started the fundraiser, a portion of the donations will go towards various charitable causes that were important to Mallory. 
A memorial service for the 12-year-old girl is being held Tuesday evening in the Garden of Hope at Norman Dean Home for Services in Denville, New Jersey noted the dailymail.
Of question is to what degree the school officials and teachers were aware of bullying directed towards Mallory and whether any prior attempt had been made to address such behavior?
Told Grossman's former gymnastics coach, Paula Gehman, 'Teachers have to be vigilant, always'.
Adding, 'At any age, something is going to happen. Somebody's going to push somebody around. Just stop it.'
It wasn't immediately understood if Mallory had ever approached school teachers or sought counseling at the school or if the girl had been too inhibited to approach officials?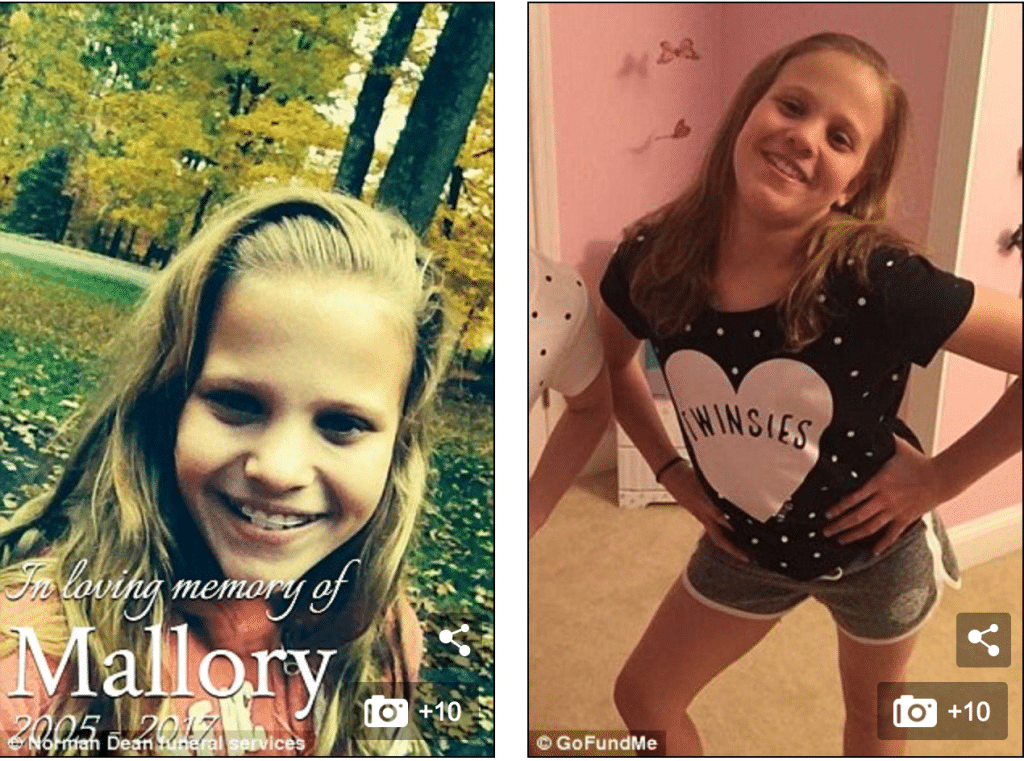 A report via the Parsippany Patch cited Rockaway Township Schools Superintendent Greg McGann saying that the district is fully cooperating with the authorities in their investigation, while emphasizing the investigation was 'standard procedure'. 
Grief counselors have been made available to students and staff at Copeland, where Mallory was enrolled as a sixth-grader, and at all the local elementary schools.
Funeral services are slated to be held Tuesday evening for Mallory, with a gathering of support taking place at the Garden of Hope at Norman Dean Home for Services, 16 Righter Ave. in Denville from 3 p.m. to 7 p.m. on Tuesday. A service of blessings, hope and love will take place from 6 p.m. to 7 p.m.
Rest In Peace to this beautiful angel ?❤️ Star loves you fae* you will never be forgotten xo pic.twitter.com/3egwfQsAvM

— lexii (@LexiSytsmaa) June 16, 2017
My heart goes out to the family of Mallory Grossman. The events of this week were absolutely horrifying. R.I.P ?

— Vie (*◡‿◡)‏ (@balloonbrunch) June 17, 2017