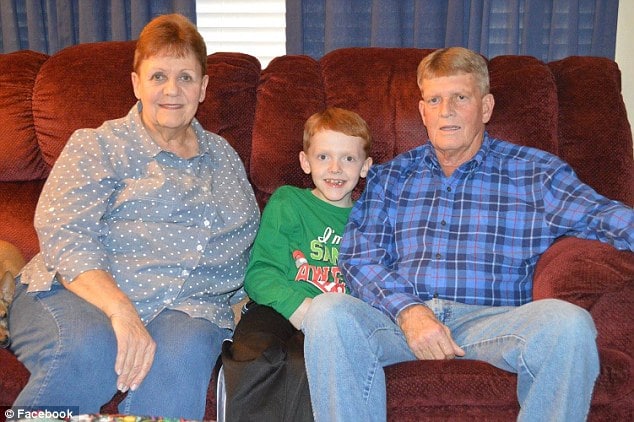 How Lynette & Dan Leckrone an Ohio couple accidentally gave away their life savings of $97K to a thrift store only to have it returned thanks to honest employees.
Lynette and Dan Leckrone are probably the luckiest couple that the universe has ever met. In what would have probably led to 99.99% of most individuals seeking for a bridge to jump off only led to the Ohio husband and wife sheepishly guffawing after unwittingly dropping off their home deposit savings to a Goodwill store. And miraculously having the money returned to them.
Matters came to the fore after the Leckrones of Lewisville were in the process of clearing out their old home and having put their life savings into a duffel bag and placing it in the trunk of their car.
Kids are you already panicking like I know you are?
Upon finally arriving at their destination, the local Goodwill store, the Times Recorder reported the couple dropping off a box full of old clothes and other unwanted items along with $97,004 they had unwittingly confused for unused items.
Kids are you already looking for that bridge to jump off from…?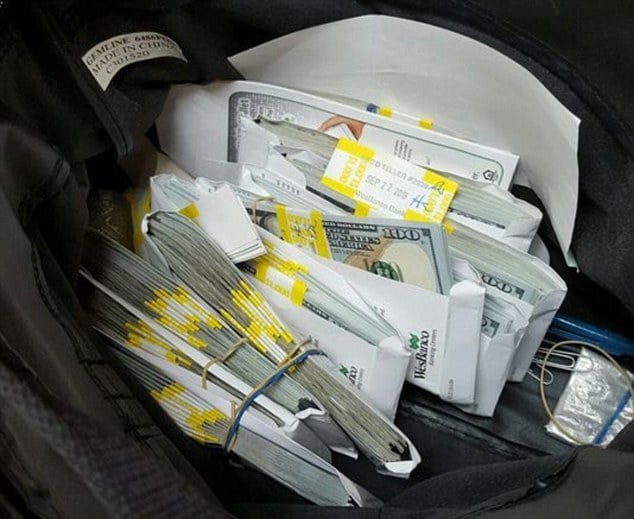 Unaware that they had just left nearly $100K at the Goodwill store, Lynette and Dan Leckrone drove off, none the wiser.
Is that $100, 000 staring me back in the face?
It was while volunteers at the thrift store, Betsy Lyons and Barb Claypool were going through the dropped off items that the two women came across bundles of notes that at first they thought was 'just play money' or worse, 'counterfeit money'
'I just laughed and said, 'Look at all my money I found," Claypool said via 9News. 'I thought it was play money. Then Betsy came over and said we needed to take that to the office.' 
It wasn't until the volunteers had a closer look that they realized there was in fact a sum close to $100, 000 that if they wanted to then and there, could have taken with no one the wiser.
'When I realized the money wasn't fake it was kind of scary,' Lyons said. 'I thought what if someone comes back looking for it.'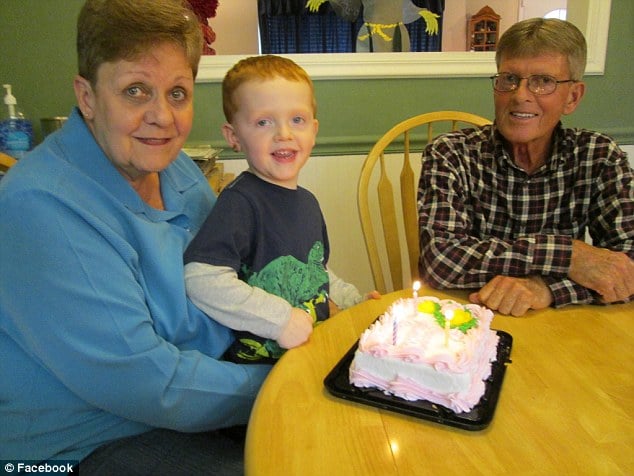 Told Janelle Schaffer, a store manager at Goodwill: 'The money was found in a duffel bag that was in a box full of clothes,'
Adding, 'Thank goodness she asked for a receipt when the lady dropped the donation off so we had her contact information.'
Found along with the money inside the bag was a will and a number of other legal documents. 
Schaffer began calling the number left by the donor but couldn't get through, so she contacted police instead.
Eventually, she reached the Leckrones who had no idea the cash was even missing.
'Did you just say we nearly threw our entire life savings and our future out the window?' 
Explained Dan Leckrone: 'We are moving closer to Wheeling and we have been saving to buy a house,'
Adding, 'We were taking the money to deposit it in another bank where we were moving to. We had our trunk full of clothes and things we wanted to get rid of but we don't have a Goodwill near where we live so we took the things to Zanesville where we have family.'
It wasn't until the couple listened to the barrage of answer machine messages that had been left for them how close they came to losing it all.
Told Michelle Cogswell, central manager of Goodwill Industries, 'We find the occasional $100 bill or $50 bill but that's about the most that is found,'
Adding, 'When I heard they found $100,000, I thought they meant $1,000.'
Reiterated Goodwill store manager, Janelle Schaffer, 'We have some honest, loyal employees,'
I'm very proud of them.'
And the universe continued to spin in its topsy turvy way oblivious of the comings and goings of humans going about their day to day tasks that one day a billion years from now no one will ever have remembered….