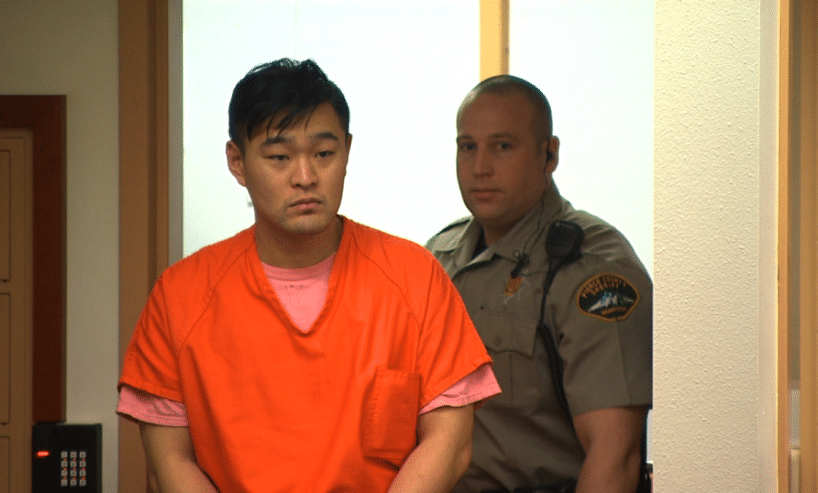 Min Kin Spanaway convenience store owner sentenced: Was justice served with one man receiving 8 years jail in the shooting death of Jakeel Rashon Mason? 
Min Kim a 31 year old Spanaway, Washington convenience store owner was on Friday sentenced to eight years prison after shooting and killing a shoplifter fleeing the man's store.
Killed was 21-year-old man, Jakeel Rashon Mason who moments earlier has attempted to rob the Pacific Quick Shop in Spanaway, March 2016. 
According to Q13 Fox, Mason was shot in the back after trying to steal a package of cigarettes. He died before first responders could arrive.
'I'm here to take responsibility for my actions in taking Mason's life,' Kim said during his sentencing. 'I accept the consequences. I did not have the right to take his life.'
Adding, 'I feel terrible that I did so and will have to live with that for the rest of my life.'
During police investigations, Kim said he'd fired his gun because he feared for his life and had acted in self defense.
Police said surveillance video inside the store painted a different picture.
"I did not have the right to take Mr Mason's life." Min Kim at sentencing for shooting shoplift suspect Jakeel Mason in back. #komonews 5pm pic.twitter.com/aRxvyMMjWw

— Keith Eldridge (@KeithKOMO4) June 23, 2017
Just before the shooting, Kim went outside to tell a group of guys standing around to leave. Inside the store, Mason was seen on video reaching around the counter trying to grab cigarettes.
When Kim came back into his store, he had a gun pointed at the suspect reported KOMO News.
Surveillance tape showed an unarmed Mason putting both hands in the air as Kim holstered his weapon before punching the attempted thief in the face.
The two men started fighting and fell to the floor. As Mason freed himself and turned to leave the store, Kim fired several shots at him.
Mason died in the doorway of the store before police could arrive.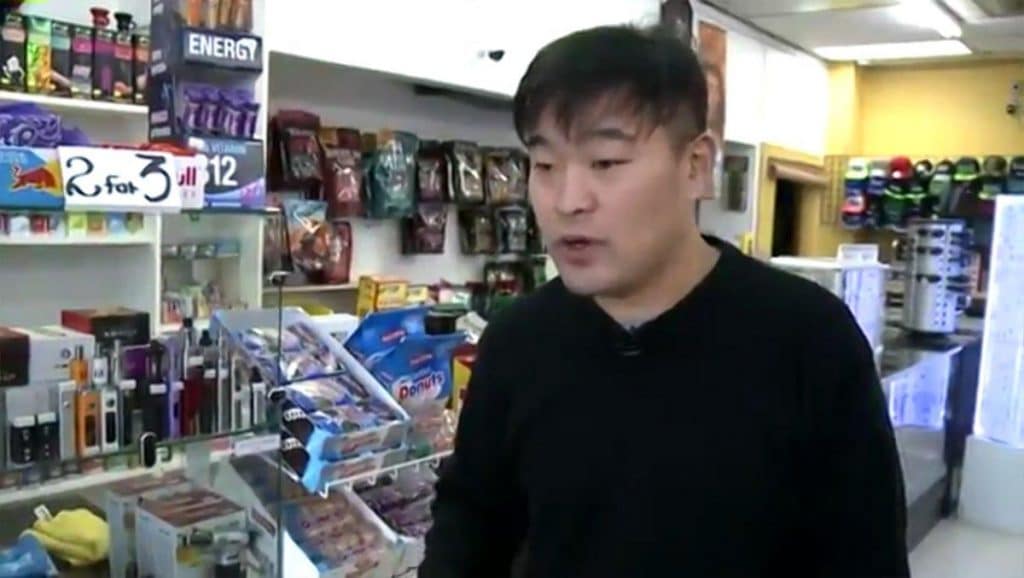 The shooting happened a little more than a month after Kim's wife, Seul Lim, was involved in a shoot-out with a robber at the store. Lim was shot in the arm during that incident and police arrested the suspect.
During testimony, the convenience store owner said the earlier assault had been weighing heavily on him.
During sentencing, Pierce County Superior Court Judge John Hickman said he knew Kim was angry over what happened to his wife, while maintaining deadly force was not warranted with respect to the latest incursion.  
'The use of deadly force, when your own safety is not threatened, does not justify shooting someone in the back,' Hickman said.
At the time of sentencing, no one was there on behalf of Mason.