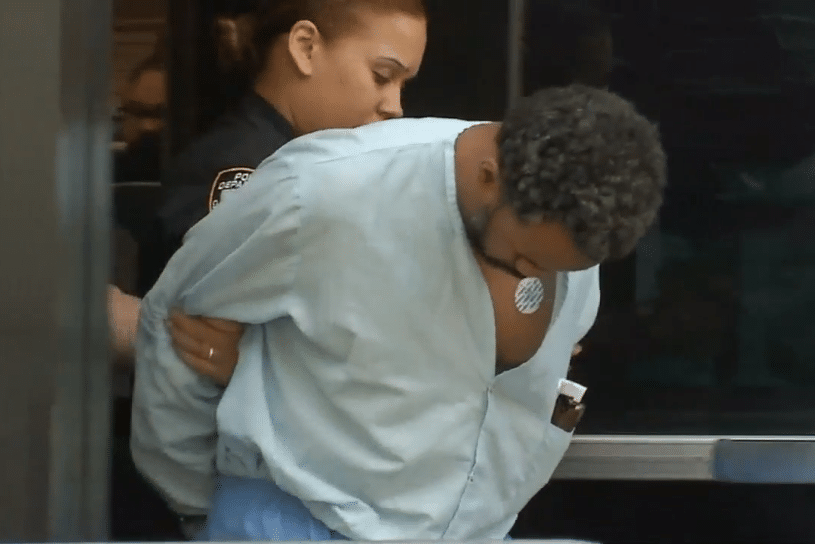 Derrick Wilson a NY career criminal stabs pregnant woman in the neck at a Bronx subway stop after she touched his leg. Faces attempted murder charges.
Derrick Wilson a 50 year old career criminal has been arrested after stabbing a pregnant woman and her friend while riding the NYC subway in the Bronx.
Matters came to the fore when Zakia Lewis, 21 and pregnant woman, Shaday Tripp, 24 boarded an uptown No.2 train at East 149th St.-Grand Concourse station around 6:30 p.m, Thursday night.
Upon boarding, Lewis, sat next to Wilson, with a four month pregnant Tripp sitting on her lap on account of there being few free seats.
It's when Tripp's leg accidentally brushed against Wilson's that the man objected, sparking, what the nydailynews reported was an ensuing 'shxt storm'. Yes we've all been there. The exasperated words, stares, words under our breaths, the lack of subway etiquette, but New Yorkers generally take it all in stride. Not this time, this scuff got way out of hand…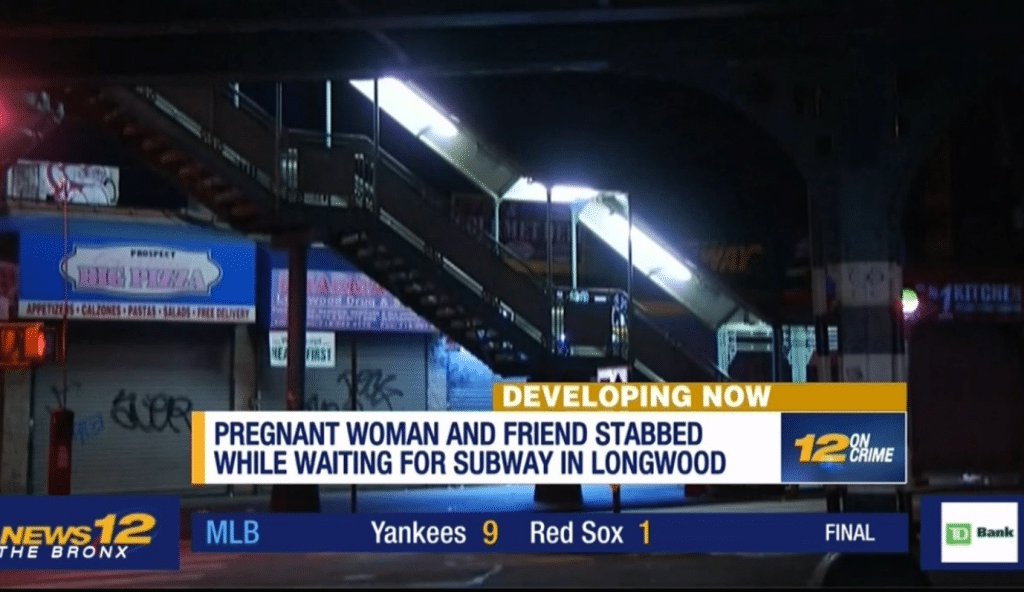 As the man began arguing with the two women, Wilson took out a knife, plunging it into Tripp's neck and Lewis' left bicep, sources told via DNAinfo. Wilson somehow suffered a puncture wound to his neck during the melee.
Upon the train reaching the Prospect Ave. station, Wilson alighted and fled, tossing the knife from the elevated platform. Cops later recovered it from the nearby rooftop where it landed.
Wilson didn't make it far. A group of good Samaritans chased after him and held him until cops arrived.
Man charged in stabbing of pregnant woman on Bronx subway, cops say https://t.co/c21apIFHKJ pic.twitter.com/hr9gboiVxF

— PIX11 News (@PIX11News) June 9, 2017
Both women were to taken to Lincoln Hospital for medical treatment.
Come Friday morning, Tripp remained in critical but stable condition, officials said. Lewis suffered a minor wound and was discharged early Friday.
Wilson, who was treated at a hospital for his own wound, was charged with attempted murder, assault, menacing and weapons possession.
Told the mother of 21-year-old Zakia Lewis via abc7ny: 'She worried about her best friend, that's the main thing that happened…She's home, she says she's OK, but her best friend asked me to come see her, because I treat her like she's my daughter.'
Lewis' mother said the pregnant woman is homeless.
'She don't got nowhere to go,' she said. 'Nobody try to help her.'
By Friday morning, Wilson was escorted to the NYPD Transit District 12 stationhouse in the Bronx where he was set to be arraigned in Bronx Criminal Court. His arraignment was pending Friday morning.
Wilson has 15 prior arrests dating back to 1989 mostly for non-violent offenses, sources said.
Subway Stabbing: Derrick Wilson heads to court for allegedly stabbing pregnant woman and her friend on the 2 train in the Bronx, Thurs nite. pic.twitter.com/gwhoUVZlkf

— Anthony DiLorenzo (@ADiLorenzoTV) June 9, 2017