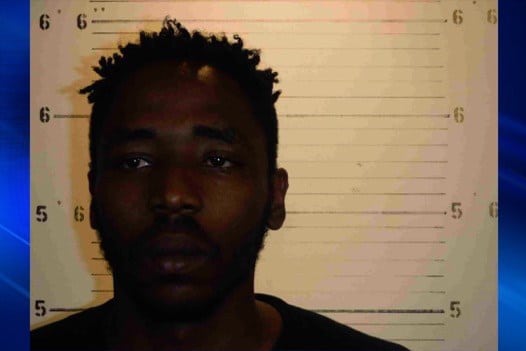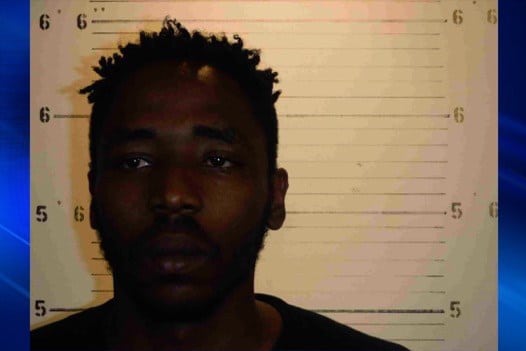 What led to DeCarlos Johnson-Foston an Illinois man stomping on a kitten to death after being told the animal wasn't allowed on a light rail train?
DeCarlos Johnson-Foston a 23 year old Belleville, Illinois man has been arrested on charges of felony animal cruelty after allegedly stomping on a kitten to death after being told he wasn't allowed to bring the cat on a light rail train.
Upon being taken into custody the man was jailed in lieu of $75, 000 bond.
Matters came to the fore on Friday when Johnson-Foston was at a Belleville MetroLink station, near St. Louis, with a kitten on his shoulder.
A report via AP cited St. Clair County Sheriff's Capt. Bruce Fleshren saying a security guard telling the man the cat wasn't allowed on the train.
Incensed, Johnson-Foston slammed the kitten to the platform before proceeding to stomp on its head, then walking away and leaving on a bus.
Police say they tracked the man to a bus stop, where upon they discovered he'd also stolen a wallet while riding the bus.
'Actions like this are so senseless, it is hard to comprehend at times,' said Fleshren. 'If you cannot or will not take care of an animal, please take it to the nearest shelter for proper care.'
Fleshren said police believe the attack was captured by video surveillance on the platform. Johnson-Foston told investigators that the kitten was his.
Yet to be necessarily understood is if there have been other instances of rage and violence against both animals or humans at the hands of DeCarlos Johnson-Foston?
Authorities asked anyone who witnessed the attack on the kitten to call the St. Clair County Sheriff's office at 618-825-5204.
Told he couldn't take kitten on MetroLink, a St. Louis man stomped it to death, police say https://t.co/P4iE0VpK2O pic.twitter.com/kat3rn3Pi9

— STLtoday (@stltoday) June 19, 2017