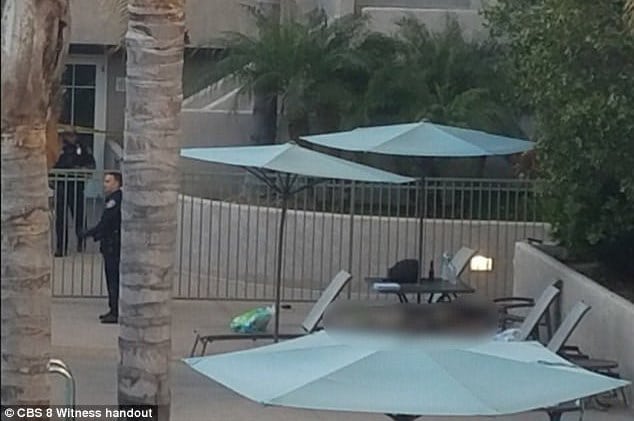 San Diego pool shooting has led to a gunman being shot dead after shooting at revelers during a pool party leaving eight injured. Motive unknown.
San Diego police have shot dead a man after shooting and injuring eight revelers at a swimming pool party at a luxury University City apartment complex Sunday night.
Responding police arrived near the La Jolla Crossroads Apartments at Judicial Drive and Sydney Court just on 6.30pm, local California time after numerous calls for help.
San Diego Police Chief Shelley Zimmerman said the suspect had shot eight people, with several left in critical condition.
The shooter, a white male wearing brown shorts had been observed by a police helicopter reloading a weapon near the pool area. Witnesses on the ground said the shooter was holding a beer can in one hand and gun in the other as he fired off.
A report via The San Diego Union-Tribune  told of all the victims being adults and had been attending a birthday party at the luxury complex pool.
Police fired on the unidentified man after three officers approached the suspect and he pointed the firearm at them. 
CBS8 reported that a witness claimed the shooter was sitting down and drinking a beer at the apartment's pool area before firing the weapon.  
The suspect was allegedly reloading the gun throughout the incident. 
A witness told Fox 5: 'We looked at the pool area where the shooter was sitting there with a beer in one hand and a gun in the other.
'The suspect looked pretty relaxed, pretty relaxed.' 
Shocking video shows moments during a mass shooting at a University City apartment complex.
Video Courtesy of: 2IKKY (Snapchat) pic.twitter.com/H43MwLnH0F

— KUSI News (@KUSINews) May 1, 2017
Video appears to capture gunshots in San Diego shooting; as many as 7 victims reported

— Breaking911 (@Breaking911) May 1, 2017
The luxury apartment complex boasts of sustaining a Mediterranean feel and offers apartments that range in size from studios to three bedrooms. 
Prices range $1750 – $1950 for a studio and up to $4,000 for a castello with a mezzanine area.  
Pursuant to the shooting, police asked all witnesses to stay on the scene as they investigate the matter, as no motive is known yet.
The emergency call was first phoned in to local authorities at 6.06pm. 
Further information will be released by the police in another press conference later in the evening.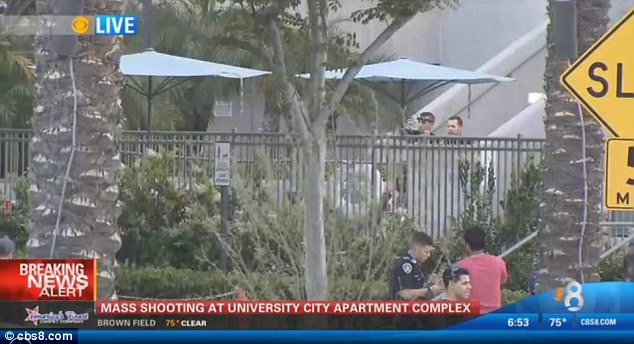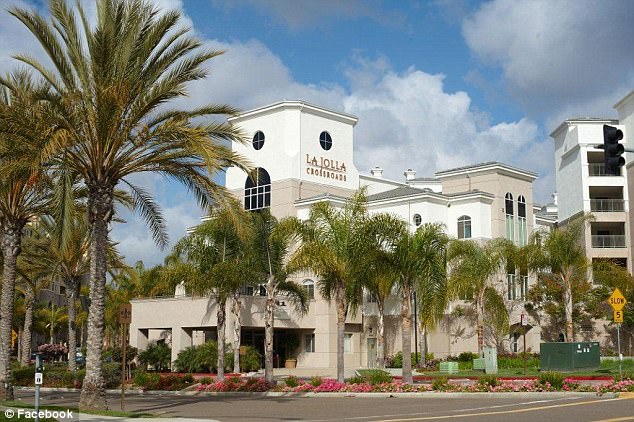 Aftermath of #SanDiego mass shooting from the eyes of a Snapchat user. pic.twitter.com/wqVgFGB5PD

— JRod (@AssignEditorGuy) May 1, 2017
UPDATE: 8 Victims Reported In San Diego Poolside Shooting – https://t.co/JuZUvIQxuq pic.twitter.com/BeKoePyJ63

— Breaking911 (@Breaking911) May 1, 2017
Witness: "The shooter had a gun in one hand and a beer in the other."@fox5sandiego @SanDiegoPD pic.twitter.com/N73XQ55Ch9

— Robert Burns (@RobertBurnsTV) May 1, 2017
8 people wounded in shooting at San Diego apartment complex; gunman killed by police – Los Angeles Times https://t.co/wKVMcJUFPh pic.twitter.com/IJaw8uGSe3

— Yøung Støner (@__thug__237) May 1, 2017