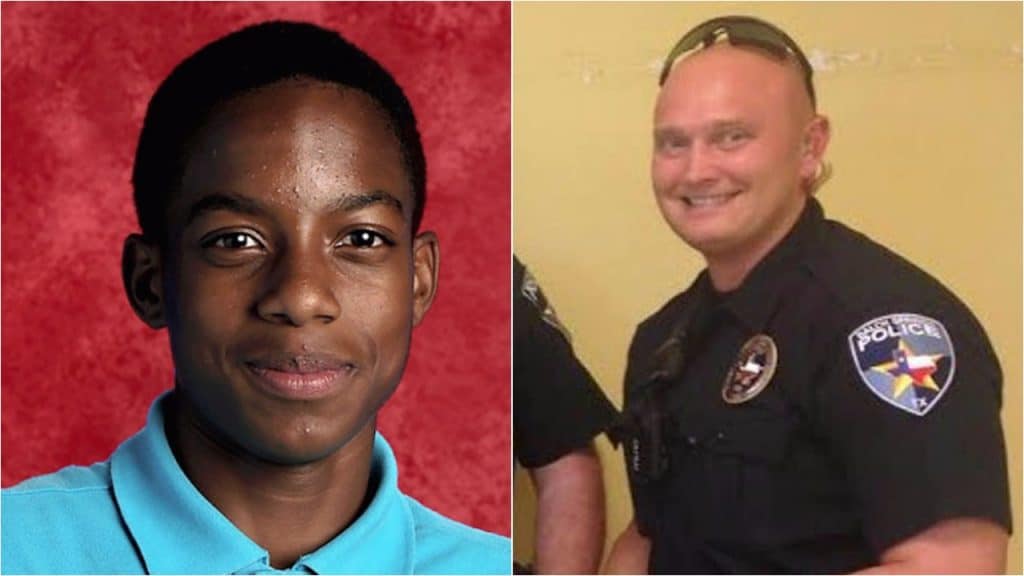 Balch Springs police officer Roy Oliver is fired after shooting dead Jordan Edwards, black teen: the ongoing use of police brutality against minors continues unabated.
In the latest installment of police officers brutally killing minorities comes the case of Police Officer Roy Oliver, 37, of Texas' Balch Springs Police Department who on Tuesday was fired after fatally shooting 15 year old black youth, Jordan Edwards over the weekend. 
A report via KTVT-TV told of Edwards being killed after leaving a party in a Dallas suburb on Saturday night.
The police department, which originally misstated key aspects of the story, said officers responded to a 911 call about 'drunken young people,' entered a house party, heard gunshots outside, exited the residence to investigate, issued verbal commands toward a car leaving the scene, with Oliver then firing his rifle into the vehicle, fatally striking Edwards.
The Dallas County Medical Examiner ruled Edwards's death a homicide caused by a 'rifle wound' to the head. Which is as vague as you can get. 
Of note, police initially declined revealing the identity of the police officer who shot dead the 15 year old teen.
HEAR what Balch Springs Police Chief Johnathan Haber has to say. @CBSDFW pic.twitter.com/o7DPfhFUv6

— Andrea Lucia (@CBS11Andrea) May 2, 2017
During its Tuesday statement release, Balch Springs Police Dept conceded Oliver (who was finally named) violated several policies. Nevertheless police declined clarifying the grounds of Oliver's dismissal. The Balch Springs police chief said Oliver's actions 'did not meet our core values.'
An attorney representing Oliver said, 'We cannot make any comments at this time.'
Do you suppose?
Neighbor tells us house party that 15-y-o Jordan Edwards left was crowded w/ unsupervised drunk teens fighting before gunshots fired pic.twitter.com/Efpt75JHjt

— Gabriel Roxas (@cbs11gabriel) May 1, 2017
Responding to the firing, Edward's family attorney Lee Merrit said Jordan was leaving a party with his brothers and friends and were trying to escape from gunfire that had erupted.
'They were simply leaving a party where they believed danger was,' Merritt told KTVT-TV. 'So I can't wrap my mind around why an officer decided to shoot into the car.'
After Oliver's firing was announced, Edwards' family issued a statement on twitter which read, 'Firing the officer who killed #JordanEdwards is a good start but if I murdered someone at work, firing would be the least of my concerns'
Merritt, went on to add, 'Another family ripped apart by police brutality. There was absolutely no justification for this murder.'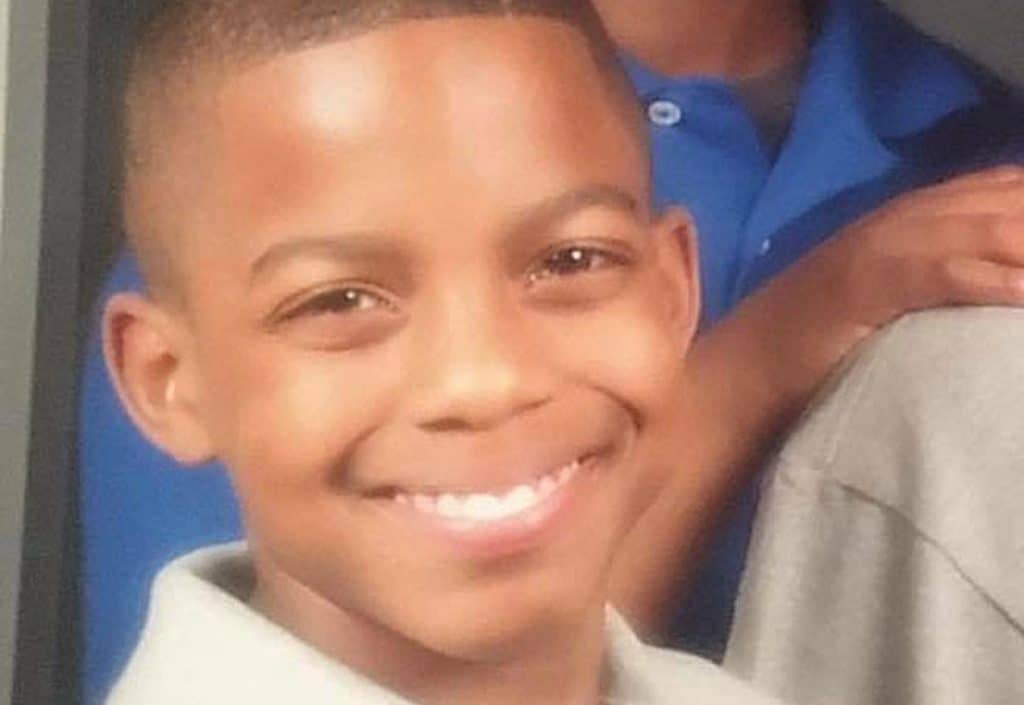 Firing the officer who killed #JordanEdwards is a good start but if I murdered someone at work, firing would be the least of my concerns

— S. Lee Merritt (@MeritLaw) May 2, 2017
'We anxiously await this officer's … arrest for the crime of murder,' the family said in a statement. 'The magnitude of his horrible actions cannot be overstated. We fully expect an equivalent response from those responsible for investigating and punishing the crime.'
Edwards's family also criticized officers' actions toward Jordan's brothers and two friends, who were with him in the car.
Said the boy's family, 'They were immediately treated as common criminals by other officers; manhandled, intimidated and arrested, while their brother lay dying in the front seat'. 
Edwards' 16-year-old brother was handcuffed and held overnight in jail without charges, the family's lawyer said, with the brother not finding out until Sunday morning that his younger brother dying.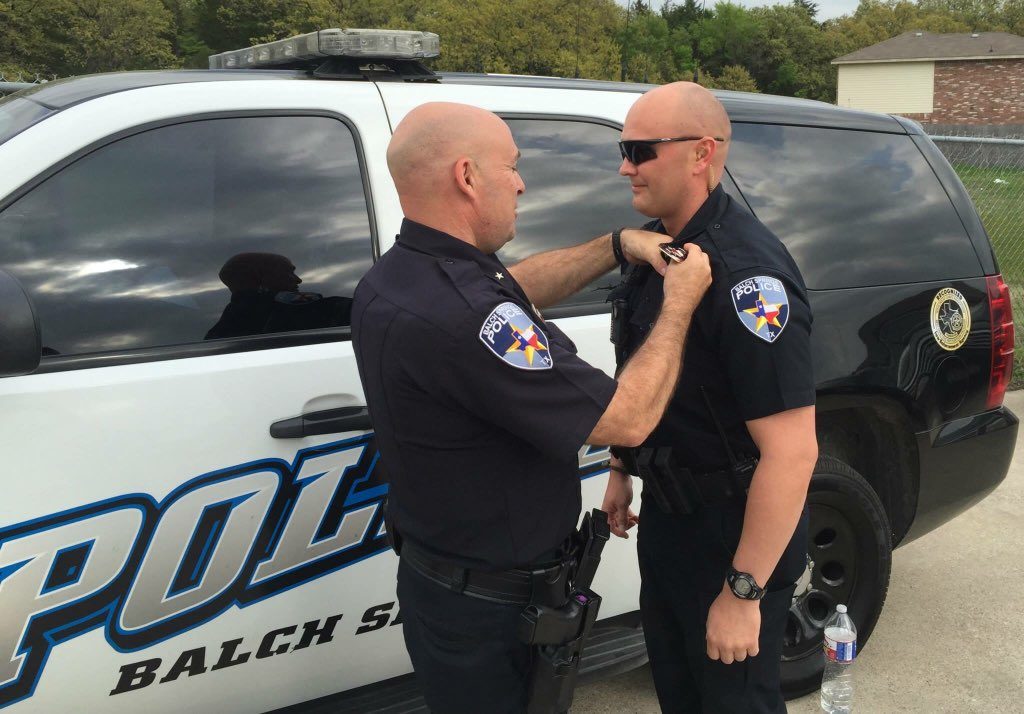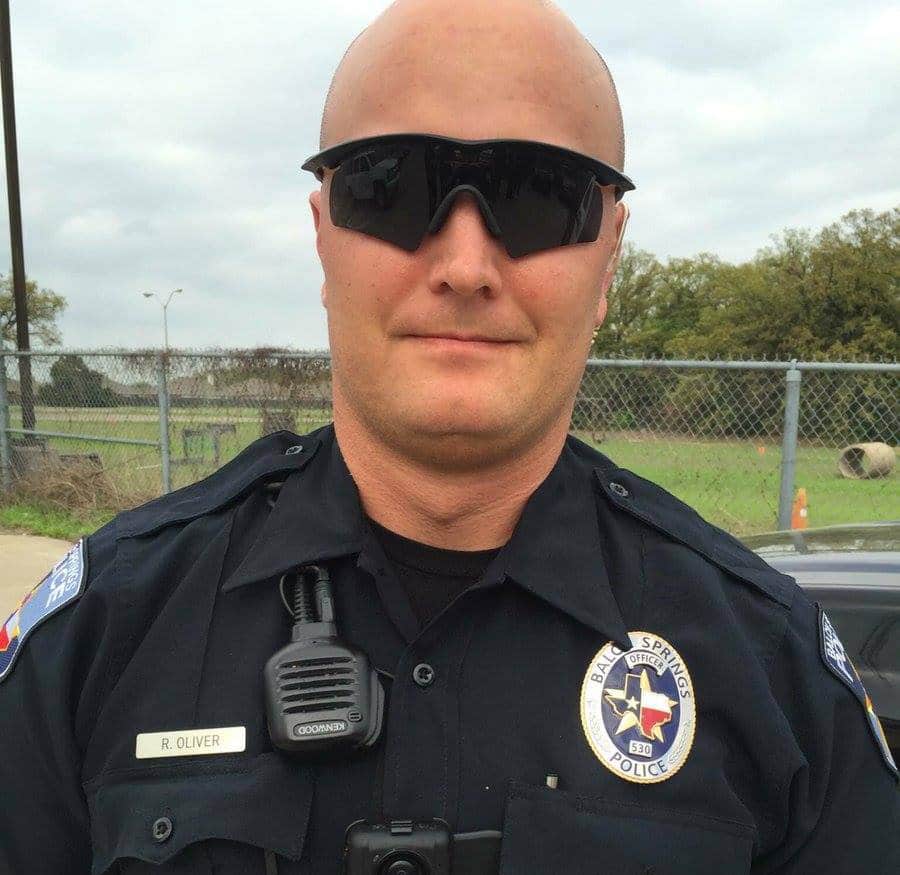 Not to be outdone- Balch Springs police reportedly also detained Edwards' father after he arrived at the station Saturday night inquiring about his sons.
Reiterated family attorney, Lee Merrit via the New York Times: 'There were no weapons involved; there was no aggressive behavior; these were not suspects,'
'The lone motive they had for the murder was that the vehicle was being used as a weapon, and now that is no longer there.'
Adding, 'They have a dead child, they have the identity of the shooter, and they have no explanation for the shooting. They have more than sufficient probable cause to make an arrest'. 
The shooting according to some commentators continues to reflect antisocial attitudes and personal prejudice towards minorities along with what some question is police antipathy and institutionalized use of 'ready to go force'.
A vigil honoring Edwards, who played football and held a 3.5 GPA at Mesquite High School, will be held Thursday night at Virgil T. Irwin Park in Balch Springs. His funeral is scheduled for Saturday. You can donate to his family's memorial fund here.
In the interim the fired police officer has appealed his termination….
Roy Oliver is appealing his termination … let that sink in.

— S. Lee Merritt (@MeritLaw) May 3, 2017
Texas police officer Roy Oliver has been fired after fatally shooting a 15-year-old boy with a rifle. https://t.co/KAnYuDM8sx (Photo: AP) pic.twitter.com/I17U1kuLHj

— USA TODAY (@USATODAY) May 3, 2017
Step 1: #ArrestRoyOliver
Step 2: Charge #RoyOliver w/ murder
Step 3: Convict him; justice for #JordanEdwards, &scare these PD thugs straight

— Mike (@MLNY) May 3, 2017