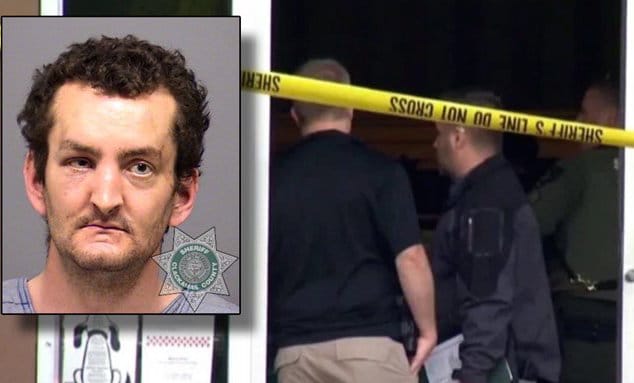 Joshua Lee Webb is arrested after murdering his mother on Mother's Day and entering a local grocery mart with her severed head.

Joshua Lee Webb a 36 year old Colton, Oregon man has caused disconcert when drenched in blood he entered a local grocery store with his severed mother's head, before proceeding to assault a store employee.
The incident happened circa noon, Sunday, Mother's day as the man made his way through the Estacada Thrifty Harvest market. At the time, Webb along with carrying his mother's severed head was also observed carrying a large kitchen knife.
Upon having made his way inside the grocery store, Webb proceeded to stab a worker, known by locals as Mike told Ernie Roberts, interim police chief in nearby Sandy, Oregon.
A facebook post via Clackamas County Sheriff's Office told of authorities soon there after discovering the body of Webb's 59-year-old mother, Tina Marie Webb in her home about 10 miles away.
Having attacked the much beloved 'white haired' checkout clerk, known for his warm greetings and sense of humor, co-workers pinned Webb to the ground until police arrived.
Investigators say the suspect walked into the Estacada Thriftway carrying a knife & what looked like a human head before stabbing someone. pic.twitter.com/56GwCFO3I9

— John Hendricks (@JohnKPTV) May 15, 2017
Man carrying human head stabs Estacada store worker; linked to nearby homicide https://t.co/oJxJ6ZGWqI pic.twitter.com/BzW3Pfod1b

— Evangelist Anita F. (@OYEPBreakinNews) May 15, 2017
Sandy Interim Police Chief Ernie Roberts told KGW that the 36-year-old attacker did not say anything after he was 'subdued' – except to say he was thirsty. 
'He was in like a catatonic state, wasn't speaking to anybody,' the cop said. 
'That's why he was transported to the hospital.'
The long term employee remains in hospital where he was treated for stab wounds. Nevertheless the man was expected to survive.  
Soon after the attack, someone called 911 to report that a woman's body was found at a home in Colton, a short drive south of Estacada.
Police did not say if the body was decapitated.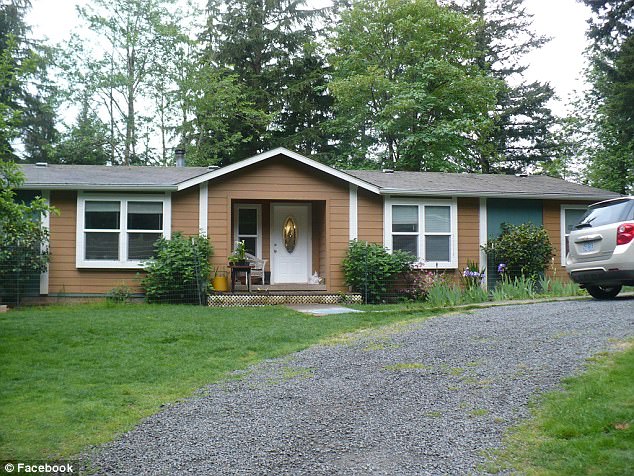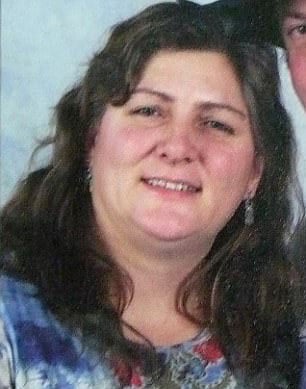 The attack sent shock waves through the community, and customers were seen stopping off in a steady stream to drop off balloons at a tribute for Mike in front of the store. Many also signed a giant get-well poster. 
Oregon state records told of Webb having no previous criminal record except for an incident in 2000 where he
The man's Facebook profile wall was absent of photos save for pictures of his pet dog. The 'introduction' section of his page said, 'I love everyone,' and his last post was May 5 about nice weather in the area.
Webb also remains in hospital with the man since charged with murder and attempted murder.
Police have yet to provide a motive for the two incidents or why for that matter the son walked into the grocery mart clutching his severed mother's head.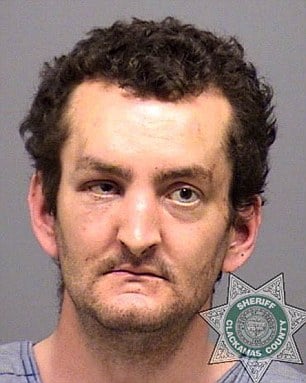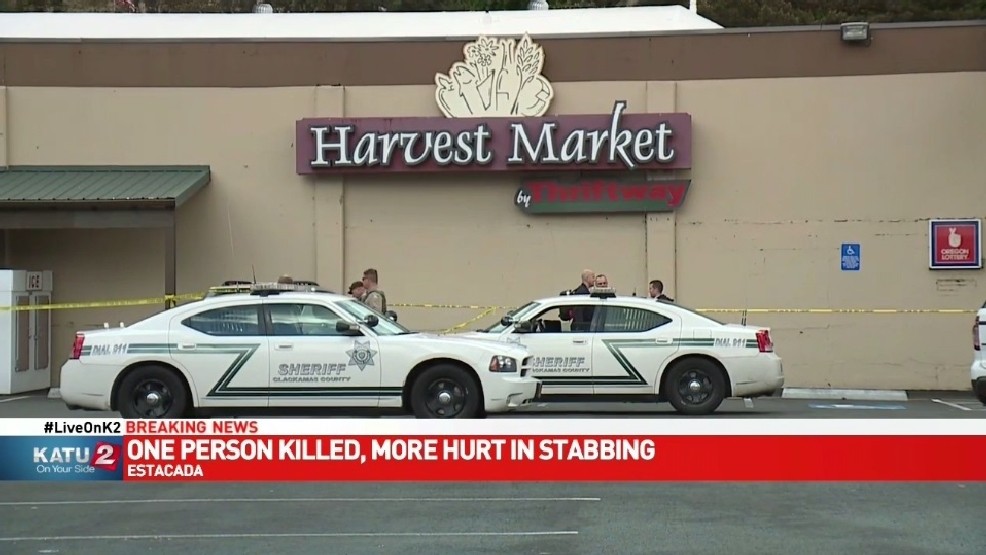 Death investigation scene in Colton, deputies say death reported at Estacada store actually happened here: https://t.co/3WyLpoU8B1 #LiveOnK2 pic.twitter.com/jDaw53oNSu

— KATU News (@KATUNews) May 15, 2017
Spoke with a woman who put this sign and candles out for folks. She was in the store when the stabbing happened. This community is in shock. pic.twitter.com/bidSByQhKy

— John Hendricks (@JohnKPTV) May 15, 2017