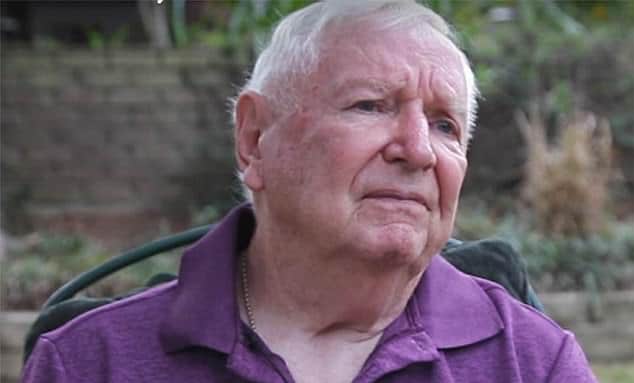 John Zawadski sues Mississippi funeral home after it allegedly refused to cremate the body of his late husband after discovering he was gay.
John Zawadski a 83 year old local Mississippi man has been embroiled in a lawsuit against Picayune Funeral Home after the outlet allegedly went back on its word to cremate  deceased man, Robert Huskey.
According to AP, the outlet had agreed to cremate Zawadski's husband, Huskey, 86 who had died in May, 2016 at a nursing home for an agreed fee of $1795 only to renege when arriving paperwork revealed the late man's spouse to be Zawadski. In turn, the Mississippi funeral home is alleged to have responded that it 'did not deal with their kind'.
Told Zawadski: 'It was devastating,'
'It was like losing an arm and throwing it in the garbage.'
The funeral home's has in turn denied the lawsuit's allegations.
Henrietta Brewer, who owns the funeral home with Ted Brewer, denies she ever spoke the words 'deal with their kind' to anyone, including anyone at the nursing home.
Responding to the suit which was filed by Lambda Legal, an LGBT nonprofit, Picayune Funeral Home attorney Silas McCharen said it was, 'without substantial justification, frivolous, and groundless in fact and law'. 
In a written statement the attorney retorted that Picayune ever refused to provide funeral services based on sexual orientation.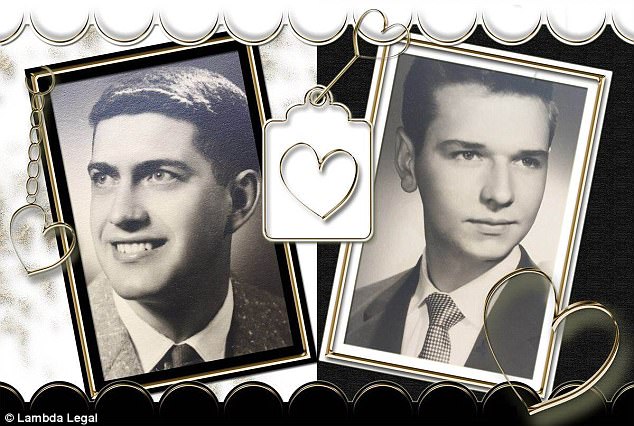 Although the suit asks for monetary damages, Zawadski said it has one aim: 'That nobody else has to put up with this.'
Reiterated family friend, John Gaspari of Denver: 'It's shocking, it's unbelievable, it's disgusting that even in somebody's death people can still hold prejudices'.
Told Lambda Legal Counsel Beth Littrell: 'Almost immediately after losing his husband and partner of more than 50 years, Jack Zawadski's grief was compounded by injustice and callous treatment from the very place that should have helped ease his suffering'. 
Huskey's body was eventually cremated at another facility but not before some degree of mishap and having to field alternative venues some distance away.
Zawadski and Huskey first met each other in 1965 in Anaheim, California. The two lived together in California, Colorado, Wisconsin and Picayune, Mississippi, and married there on July 17, 2015, shortly after the U.S. Supreme Court struck down laws against same-sex marriage.
It was soon after the two men marrying that Huskey's death began to deteriorate with the partners of 52 years making arrangements for Huskey's eventual death. A death that both men had believed to be matter of fact, to be treated with dignity and the peaceful closing of a two lives lived side by side. Except it wasn't.