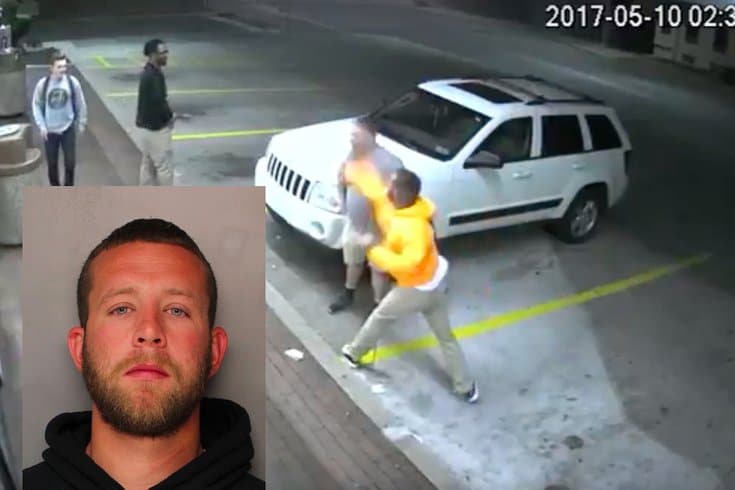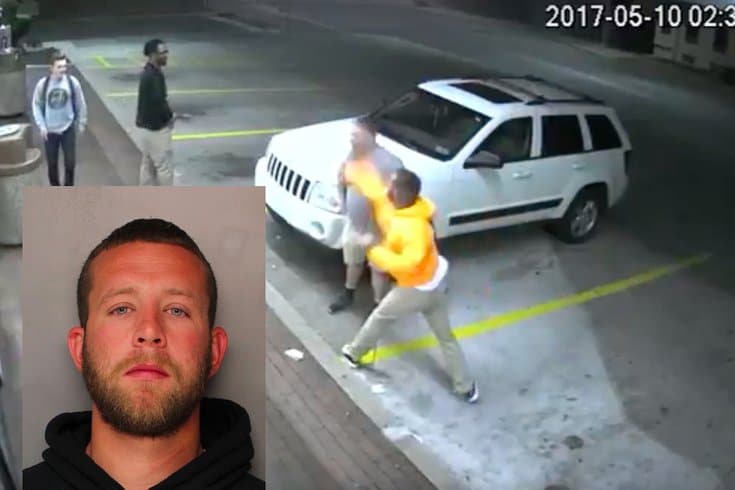 Barry Baker sucker punches cerebral palsy man: A Chester County, Pennsylvania individual with a criminal history is arrested after targeting disabled man.
Barry Baker a 29 year old Coatesville, Pennsylvania man has been charged with simple assault after sucker punching an individual with cerebral palsy as they left a 7-Eleven convenience store.
Baker's arrest came after surveillance video caught (see below) a 22 year old man with cerebral palsy being imitated as they walked from their car into the store, May 10.
When the man emerged from the store, Baker continued to mock him and then punched him in the face without warning, according to KYW-TV.
According to the criminal complaint, Baker had been hanging in the parking lot of the South High Street convenience store with friends in the early morning hours of May 10 when the victim pulled up at about 2:30 a.m. It's then that Baker mercilessly set about mocking the disabled man before walloping him once he exited the store.
Told West Chester Police Chief Scott Bohn, 'The defendant's actions in this case are appalling. You wonder what would make an individual treat somebody like that'.
Baker fled the scene and was later arrested. He posted bail and is next scheduled to appear in court on May 30.
'This defendant is a bully. Every decent citizen should be outraged by the defendant's conduct. The victim is to be commended for keeping his cool and notifying the police,' said Chester County District Attorney Tom Hogan.
A report via cbsphiladelphia told of Baker having an extensive criminal history, according to Chester County court records.
They show he's been in jail before for theft and forgery.
Reiterated Hogan, 'It's shocking that in today's world you would have somebody attacking you simply because you suffer from cerebral palsy'.
Baker has been charged with simple assault and other related crimes. His bail was set at $25,000 and his preliminary hearing is scheduled for May 30.