Anie Graham suicide death: A school student's family and friends have blamed educators for failing to take action over bullying that led to one girl's death.
Disconcert has come to the fore with the suicide death of 13 year old seventh grader, Anie Graham of Maine's Lewiston Middle School.
Found deceased after hanging herself on Tuesday at her family home, school officials expressed shock and disappointment of the teen girl's suicide, despite family and friends saying the high school student was incessantly bullied with the school not taking any action.
In a statement released Thursday, Lewiston schools Superintendent Bill Webster said school officials were never told about any bullying of the middle school student while calling the girl's death an 'unimaginable loss'.
Told the statement as cited by the pressherald: 'We have inquired, and I am not aware of any adult, inside or outside of school, who was made aware of this student being bullied. Two of her classmates approached me directly to say that she was not being bullied,'
Added school district rep, Bill Webster, 'This does not mean that bullying did not take place.'
'It does mean that we can never stop doing work to encourage children to come forward to an adult when they are struggling with the unkind words and actions of others'.
The above statement comes in stark contrast to what family and friends have told, with students since walking out of school while the dead girl's family imploring support services failed her.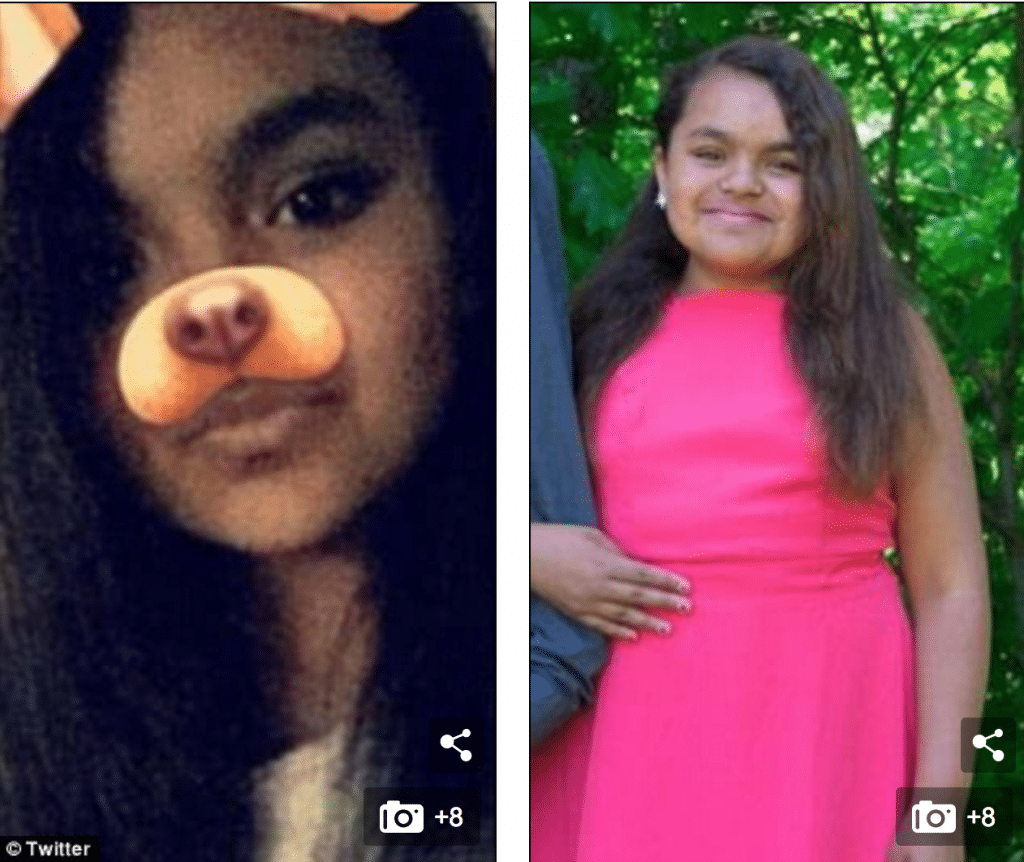 According to a previous report via the pressherald, Graham's father and her friends said the middle girl student was picked on at school and on social media, with Anie's father saying they'd sought help for Anie at both the school and with medical professionals.
Webster said Anie was identified as an 'at-risk' student and school officials had met with her family about those issues, but not about bullying, which never came up, he said.
That said, the school official declined to define what put her in the 'at-risk' category, which in Maine statute means a child is at risk of failing or dropping out of school. It can be triggered by a range of issues, from learning difficulties to social concerns.
'We have had nothing presented to the school about this child being bullied,' Webster reiterated.
From there school officials claim after Anie had been identified as being at-risk, the family went to medical professionals for help.
Anie Graham's parents are still processing their daughter's suicide. But they say they want a lesson to come out of it. #NEWSCENTERmaine pic.twitter.com/VrELwy0qwx

— Kristina Rex (@KristinaRex) May 25, 2017
Told Anie's father, Matt Graham in a statement:'We tried so hard, we tried everything. When it got serious, when it got real, no one helped us'.
The father told of along with his wife trying to attain help for their daughter at school and the hospital to no avail.
Graham went on to say, despite both he and Anie's mother having full-time jobs and health insurance, their insurance coverage couldn't help them with treatment.
'The school and the hospital and the insurance company all told us they couldn't help,' reiterated the father. 'Every system we have in place failed our daughter.'
A report via the sun cited one schoolgirl, fourteen-year-old Vanessa Roberts saying Anie was instructed 'to just ignore the bullying.'
On Thursday, Webster said the father had asked the school district to make two changes. One, that if a school believes a student is at risk of suicide, or if a parent comes to a school expressing 'a concern about their child struggling with life,' that the school should immediately arrange for the child to be hospitalized.
'Our protocols in schools today include contacting and releasing to a parent when their child is deemed at risk of harming themselves,' he said, adding that they would consider the Graham's suggestions and going over what led up to Anie's death.
Added the school official, 'We will be reviewing our protocols and definitely going through everything we're aware transpired and everything that didn't (transpire) that we think should have'.
In the aftermath of the 13 year old school girl's suicide death, fellow pupils described Anie as friendly and bubbly, a frequent host of pool parties and a talented math student.
More than 200 students, parents and teachers returned to the school Wednesday evening for a candlelight vigil, with many students still wearing green T-shirts and face paint in Anie's honor.
'Our whole community is in mourning,' Webster said come Thursday. 'We grieve the tragic death of our Lewiston Middle School student and feel for the family who is experiencing this unimaginable loss. We have communicated with the family and will support them in any way we can.'
Ironically, Anie's suicide death comes just weeks after school district officials sent a letter home to parents, warning them about the new Netflix series 13 Reasons Why.
The series, based on a book by the same name, details the reasons why a teen girl decides to kill herself.
The district is holding a community meeting Thursday night at the Green Ladle, a student-run restaurant at the Lewiston Regional Technical Center, at 6:30 p.m. The Maine's Crisis Hotline is available 24 hours a day, 7 days a week at 888-568-1112.
Just learned of Anie Graham. Ugh. Thinking of her and her family. https://t.co/YHU1FdXuUL

— Alex Steed (@alexsteed) May 25, 2017