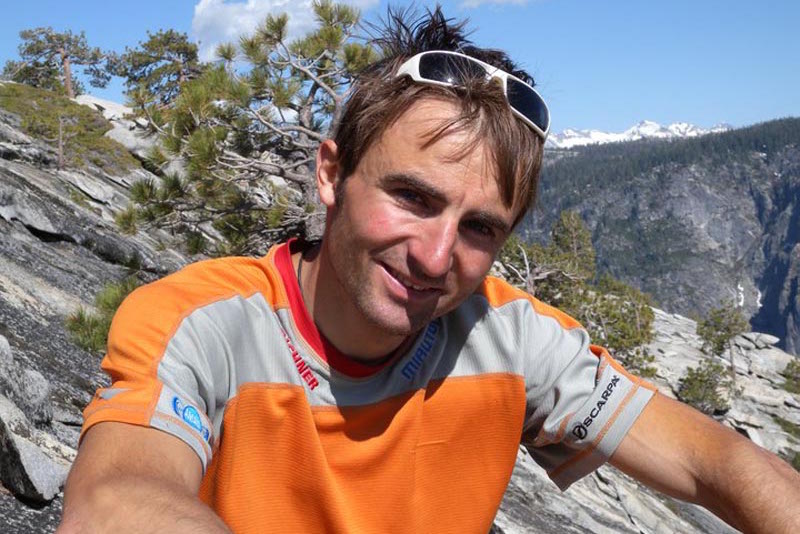 Ueli Steck dead: A renown Swiss mountain climber has died in unknown circumstances after falling to his death while treking Mount Everest. Planned final Himalayan climb.
Professional Swiss mountain climber, Ueli Steck has died after slipping and falling 3280 ft to his death while trying to scale Mount Everest in Nepal in what is thought to have been his final planned trek. 
The fall led to the famed mountain climber severing his body into bits and pieces with rescuers scouring the area for body parts after Sunday morning's tragedy.
The Himalayan Times cited Minima Sherpa of the Seven Summit Treks saying Steck was killed near Camp II of Everest under 'unknown' circumstances.
Told Ang Tsering Sherpa, head of the Nepal Mountaineering Association: 'Today morning, he had an accident on the Nuptse wall and died. It seems he slipped.' 
Dinesh Bhattarai, director general at the Department of Tourism said: 'He skidded off about 1,000 metres from [Everest] camp two early morning on Sunday. Other climbers ascending Everest saw him and asked for his rescue.' 
Steck's death comes despite the Swiss Machine as he was known being one of the most-renowned mountaineers of his generation.  
Of note, the avid mountain climber's death was the first of the season on the world's highest mountain at 29,035-foot, with Steck previously climbing Everest without supplemental oxygen in 2012 with Tenji Sherpa. 
Leading into the tragedy, Steck had been acclimatizing for an attempt to climb Everest, taking a new route to the summit without oxygen.
Noted a statement on Steck's website: 'The family is infinitely sad and asks that the media refrain from speculating about his death out of respect and consideration for Ueli',
Adding, 'As soon as reliable information about Ueli Steck's death becomes available, the media will be informed.'
A few days earlier, Steck
Ironically, the acclaimed mountain climber's death comes after an April 26 Facebook posting in which he wrote: 'Quick Day from Basecamp up to 7000m and back. I love it its such a great place here. 
'I still believe in active aclimatisation. This is way more effective then spending Nights up in the Altitude!'  
Steck had been planning on climbing Mount Everest and Mount Lohtse in the same expedition, the second time anyone would have travelled by the 'Hornbein route'.
The path was first trekked by Tom Hornbein and Willi Unsoeld in 1963. 
A few days earlier, Steck had written conditions were 'beautiful Weather and warm', while acknowledging he was taking a chance to go and have a look towards the Westshoulder.
Adding, 'Conditions are great so far. But you never know it can change until in one month! So far we having a good time! Hopefully Tenjing Sherpa frostbite getting better soon so we canbe together on the mountain again. Right now it looks we have to save again camp two again. Expeditionweather forecast again very strong Winds for the next days.'
Noted the mountain climber in a recent posted youtube video: 'Why do I have to attempt Everest and Lhotse? Yet again, the answer is simple: I get to stay longer in the mountains,'
As well, 'And now I'll just go, and only worry about the events that lie ahead of me. Day by day, one by one. It is the here and now that counts. What comes next is uncertain in any case.'
Adding, 'Learn from yesterday, live for today, hope for tomorrow.'
Steck had been preparing for the climb for four months.  
Before he set off on his expedition, he wrote on Facebook: 'My mind is already in Nepal. I am super motivated. 
'I think being in the mountains is the best thing in life. Once you are out you are free and can do what you like to do.'
Steck broke his first speed record in 2007 when he climbed the North face of the Eiger, then broke his own record in 2008 and 2015.  
In 2013 he achieved the first solo climb of the Annapurna south face in Nepal after almost losing his life in a fall there in 2007 according to the dailymail.
The incident led to Steck being awarded the 'Piolet d'Or' – considered the Oscar of mountaineering – the following year.
Come 2015, Steck climbed all 82 peaks in the Alps higher than 13,100 feet traveling between mountains by foot, bike and paraglider only. 
He completed the feat in 62 days, cementing his reputation as the 'Swiss Machine.'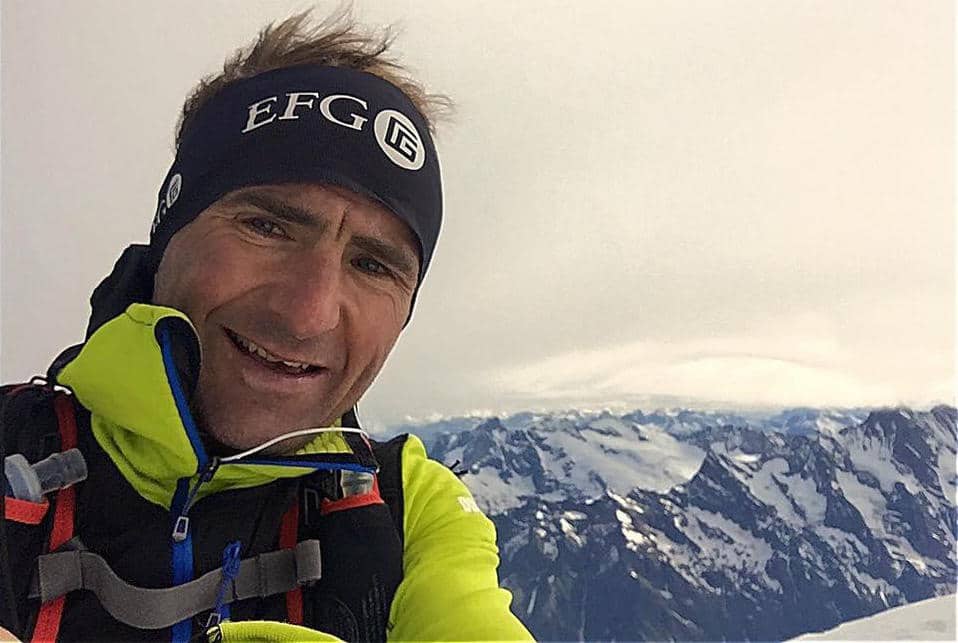 Yet despite his feats, Steck would be best remembered for a 2013 incident when he and two other Western climbers traded blows with a group of furious Nepali guides over a climbing dispute on Mount Everest.
An angry Steck swore never to return to Everest, telling a Swiss website that his 'trust (was) gone'.
The brawl shocked the mountaineering community, causing a damaging rift between Western climbers and the lowly-paid Nepalese guides who are essential for commercial expeditions to the summit.
In 2014, renewed tension ignited when after becoming the first person to complete a solo climb up Annapurna's main south face, some people doubted Steck's achievement because he could not offer independent proof that he reached the summit reported the nytimes.
In an interview with Swiss daily Tages-Anzeiger last month, Steck said he considered himself an 'outsider' in the mountaineering scene because athletic achievement is more important to him than adventure.
Perhaps it was the rebel climber's last planned hike in a bid to once and for cement his reputation and put aside any reservations over the years against him…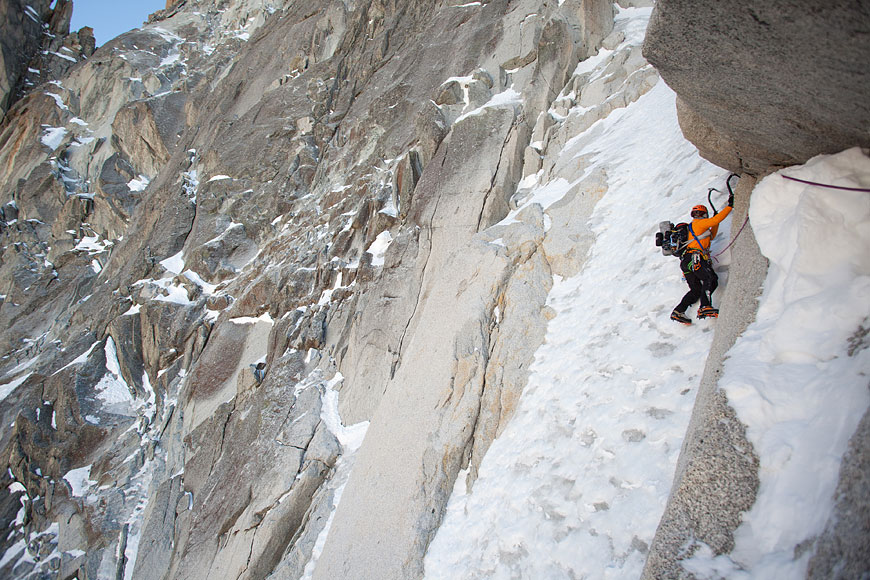 "I will die sooner rather than later." #UeliSteck, Swiss mountaineer who died climbing Mount #Everest2017 today https://t.co/uImx8JGYou

— swissinfo.ch (@swissinfo_en) April 30, 2017
RIP Ueli Steck, possibly the greatest mountaineer ever. He was famous for solo speed ascents on the world's highest mountains. pic.twitter.com/1rDPFXD345

— Stephen Hicks (@seismo_steve) April 30, 2017