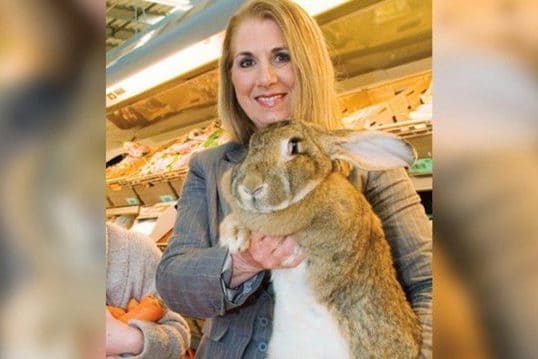 Simon giant rabbit United Airlines dead: A public relations nightmare looms as a UK breeder demands to know how a valuable rabbit came to die in transit?
Disconcert has come to the fore (once again) with America's un-favorite airline, United Airlines after revelations that Simon the giant bunny rabbit was found dead after a recent flight. Raising the awkward question, how exactly did the allegedly 'healthy' three foot rabbit die?
According to the UK's sun, the 10 month old rabbit was discovered dead at Chicago's International Airport (yes the same airport where Dr David Dao was bludgeoned and dragged off courtesy of United) after having flown in from London's Heathrow Airport on April 19.
Reflected Annette Edwards, a breeder who sold the burgeoning world's largest bunny, 'I haven't got a clue who's to blame'.
Adding, 'I've sent rabbits all around the world and nothing like this has happened before, it's certainly very weird when Simon was so healthy'. 
Simon's 'surprise' death came as the rabbit was on his way to a new owner, with workers finding the bunny deceased in the cargo hold area while waiting for a connecting flight. 
At the time, Edwards was on Simon's flight who'd taken to personally delivering Simon to their new owner.
Reiterated the breeder who specializes in large rabbits, 'A man in America wanted him brought over. He wanted to bring him over as a pet'. 
Adding, 'The client who bought Simon is very famous. He's upset.'
Simon is the off-spring of Darius, who holds the Guinness world record for longest rabbit. He potentially could have surpassed his father's size, Edwards said.
Darius, explained Edwards measures 4 feet, 4 inches.
EXCLUSIVE: Valuable giant rabbit dies on United Airlines plane https://t.co/CGQJKjnPCS pic.twitter.com/86Xa5EX32T

— The Sun (@TheSun) April 25, 2017
Complicating matters, is Edwards' claim that Simon had a full health check three hours prior to departure and had been given a clean bill of health
'I just feel that it's such a sad thing that I didn't really want to discuss it,' told the breeder. 'It's never happened before, because if a rabbit has a full health check you don't expect them to die.'
Responding to Simon's death, United said they were 'saddened to hear this news.'
Do you suppose?
Adding, in a statement released to cnn: 'The safety and well being of all the animals that travel with us is of the utmost importance to United Airlines and our PetSafe team. We have been in contact with our customer and have offered assistance. We are reviewing this matter.'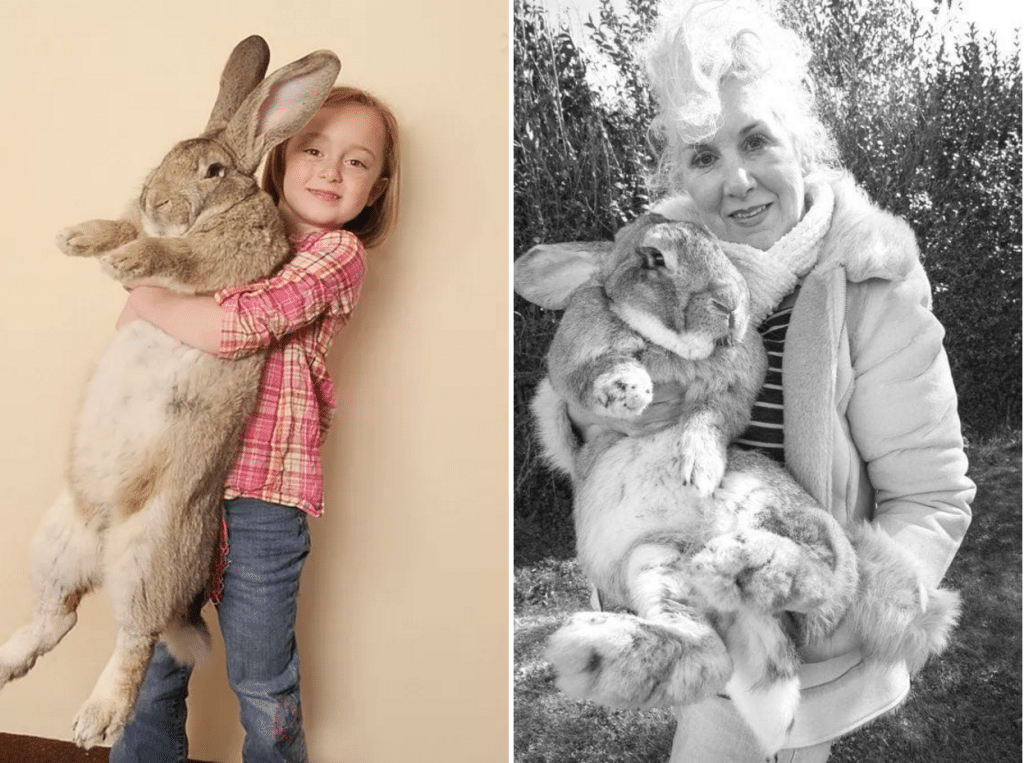 Of note, international flight regulations require rabbits and other animals be transported in an area of the plane's hold that is both heated and pressurized.
Transported animals are kept in cages with food and water. The price to store a pet can sometimes be more than $2,500.
United Airlines normally allows rabbits to travel in the cabin with their owners during domestic flights in the US, but not while flying internationally.
The Department of Transportation reports on deaths on animals traveling by air every year and says the numbers are down.
According to its Air Travel Consumer Report (ATCR), 26 animals died in 2016. Compare that to how many animals were transported: 523,743. Which is to wonder, perhaps Simon was one of the unlucky few who didn't make it….? Or maybe too overbred for his own good? (nature usually knows best…). 
And then there was this trivia facts that made this author wonder:
'United had the second-highest level of animal deaths and injuries of any U.S. airline last year, or 2.11 per 10,000 animals transported, with 14 injuries and nine deaths for a total of 23 incidents after transporting 109,149 animals last year, according to U.S. Department of Transportation figures. Only Hawaiian Airlines was worse at 3.99, the result of three deaths among the 7,518 animals transported.'