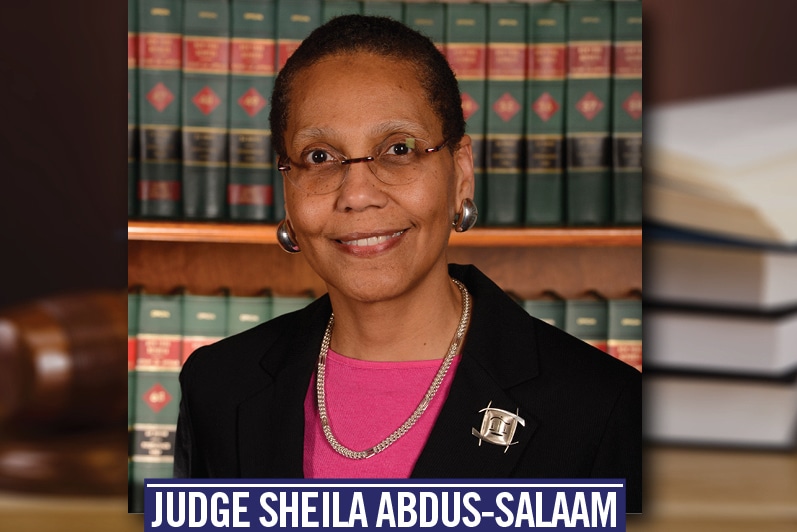 How did Sheila Abdus-Salaam an acclaimed jurist/judge come to end up dying? Reported missing yesterday turns up one day later washed up on Hudson River.
Sheila Abdus-Salaam who became the first Muslim woman in US history to serve as a judge was found dead Wednesday- washed up on the Manhattan side of the Hudson River.
According to police sources, the 65 year old pioneering judge was discovered floating in the water near 132nd Street and Hudson Parkway at around 1:45 p.m. 
Witnesses had spotted her fully clothed body and called 911, cops said.
A report via the nypost cited sources saying, Abdus-Salaam, who is an associate judge of the Court of Appeals, had been reported missing from her home in Harlem on Tuesday morning. 
Her husband later identified her body. Police say the woman's body showed no obvious signs of trauma or injuries indicating criminality or foul play.
The jurist's body was found fully clothed.
Speculation has since led to some wondering whether Abdus-Salaam may have committed suicide and if so why? It wasn't immediately known if the woman had been under duress or suffering from depression?
Sheila Abdus-Salaam, first black woman & Muslim appointed to New York Court of Appeals, found dead in Hudson River https://t.co/2KTxGt1YfO pic.twitter.com/dfQ6AJPdv2

— Jeffrey Guterman (@JeffreyGuterman) April 12, 2017
In addition to being the country's first Muslim female judge, Abdus-Salaam was the first ever African-American woman to be appointed to the state's Court of Appeals courtesy of Gov. Cuomo in 2013.
'Rising from working class roots to serve for decades on the bench of the New York State Supreme Court, Justice Abdus-Salaam has a deep understanding of the everyday issues facing New Yorkers, as well as the complex legal issues that come before the states highest court,' Cuomo said in a statement at the time.
Prior to her rise to the highest court in NY, a judge in Manhattan Supreme Court for 14 years, an attorney with East Brooklyn Legal Services Corp., the New York City Law Department and the city Office of Labor Services.
After receiving her degree from Columbia Law School, Abdus-Salaam began her legal career working as a staff attorney at East Brooklyn Legal Services. Abdus-Salaam rose through the state ranks before eventually being elected to the Supreme Court in 1993.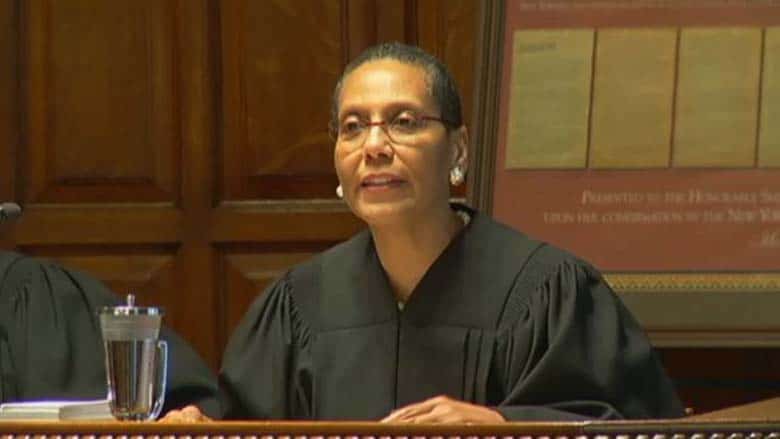 Former US Attorney General Eric Holder, who went to Columbia with Abdus-Salaam, was in attendance for the jurist's historic swearing-in ceremony at NY state's court of appeals, having described how she had 'defined herself by her relentless pursuit of excellence'
Abdus-Salaam went on to note how unlikely her and Holder's professional achievements in law would have been four decades ago.
'Who knew that we would both attain such high positions, and that you would be the first black United States attorney general, and I would be the first black woman on the New York Court of Appeals?' she once told Holder.
News of Abdus-Salaam's death led to lawyers and judges paying tribute to her.
'I'm deeply saddened at having lost a dear friend and colleague, and the court has suffered a terrible blow,' Jonathan Lippman, chief judge of the state Court of Appeals from 2009 to 2015, told via the nypost.
'She was a superb jurist and an even more superb human being,' he said. 'I knew her for many, many years. To some degree, we grew up together in the court. I've known her in all her different roles in the court. It's just so shocking. She was a very gentile, lovely lady and judge. If you ask anyone about her, people would say only the most wonderful things. That's why it makes it even more difficult to understand.'
Of note, a report via the nydailynews cited a longtime court employee who's known Abdus-Salaam for years saying the jurist in recent years undergoing a divorce, getting remarried and being very happy.
To date, police have released no motive as to why Sheila Abdus-Salaam may have wanted to kill herself as they continue to investigate the jurist's abrupt sudden death.
The last court session Abdus-Salaam likely attended was March 29, where the panel of seven judges heard three cases.
The next session was scheduled for April 25.