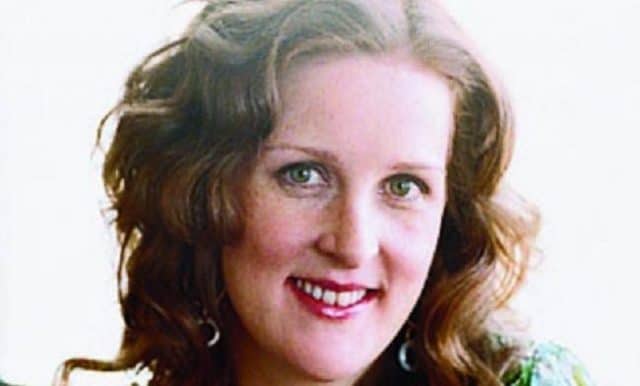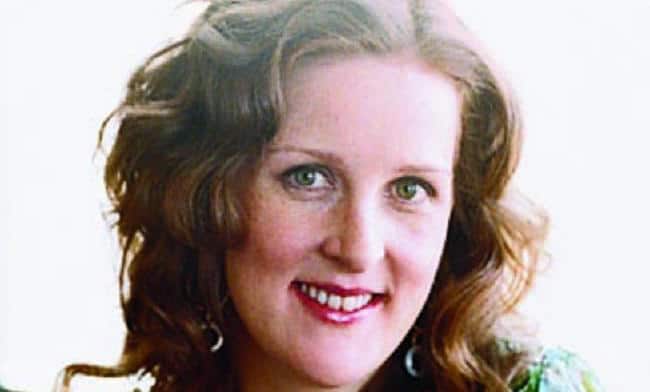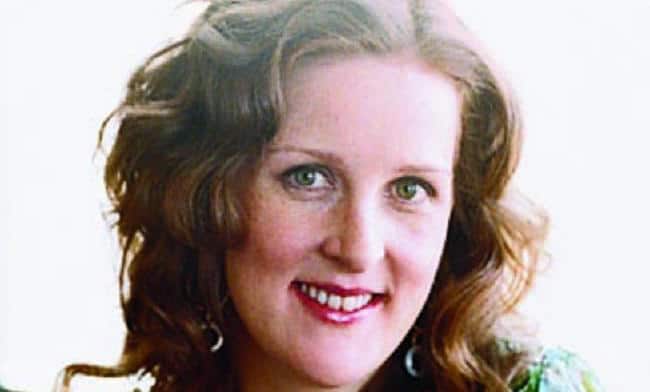 How Laura Begley Bloom and her family came to be bumped Delta Airlines passengers and left with $11 000. How some US air carrier know how to treat customers. 
Laura Begley Bloom has told of her husband and their daughter being paid close to $11 000 by Delta Airlines, 'for choosing not to fly'.
In a recent article for Forbes, the travel writer and intending passenger wrote about a recent experience with the US carrier which saw her family profiting from the airline's travel woes as they tried to make it from New York to Florida.
Powerful storms leading into last weekend led to the airline being forced to cancel around 3,000 flights.
In an update on Saturday, Delta apologized for the 'disruption and continued difficulty re-accommodating those whose travel had been affected by the lingering impact of this week's storms.'
While the airline attempted to placate some passengers with multi-airport pizza parties, there was only so much goodwill that could soften the edges for frustrated passengers.
Yet while some passengers made good with free pizza, Begley and her family ultimately made out quite well.
Leading into the trip, Begley had thought the family might miss the chaos Friday, as the storms had already passed.
Instead, the storms persisted and Begley and her family were forced to endure hours of delays.
Forced to reckon with the weather, frustrated passengers and a limited cache of seats on the family's overbooked flight, Delta began offering money to volunteers to give up their tickets. Or in industry terms be paid to be a willing bumped passenger. 
At first, Bloom and her family weren't tempted enough to give up their trip to Florida, but when the compensation jumped to $900 a ticket in retail gift cards, Begley Bloom started mulling taking up Delta on their offer. 
According to Begley Bloom, the family eventually negotiated a price of $1,350 per ticket to give up their seats on the flight — a total of $4,050 — and headed home for the night after rebooking for Saturday.
But that as it turned out was just the beginning.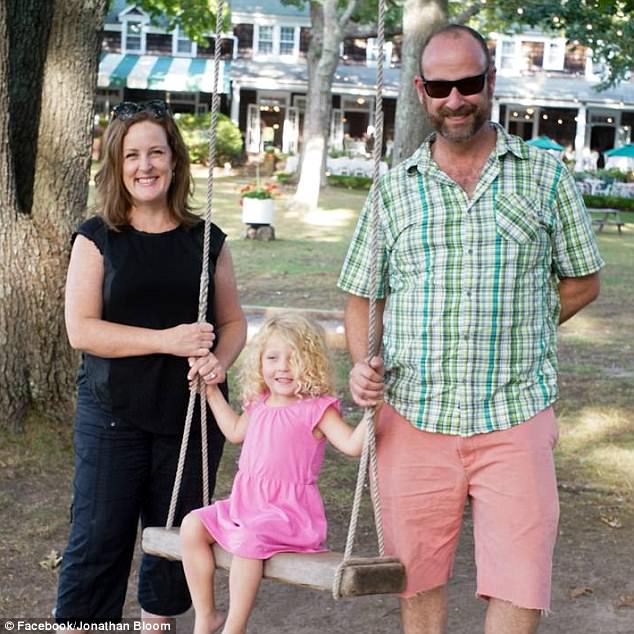 Upon returning Saturday, Begley Bloom and her family found their flight was once again delayed with Delta also (once again) now offering compensation for those willing to give up their seats.
That's when Bloom and her family once again played the waiting game, that is until Delta offered $1,300 per ticket. Including the $15/each for lunch, and a $50 roundtrip taxi ride, the family made about $4,000 on Saturday alone.
Rebooking for Sunday, however, became a problem. With the family drained, they asked if they could just forgo the trip altogether. This garnered them another $1,000 per person, plus the original cost of the three tickets.
'We accepted Delta's offer and went home, sad to miss our trip, but not so sad about the lucrative results,' Begley Bloom wrote.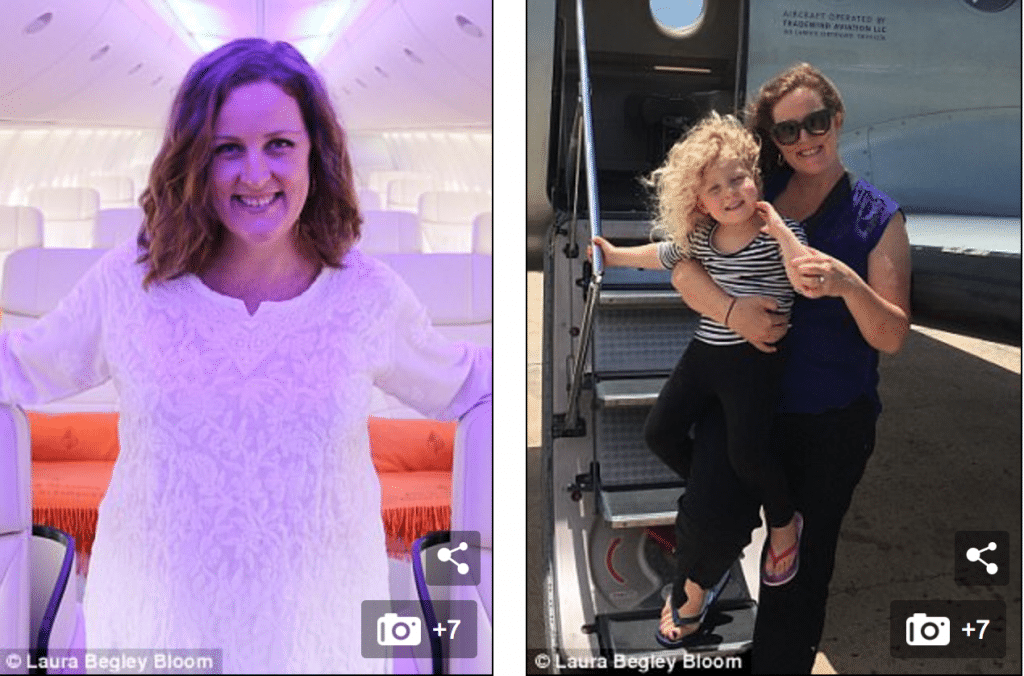 While Begley Bloom admits that she felt guilty making so much money off the airline, she was assured by other passengers they were doing the right thing. 
A report via CNN told of the airliner being forced to cut up to 150 flights on Sunday alone before weather and services slowly returning back to normal mid-week. 
'Unfortunately, availability of flight crews to operate within federally mandated crew rest and duty day guidelines following last week's disruption are still prompting some additional cancellations and delays,' the airline said in an update at the time. 
Delta's conciliatory approach to passengers has won the airliner accolades while competitor, United Airlines continued to see its stock dive and public sentiment devolve after a weekend incident saw passenger, Dr David Dao manhandled and left in a bloody pulp and hospitalized courtesy of United….
#flythefriendlyskies @united no words. This poor man!! pic.twitter.com/rn0rbeckwT

— Kaylyn Davis (@kaylyn_davis) April 10, 2017