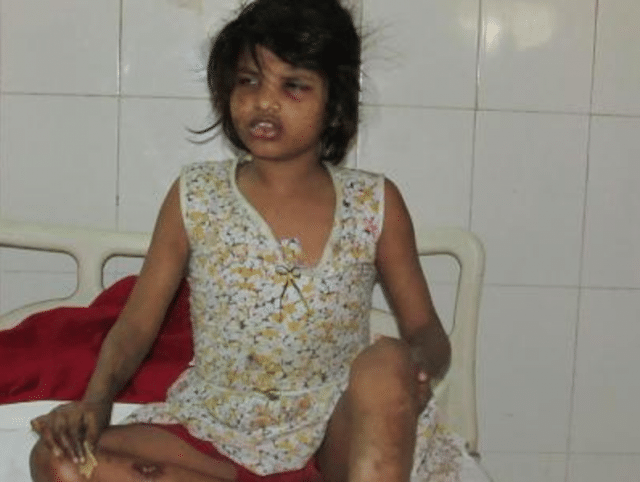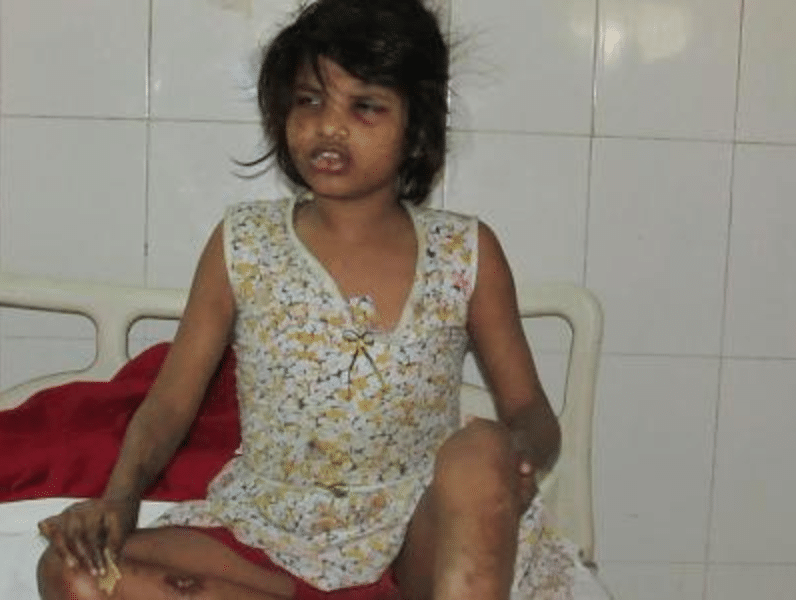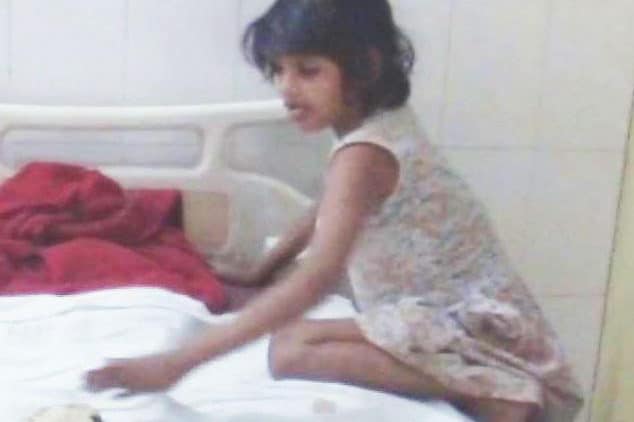 Who is India's Mowgli girl? How did an eight year old girl come to live in the jungle with monkeys? Will family members step forward? 
An infant Indian girl since dubbed Mowgli girl has been discovered living in the jungle with a band of monkeys.
Upon the girl's discovery, thought to be eight years old, investigators said the girl did not talk like humans, was unable to understand any local dialects, walked on all fours and bared the physical characteristics of having lived off the natural elements reported The Times of India.
Since dubbed India's Mowgli girl after her tale bearing striking resemblance to the famed children's Jungle Book's Mowgli story in which wild animals raise a lost child as one of their own, researchers seek to find answers as to who the girl may actually be?
A report via the sun tells of police discovering the girl two months ago while on routine patrol in Katarniaghat Wildlife Sanctuary in Bahraich, Uttar Pradesh, north east India – very close to the Nepalese border.
At the time of her discovery, the Mowgli girl was spotted with three monkeys.
Frustrating researchers is how the girl ended up in the jungle or how long she had been living with the animals, but it is said she was fully clothed with small injuries across her body.
Police now suspect she may have been abandoned by her family.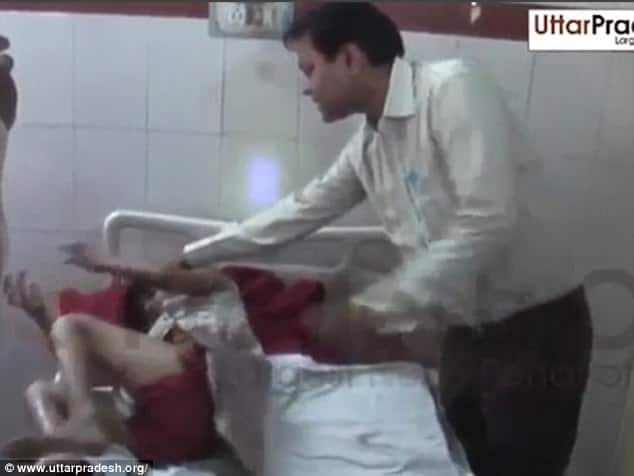 When the officers, who are based around 30 miles away in the village of Motipur Range, approached her, she and the monkeys screeched.
After a struggle, sub-inspector Suresh Yadav eventually managed to rescue her and Inspector Ram Avtar Singh took her to hospital.
Told Inspector Singh: 'She was terrified of us, she could not speak or hear us properly.
'She was surrounded by three monkeys.
'She had wounds on her body specifically on her elbow and one on her leg.
'She was wearing clothes but not very dirty, it looks like she was abandoned by her family.
'She looked weak and was very hungry.
'We gave her some food to eat.
'She looked miserable. If we hadn't rescued her she could have been eaten by other animals.'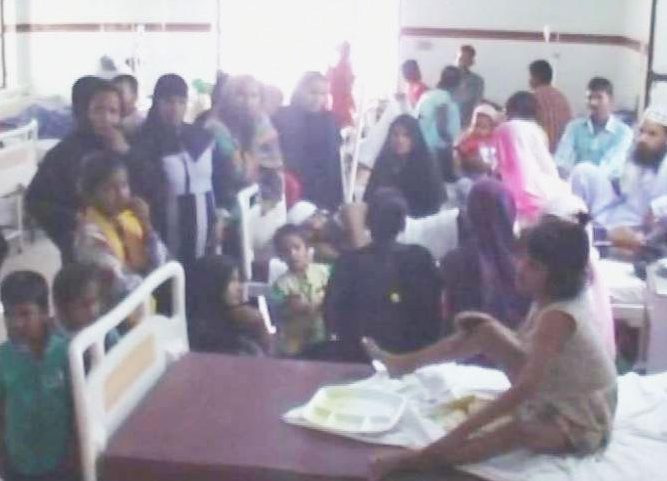 The girl has not spoken or understood any local dialect since she was rescued two months ago and doctors treating her have said she often gets violent.
She has reportedly made slow improvements and was taught to walk on her two legs.
Video footage shows her holding a plastic cup of water and drinking from it.
Said Chief Medical Officer Dr Dinesh Singh, at the district hospital in Bahraich: 'When she was admitted here she was scared of us and she was always cowling like animals, like monkeys.
'She had wounds on her body and blood was oozing.
'We took care of her, bathed her, fed her and cleaned her.
'She was suffering from malnutrition.
'She might have eaten what animals did.
'She gets angry sometimes and we have to calm her down but it's been difficult to handle her.
'She now walks like a human and sometimes we have to chase her back into the hospital as she's often tried to run away.
'Now she eats food by her own, but she cannot eat food off a plate, she will eat the food directly from the bed not from a plate. She has this habit.'
Dr Dinesh confirmed via Scroll.in the girl found is making progress each week and eventually she will be sent to the government's child protection department who will decide her future.
'If the girl was abandoned, it appears unlikely that her family will ever be tracked down', the man said. 
The fact she cannot understand local dialect could mean she has come from further afield, or she may have been in the wild so long she has forgotten what she once knew.
However if the girl was kidnapped by traffickers, or ran away, researchers hope the ensuing media attention could help to reunite the girl with her human family.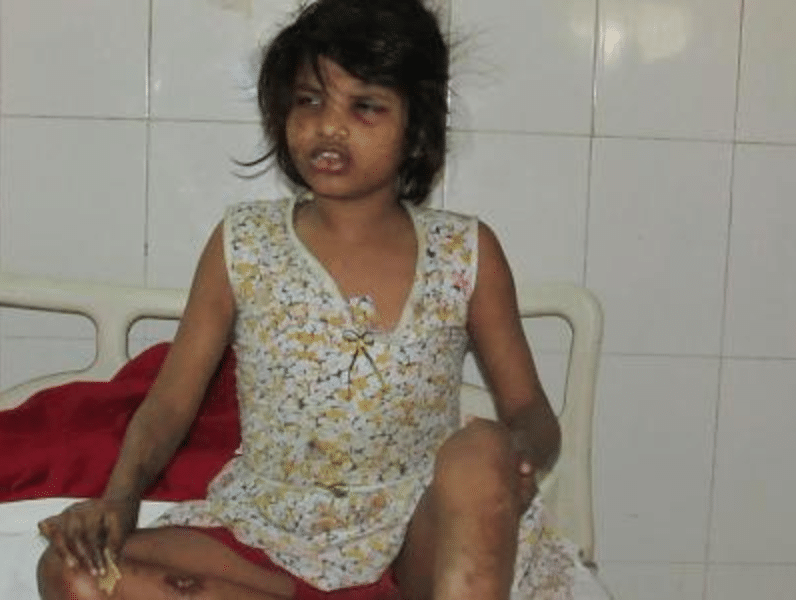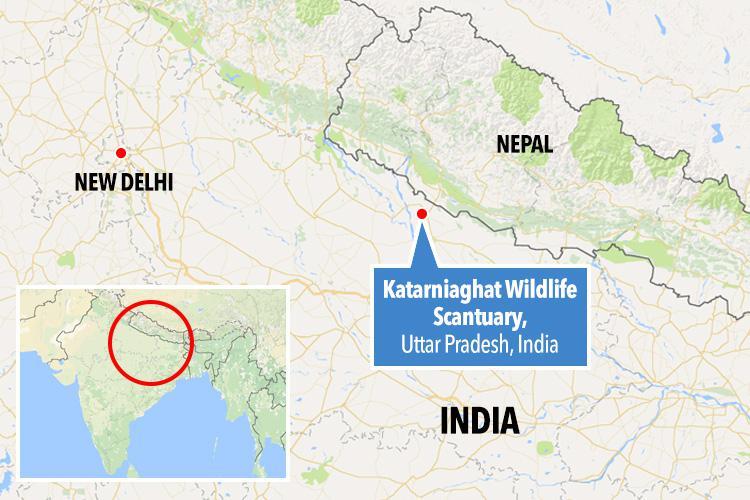 'Mowgli girl' who walks on all fours and does not speak like a human is found living with monkeys in India https://t.co/xBvEsZW75G pic.twitter.com/JNpyxUeiuB

— adeyemi opanike (@fabiyem1983) April 6, 2017