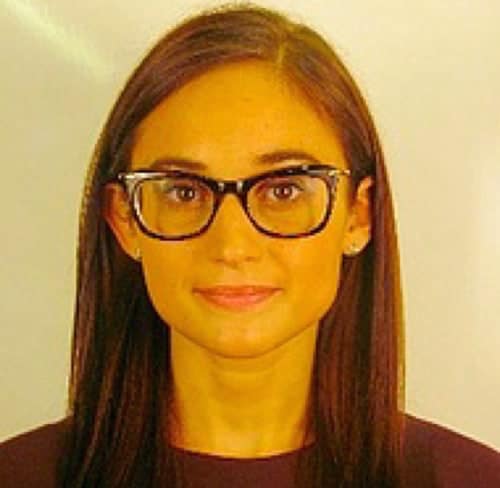 What led to Angelo Colon Ortiz sexually assaulting and murdering Vanessa Marcotte. The rising incidence of predatory attacks on female runners.
Angelo Colon Ortiz a 31 year old Worcester, Massachusetts man has been arrested in connection to the murder of 27 year old New York Google employee Vanessa Marcotte.
The man's arrest comes after DNA recovered from Marcotte's fingernails with a cheek swab matched those of the accused killer.
The man's arrest comes after the body of Marcotte was discovered in Princeton, Mass after having gone on a run on Aug. 7, 2016, never to return again after having traveled to visit her mother.
'We got him', Worcester County District Attorney Joseph Early Jr. said during a press conference in Princeton Saturday afternoon.
Officers arrested Colon-Ortiz, 31, without incident early Saturday morning after a state trooper spotted a dark-colored SUV matching the description of the vehicle driven by Marcotte's alleged killer.
The trooper jotted down the license plate and followed up by obtaining DNA from Colon-Ortiz the next day. Early said the cheek swab, which the suspect willingly consented to, turned up positive Friday afternoon reported the bostonglobe.
Upon his arrest the man was charged with aggravated assault and battery as well as assault with intent to rape. Of note, Colon Ortiz has not yet been charged with murder, but the attorney said he anticipates those charges will come soon.
Early also noted an interpreter was used during interviews with police, but added the suspect did speak some English. Of question is whether Colon-Ortiz was a legal immigrant or resident?
Detectives noted the man having no prior criminal history.
Vanessa Marcotte's killer positively identified through DNA after 8 months, 1300+ tips. Angelo Colon-Ortiz will face a judge Tuesday. pic.twitter.com/SbY7ZBcUuF

— Abbey Niezgoda (@AbbeyNBCBoston) April 15, 2017
Since Colon-Ortiz's arrest, authorities have not officially determined the alleged killer's connection to the area where the body of the Google executive's body was found, though they do believe he worked nearby.
A state police K-9 unit found Marcotte's body in the woods the evening of Aug. 7, 2016 — about a half a mile from her family home. Authorities said she was sexually assaulted, strangled and attempted to fight off her attacker.
The missing daughter who'd been reported by her family after failing to return from her run was discovered without clothes and had burns on her feet, hands and on part of her head.
She was a graduate of Boston University and grew up in Leominster. She'd been visiting her mother from New York, where she worked as an account manager for Google.
Family have declined to speak on the alleged killer's arrest, requesting privacy.
NOW: Investigators searching woods off Brooks Station Rd in Princeton – where they say jogger was murdered. @NECN pic.twitter.com/c02oozwXnt

— Abbey Niezgoda (@AbbeyNBCBoston) August 8, 2016
Skyfox shows police near wooded area in #Princton where body of Vanessa Marcotte was found. https://t.co/EuuMHZXZQK pic.twitter.com/gudLCsNyoe

— Peter Wilson (@PetesWire) August 8, 2016
Of note, Colon Ortiz's arrest Easter weekend comes after authorities in February announced they were searching for a Hispanic or Latino man in his 30s with an athletic build upon the discovery of DNA evidence.
Police told at the time that the DNA evidence allowed them to develop a profile for a suspect in the case. Authorities believed the suspect to be the same man spotted driving a dark-colored SUV in the area around the time Marcotte was killed.
Ironically, it was Marcotte's fight for dear life that led to her alleged murderer's eventual arrest.
Reiterated Early during Saturday's press conference: 'It was through (Marcotte's) determined fight and efforts that we obtained the DNA of her killer'.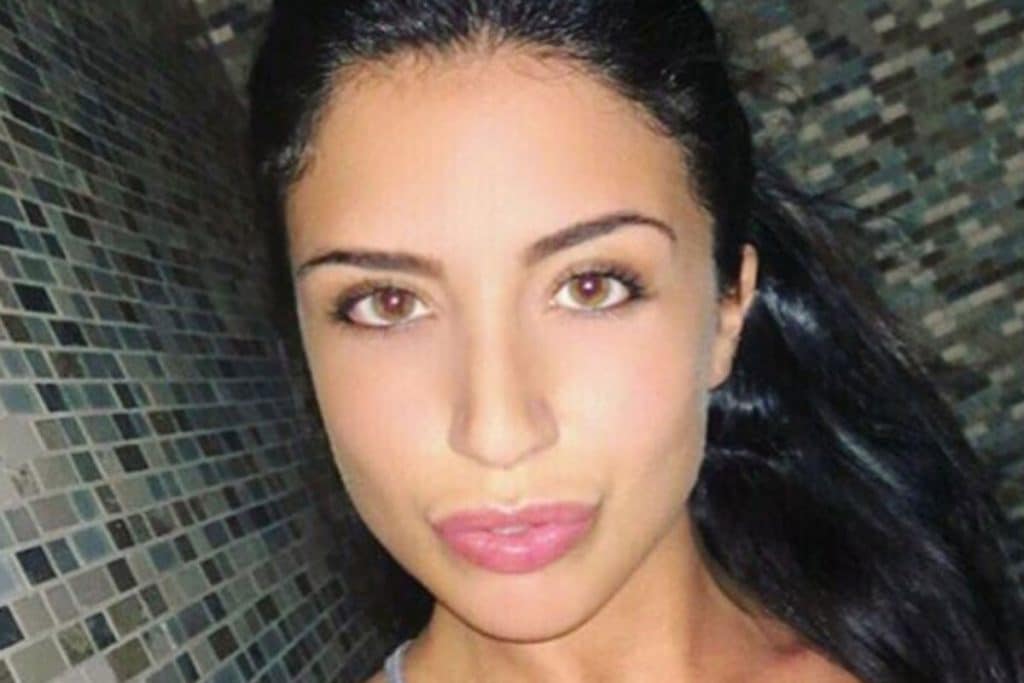 Angelo Colon Ortiz' arrest follows the February arrest of Chanel Lewis, 20 who is alleged to have sexually assaulted (as in the case of Marcotte) Queens jogger Karina Vetrano, who was found dead in Howard Beach five days before Marcotte was killed on August 2.
In that case, DNA evidence was also used to link back to the alleged killer, with Vetrano also said to have put up a resilient fight before being strangled to death and sexually assaulted.
Lewis was arrested February 5 after volunteering to supply DNA matching material found on the 30-year-old victim's body. Officers additionally discovered the alleged killer's DNA on her back, under her fingernails and on her phone.
In the aftermath of the murders, Runner's World released a report that revealed more than half of female joggers under 30 have been harassed, often in a sexual manner.
Colon-Ortiz is being held at the Millbury State Police barracks on $1 million cash bail. He is expected to be arraigned Tuesday in Leominster District Court.