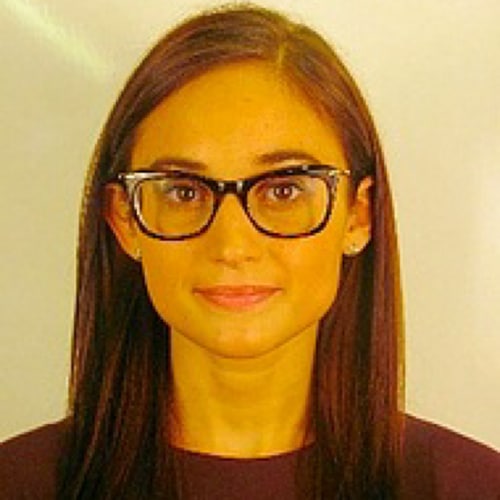 Vanessa Marcotte murder: How did a missing Google jogger and rising female executive come to meet a violent and heinous death? Any connection to Karina Vetrano?
Vanessa Marcotte a Google employee from NYC who disappeared while on an afternoon jog has been found murdered in the woods.
The 27 year old woman's death comes after traveling to Massachussets to visit her mother over the weekend.
Worcester District Attorney Joseph Early Jr. said Vanessa Marcotte was reported missing after failing to return from a Sunday run between 1pm and 4pm in Princeton.
A report via Fox25 told of the missing Google jogger's body being discovered circa 8.20p.m Sunday by a state police K9 unit near Brooks Station Rd, half a mile from her mother's home.
Sources are now examining the possibility that Vanessa Marcotte was sexually assaulted and set on fire.
Authorities would not specify how she died but say her death appears to be a homicide. An autopsy is scheduled.
Told Early Jr during a news conference: 'We have a horrible set of facts, a horrible set of circumstance here right now, and we're going to do everything we can to make sure this investigation is carried out, every ground ball is run out, every i is dotted, with regards to this.'
Adding: 'People should be concerned.'
A report via MassLive.com told of Early Jr telling it was unclear whether Marcotte's killing was a random act of violence, while urging local residents to remain vigilant and exercise caution.
Early said there was 'nothing at this point' connecting Marcotte's death to the unsolved slaying last week of Karina Vetrano, a female jogger in Queens.
Reiterated Early Jr: 'We don't know if this was a random act,'
'We are asking the residents of Princeton and surrounding areas to use an abundance of caution. We are asking the public to be careful and to be vigilant. … This was a woman who was out walking and jogging on a rural road, we're asking people in town to use an abundance of caution. If that means traveling with other people if you're out, if you're going to be running or jogging, we're asking people to do that.'
Offered Princeton Police Chief Michelle Powers: 'We are concerned about the safety of our town residents and the visitors that enter our town. We would ask people to pay attention to their surroundings. If you see anything suspicious or out of place, please contact the Princeton Police Department or the Massachusetts State Police. If you've seen anything in the past 24 hours that appeared suspicious or out of the ordinary, please contact us.'
The rural town of Princeton has about 3,500 residents and is 40 miles west of Boston. Early says Marcotte grew up in nearby Leominster.
According to Marcotte's LinkedIn account, the Boston University graduate had worked as an account manager at Google in New York City for nearly two years in their marketing and advertising division.
Prior to that, the 27-year-old had a marketing job at Vistaprint.
In a blog Marcotte wrote while still at Boston University, she said: 'I am a Public Relations major with an extreme interest in all things Internet-savvy. 
'To get a little technical, I am passionate about business strategies like SEO, Analytics and Inbound Marketing (just to name a few) and hope to develop these skills further and make them a focus in my future career'. 
Marcotte had attended the Bancroft School, a private prep school in Worcester. Marcotte then graduated with honors from Boston University in 2011 with a degree in communications.
Why or how Vanessa Marcotte isn't necessarily understood as authorities begin to open up their investigation into the particularly violent and heinous death of a rising female executive…
NOW: Investigators searching woods off Brooks Station Rd in Princeton – where they say jogger was murdered. @NECN pic.twitter.com/c02oozwXnt

— Abbey Niezgoda (@AbbeyNiezgoda) August 8, 2016
Skyfox shows police near wooded area in #Princton where body of Vanessa Marcotte was found. https://t.co/EuuMHZXZQKpic.twitter.com/gudLCsNyoe

— Peter Wilson (@PetesWire) August 8, 2016