Chanel Lewis Karina Vetrano murder suspect identified following the 20 year old Brooklyn man's arrest. DNA testing links man to scene of crime. 
Chanel Lewis a 20 year old unemployed East New York man has been identified as the likely perpetrator who murdered Queens woman, Karina Vetrano.
The identification of the suspect in the killing of the runner which had eluded authorities for 6 months comes after a DNA breakthrough.
The man's arrest Saturday evening, comes after Vetrano, 33 was beaten, raped and strangled while she was jogging in Spring Creek Park near her Howard Beach home on August 2.
At the time of the woman's murder, investigators were stumped in making a possible DNA connection from Vetrano's remains with that of any convicted criminal in New York or around the country. 
Yet it wasn't until authorities recently revised stop and frisk reports that they came across a record of Lewis who was seen acting suspiciously near the scene, as early as May of last year.
Upon tracking the man down and extracting a DNA sample to compare it to the traces found on the jogger's body, police were able to link Lewis to the scene of the crime.
Chanel Lewis sister: My brother was framed because he's black
Chanel Lewis: I strangled Karina Vetrano cause I hate women
Karina Vetrano photos: Who strangled missing Queens jogger to death?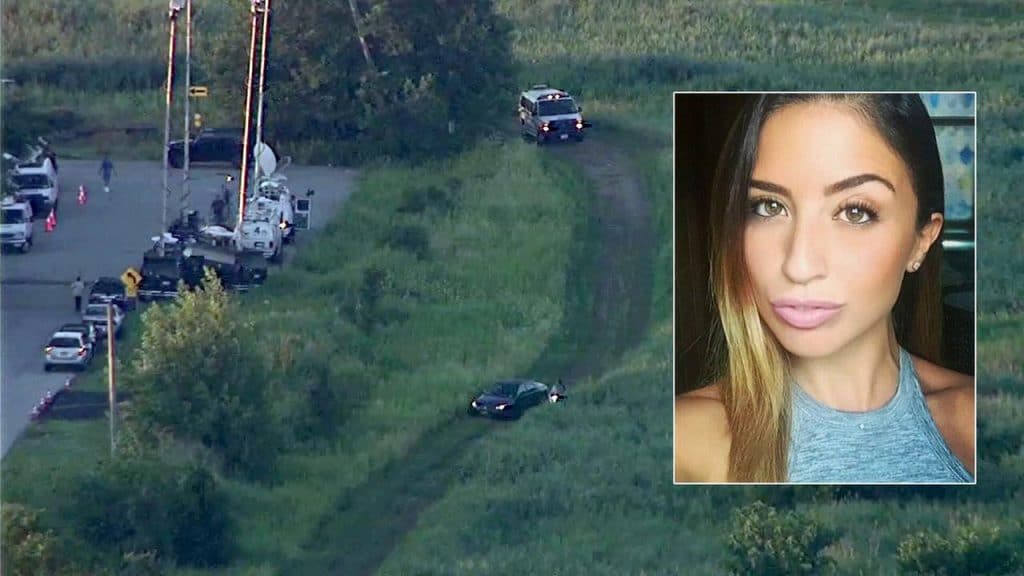 BREAKING: Chanel Lewis, suspect in death of #KarinaVetrano is led out of the @NYPD107Pct pic.twitter.com/9471fi27Zn

— Myles Miller (@MylesMill) February 5, 2017
A report via the nydailynews, tells of police initially being thwarted on account of Lewis not having a previous criminal record which had preempted cops testing a pre-existing sample of his DNA.   
Despite the man's arrest, CBS New York reported no charges had yet been filed against Chanel Lewis. It is now thought murder and sexual assault charges are imminent.  As of Sunday night the man was booked on second degree homicide charges along with sexual assault.
During a Sunday midday press conference, cops said the suspect accused of killing Queens jogger Karina Vetrano lived at home with his mother and was flagged three times for summonses around the rural park before the savage slaying.
Cops told of arresting Lewis outside of his East New York, Brooklyn home circa 6pm Saturday evening after DNA tests the man agreed to submit to two days earlier came back positive.
Lewis also offered 'detailed incriminating statements and admissions' to detectives, NYPD Chief of Detectives Robert Boyce said.
Added Boyce: 'We don't believe he knew her at all. It appears to be a chance encounter. 'I don't think there was any stalking'.
Lewis's father, retired elementary school principal Richard Lewis, 70, told The New York Post he was shocked by his son's arrest.
'Chanel would never have gone to do what they say he has done. He's never had a fight in his 20 years,' he said.
Describing his son as a 'humble kid', he said he was planning a career in social services and had done 'well' at Martin De Porres High School in Far Rockaway, Queens.
Lewis was an honor roll student who dreamed of a career in social services but was not working, he said.
Phil and Cathy Vetrano, the slain jogger's parents, said they would be in court to watch him face 'justice'.  
'We would stop at nothing to find the savage that did this to her.  The demon must get his justice and we will see to it,' Cathy Vetrano told New York Daily News.
Prior to Lewis' linking to the scene of the crime, Vetrano's family advocated for familial DNA testing, which would allow investigators to potentially find a suspect's relative. Nevertheless police didn't have to use the technique after Lewis agreed to give a DNA simple.
'My baby girl Karina went into these weeds right here and never came out,' Phil Vetrano the victim's father said during a news conference Thursday after police first announced new leads.
Adding, 'The scum that murdered Karina is still at-large'.
Told NYPD Chief of Detectives Robert Boyce during Thursday's press conference: 'We've had many strong leads as you know, but they haven't made any progress in the investigation,
'That area … where Brooklyn meets Queens, we've looked through every summons, every arrest from the 106 Precinct right into the 75 and 73 (precincts).'
BREAKING VIDEO: Chanel Lewis announced as suspect in murder of Karina Vetrano pic.twitter.com/gSmsYfJYZn

— Kristin Thorne (@KristinThorne) February 5, 2017
The father of the murdered Queens jogger previously said he had a 'bad feeling' just 25 minutes after his daughter left home for her run.
Phil was meant to go running with his daughter but couldn't because of a back injury.
He warned her not to run in the park alone but couldn't stop her from leaving. 
Within 25 minutes of her departure, he knew instinctively something was wrong and phoned police. 
His daughter was last seen on surveillance footage at around 5:45 pm. Phil found her body in marshland at the park just over three hours later.
'She asked me to go for a run and I said I couldn't go.'
'And about 25 minutes later I got a bad feeling. I knew something was wrong. Like something was wrong,' Phil told Dr Oz in an appearance that will be aired on Tuesday evening. 
Vetrano was still alive when her father phoned a police chief he knew personally to raise his concerns.
She was captured on a surveillance camera at 5:46 pm. Police said it is likely those were some of her final moments alive.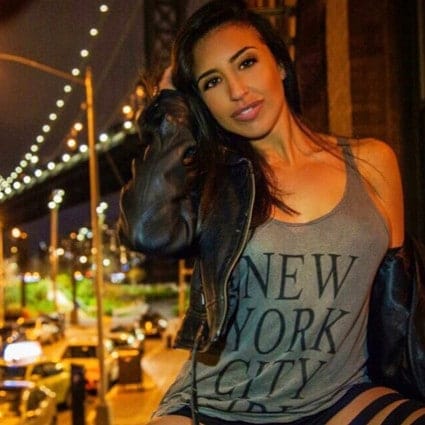 Tragically the father's premonitions would be proved correct after having gone out looking for his daughter when he came across his daughter's discarded mobile phone.
Detectives told of finding the slain jogger's nearby nestled in marshes.
Forensic investigators found traces of DNA beneath Vetrano's fingernails, on her neck and on her phone.
They believe it likely belonged to her killer but weren't able at the time to find a match on convicted criminal databases. 
The controversial method of familial testing involves comparing the crime scene DNA with others on file that are a close enough match to be family. 
It has led to the arrests and convictions of other criminals with a report via the dailymail saying it is not common practice in New York.
Vetrano's death followed the slaying of another female jogger,  just five days before, that of 27 year old woman, Vanessa Marcotte, 27, in Princeton, Massachusetts, who had gone running near her mother's home.
At the time the rising google employee was found dead in bushes having been sexually assaulted, strangled and set on fire. 
DNA at the scene was found but could not be matched to anyone already in police databases.