Shana Grice murder trial: Michael Lane, an ex boyfriend is on trial for murdering his ex despite police dismissing the victim's complaints against him. 
Disturbing details have been revealed during the murder trial of East Sussex, British girl, Shana Grice after her boyfriend allegedly murdered her.
During testimony it was revealed that the teenage girl who was found fead with her throat slit had months earlier been fined by police for 'wasting their time' after complaining about her ex.
The claims follow the discovery of the body of Shana Grice, 19  in her bedroom in Portslade following an attack. An attempt had been made to start a fire in two separate areas of her flat.
Standing trial is the woman's former boyfriend, Michael Lane, 27, a tyre and exhaust fitter whom according to the UK's independent is denying all involvement.
According to the crown, Lane became 'obsessed' with his ex after she got back together with her previous boyfriend, Ashley Cooke.
In February of 2016, Grice told police Lane was stalking her after allegedly hiding outside her home and leaving unwanted flowers and a note that read, 'Shona will always cheat on you' on Cooke's car.
One month later, Grice reported Lane had assaulted her, pulling her hair and grabbing her phone, with the man denying the allegations and providing texts that suggested she wanted to be in a relationship with him.
On July 9, Lane was cautioned by police and told to stay away from Grice after he stole a back door key from her home and let himself in, before watching her sleeping and leaving, the sun reported.
The following day, Grice reported to police receiving around seven calls from a withheld number, including one with heavy breathing, which she believed was related to the incident the day before.
Miss Grice was told that there were no further lines of inquiry and the case would be left on file and considered 'low risk'.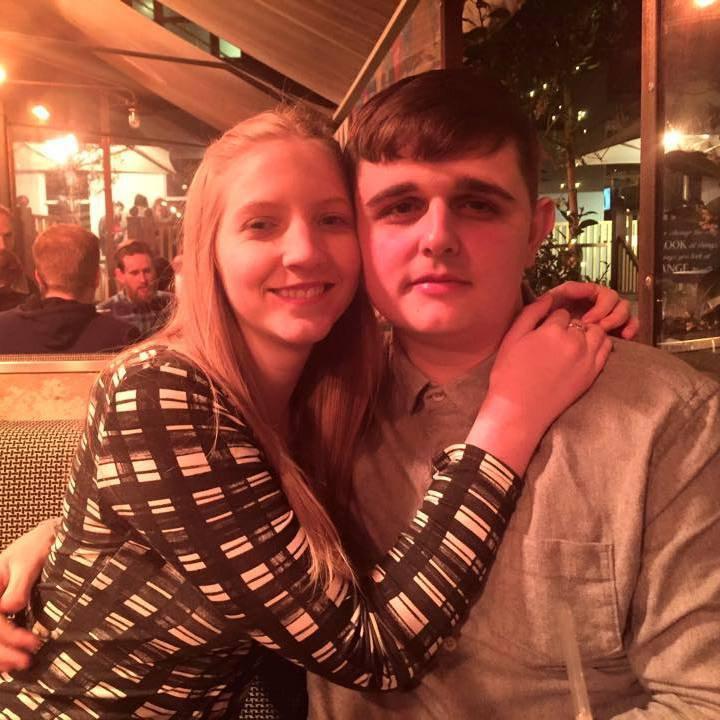 Then on July 12, just over a month before she was killed, Miss Grice reported to police being followed by Lane.
The court heard that Ms Grice was then charged with 'having caused wasteful employment of police by making a false report' because she failed to disclose that Lane was her on-off boyfriend, and was issued with a fixed-penalty notice.
The jury was played a recording of a phone conversation between Grice and Lane where she confronted him about his 'weird' behavior, with Lane heard saying: 'I'm just not right in the head.'
She suggested he might need to get psychological help, to which he replied: 'Obviously something's not right, but I don't know what it is. I need to find out, or be locked up or something.'
The court also heard Lane put a tracking device on her car and told a friend that she had to 'pay for what she's done' after hearing she had reconciled with her previous boyfriend. He then sent her a letter demanding money for dinners and perfume he had bought her.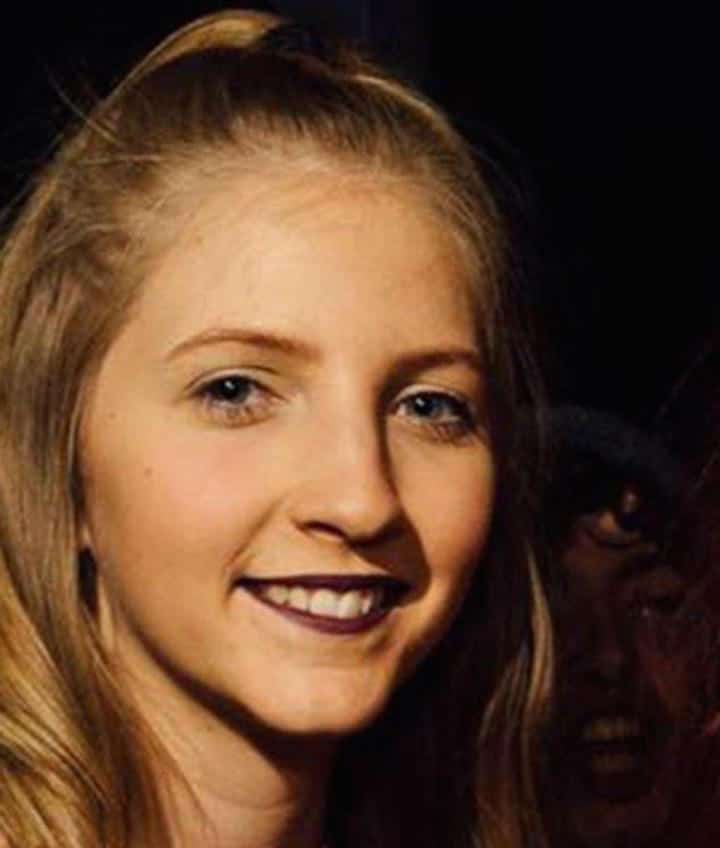 In his defense, Lane said his actions were motivated by a desire to know why Grice had abruptly ended their relationship.
Which is to wonder, is any woman or man for that matter obliged to explain why they choose to no longer stay in a relationship? And should they expect to be harassed and murdered for the loss of 'dinner' money?
The defendant told the court that he'd had sex with Grice two nights before her death and claimed he was shocked when he discovered her body after her front door was left open.
He said: 'I saw her slumped against the bed. She wasn't moving. I saw blood on the bed and blood on the floor.
'She was in her dressing gown. I thought she was dead. I didn't know what to do.'
Lane said he came across Grice's dead body after deciding to pop round to find out why she had not left for work on August 25 last year. Which is to wonder, since when was it his job or position to question why his ex girlfriend whom he had been warned to stay away from was not appearing at work?
Upon seeing her deceased body, Lane alleges he panicked and fled without calling 999, checking Ms Grice's vital signs, or telling his family about the discovery. Instead Lane went off to buy lottery tickets, despite someone having attempted a fire near the deceased woman's room.
The girl's body according to metro was found later that morning by Mr Cooke's dad, Ian, face-down on the bed in the smoke-filled room, after colleagues reported that she had failed to turn up for work.
During questioning, Lane admitted hiding his trainers, which had blood on them, after he heard police sirens, and that he had lied to police in interviews. 
Lied because …?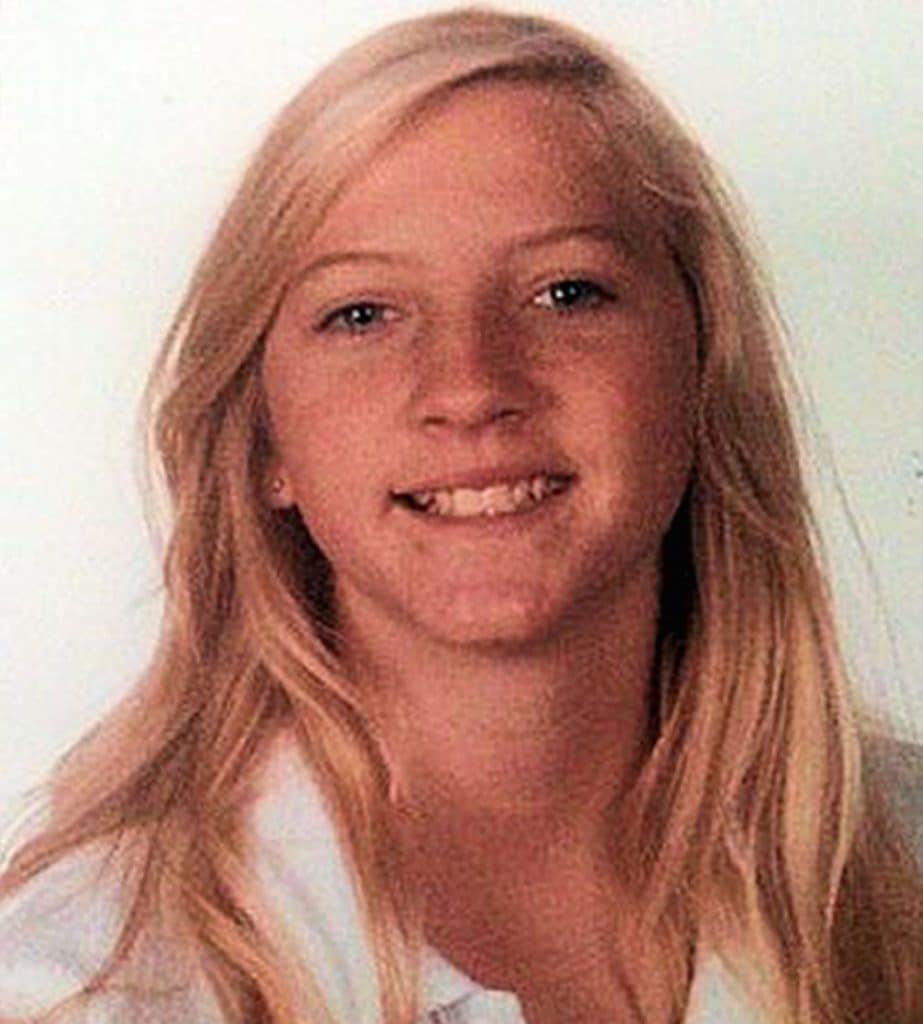 Of note, giving evidence, Lane's friend Natalie Fines said she'd bumped into Lane during an evening out with her parents on Saturday, 20 August, just five days before the girl's murder.
Told Fines: 'He told me she'd dumped him and gone back to her ex. He wasn't very happy about it, he told me he was depressed.
'As we were all leaving and hugging goodbye, he whispered in my ear 'she'll pay for what she's done'.
In the interim, the police handling of Shana Grice's complaint has been referred to watchdog, the independent police complaints commission (IPCC), and the inquiry is ongoing.
Lane denies murder and the trial continues.