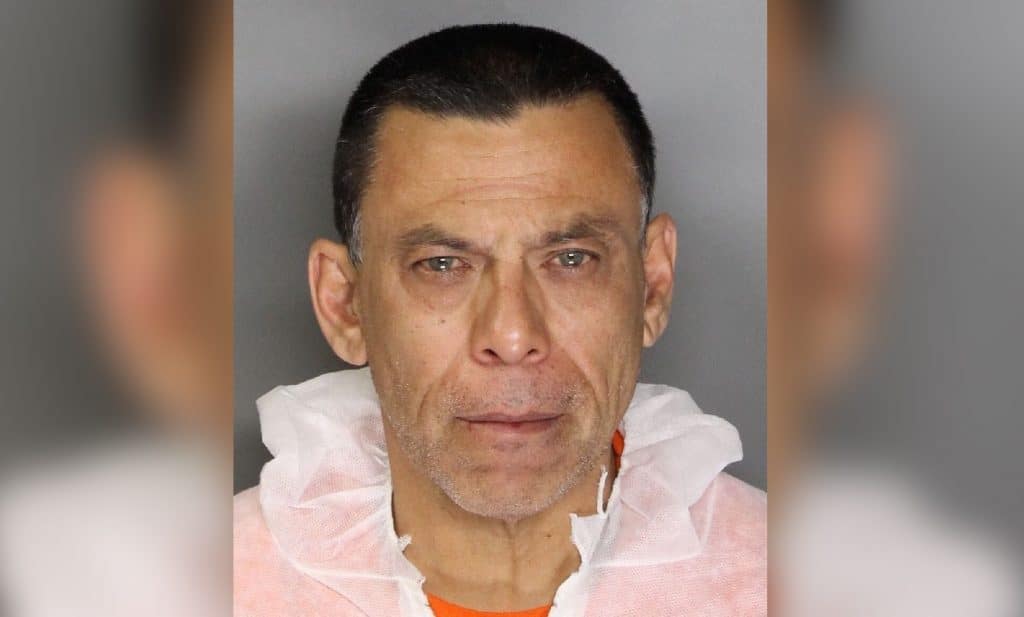 Salvador Vasquez Oliva is arrested in connection to the Sacramento quadruple homicide, allegedly murdering his estranged wife, their two children & a niece.
Salvador Vasquez Oliva a 56 year old South Land Park, California man has been arrested in connection to the Sacramento quadruple homicide which saw authorities unearthing the grim discovery of four murdered individuals.
Killed at the home were two adults and two children.
The four victims were discovered Thursday morning after a relative reported that 'something might be wrong'.
Come Friday morning, Vasquez-Oliva would be booked into the Sacramento County Jail. 
Police did not immediately identify the victims, and have not yet determined a motive for the killings. They have also not said what relationship Vasquez-Oliva has, if any, to the victims.
Neighbor Rita Munoz told the Sacramento Bee that a couple with children ages 11 and 14 live in the house.
'How could you be capable of that,' neighbor Java Caldwell told Fox 40. 'What is your thought process to where if you're so angry with life why wouldn't you do something to yourself why take someone else's life.'
Authorities believe the murders aren't random. A person of interest was detained in San Francisco on Thursday, but it was not clear if Vasquez-Oliva is the same suspect.
The unidentified suspect, who was quickly singled out by investigators, was likely known by the victims, said Sacramento police spokesman Sgt. Bryce Heinlein.
That said a report via KCRA told of Vasquez-Oliva being arrested 100 miles from the crime scene in San Francisco, with the media outlet saying one of the victims was the man's estranged wife, Vasquez-Oliva, the two juveniles the couple's children and the fourth person a niece.
A relative told via NBC that the wife was going through a 'very difficult divorce'.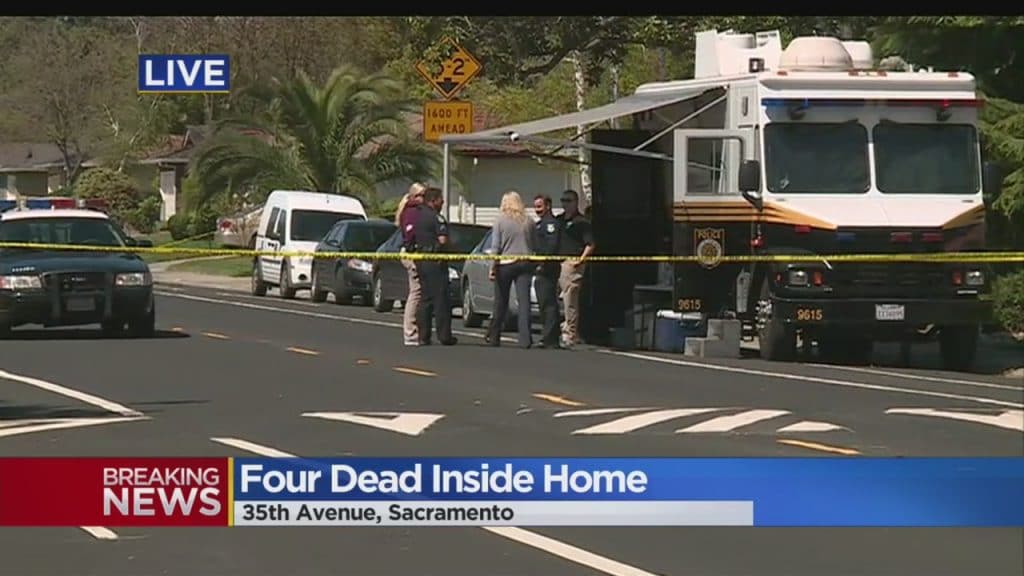 It was unclear when the victims were killed, Heinlein said. Police also weren't saying how they were killed.
There were no reports of shots fired or other problems at the home until the relative called police to report concern, Heinlein said.
The single-story home has a basketball hoop in a driveway that police blocked off with yellow crime scene tape. It's not clear when the four victims were killed.
'We don't know the identities yet of the victims but certainly our heart goes out to the victims and their families and to the schools because this involved a couple of kids as well,' Mayor Darrell Steinberg told Fox 40. 'And as a city we stand ready to embrace the families and the communities in any way we can to help. It's just horrible.'