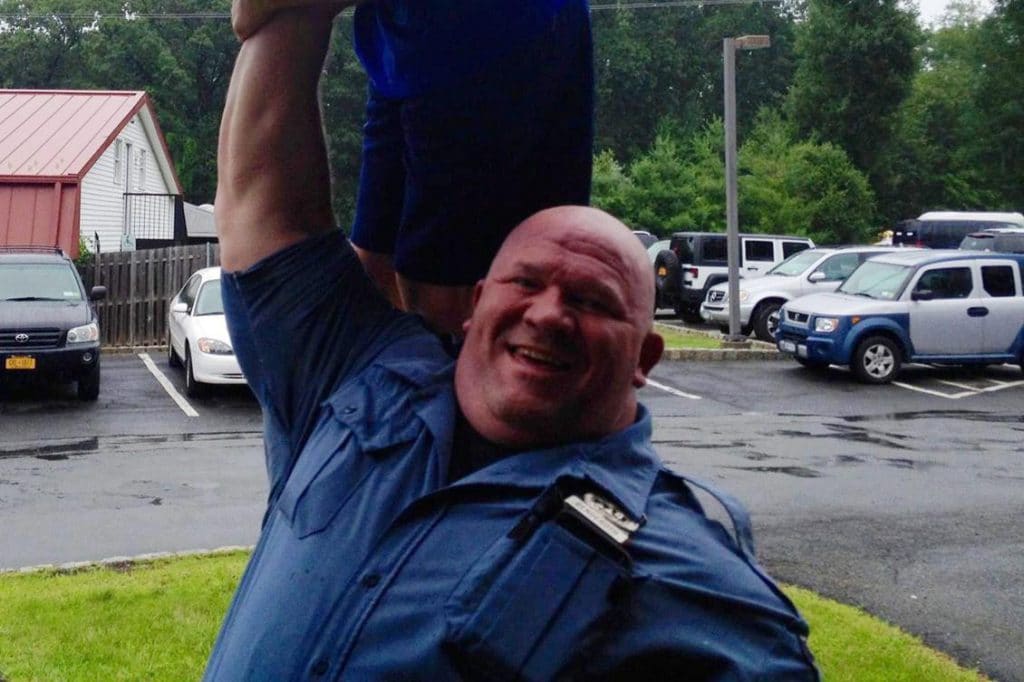 Gerard Benderoth a former NYPD police officer also known as White Rhino kills self in traffic after being approached by the FBI in quadruple homicide case. 
Gerard Benderoth a former NYPD police officer turned bodybuilder has fatally shot himself as FBI agents and state police pulled the man over in connection to the murders of four individuals.
A report via the  North Rockland Daily Voice told of the 48 year old ex cop shooting himself in the head Wednesday morning circa 8.20 as investigators approached Benderoth as he was making his way in his vehicle along Rosman Road in Haverstraw, Rockland County.
The shooting came as the former cop who'd served with the NYPD and Haverstraw police force was being investigated for his ties to Nicholas Tartaglione — an ex-Briarcliff manor cop accused of executing and burying four men after a cocaine deal went bad last April. 
A report via the nypost told of officers having tried earlier Wednesday morning to 'grab' Benderoth at his ranch home in Stony Point in Rockland County, where he lived with his wife, Amy, and their four children, only to find the man had already left.
During a 2012 youtube video, the 360 pound competitive weightlifter who also went by the nickname, White Rhino, said that he was inspired after seeing 'Conan the Barbarian' at age 13.
Told the aspiring strongman: 'I walked out of that theater, my eyes wide open. My jaw hit the floor,'
'My buddy said that movie sucked. I said it was the single, most greatest moment in my life … I didn't know what I wanted to do at that moment. All I knew is that I wanted to be big.'
Benderoth had vied for years to try to win the title 'World's Strongest Man.' Before crowds of up to 20,000, Benderoth had done everything from carrying 450-pound stones to deadlifting 825-pound cars.
He went professional in 2004 and at one point was ranked 10th in the country in the 'strong man' world.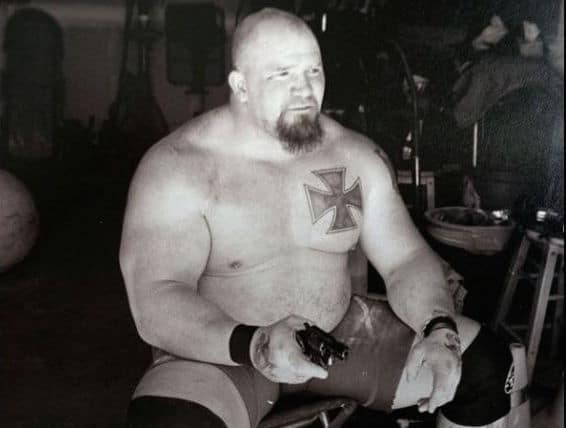 Responding to White Rhino's suicide, FBI spokesman, Adrienne Senatore confirmed the shooting and traffic stop took place, but didn't refer to Benderoth by name.
'While conducting a law enforcement vehicle stop this morning, FBI Agents and task force officers approached a man who was the only occupant of a stopped vehicle,' the FBI said in a written statement. 'During the approach, the man drew a handgun and shot himself. He died of the self-inflicted wound.'
Sources said  Benderoth was being investigated in connection with Tartaglione — who's accused of killing Martin Luna, 41; Urbano Santiago, 32; Miguel Luna, 25, and Hector Gutierrez, 43, as part of his involvement in a drug conspiracy.
Tartaglione is alleged to have killed the men at an Orange County bar called the Likquid Lounge after a 5-kilo drug deal went bad, then buried the men on the grounds of his Otisville home.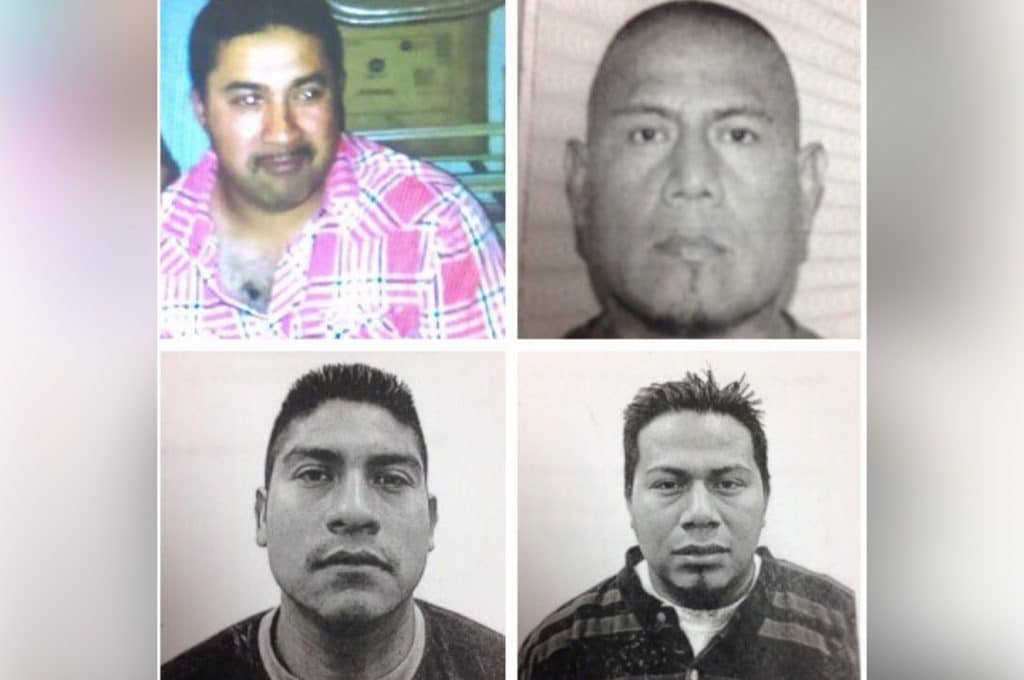 Of note, Tartaglione's lawyer, Bruce Barket, said he had heard Benderoth's name, but didn't know specifics about him or the suicide.
Reflected the lawyer: 'I can't imagine what was weighing on his mind that led him to do that'. 
A GoFundMe account has been established for the Benderoth family.