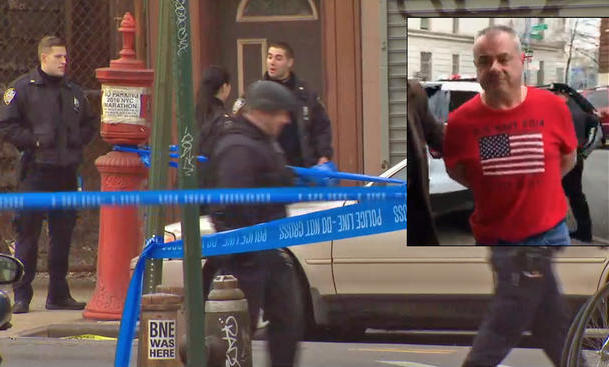 Gene Barrett a retired NYPD police officer is arrested after shooting his Greenpoint, Brooklyn landlord. Known to have anger issues. 
Gene Barrett a retired NYPD police officer has been taken into custody after shooting his Greenpoint, Brooklyn, landlord.
While the name of the landlord has yet to be publicly released, reports tell of the 45 year old targeted man being in critical condition after being rushed to Bellevue hospital where he remains on life support.
Responding emergency personnel found the victim lying on his back on the sidewalk, shot in the head at close range.
The 51 year old former cop allegedly gunned down the landlord Monday afternoon over a parking spot before barricading himself in a walk up building before giving himself up after a brief stand-off.
A report via the nypost told of the former Midtown North officer getting into an altercation with his landlord outside 185 Greenpoint Ave near McGuinness Boulevard circa 2.30 pm before firing off at the landlord. 
From there, Barrett made his way inside 183 Greenpoint Ave. where he sought refuge.
Cops soon cordoned off the area, with snipers mobilized on rooftops, with the former cop/tenant being taken into custody circa 3:30 p.m.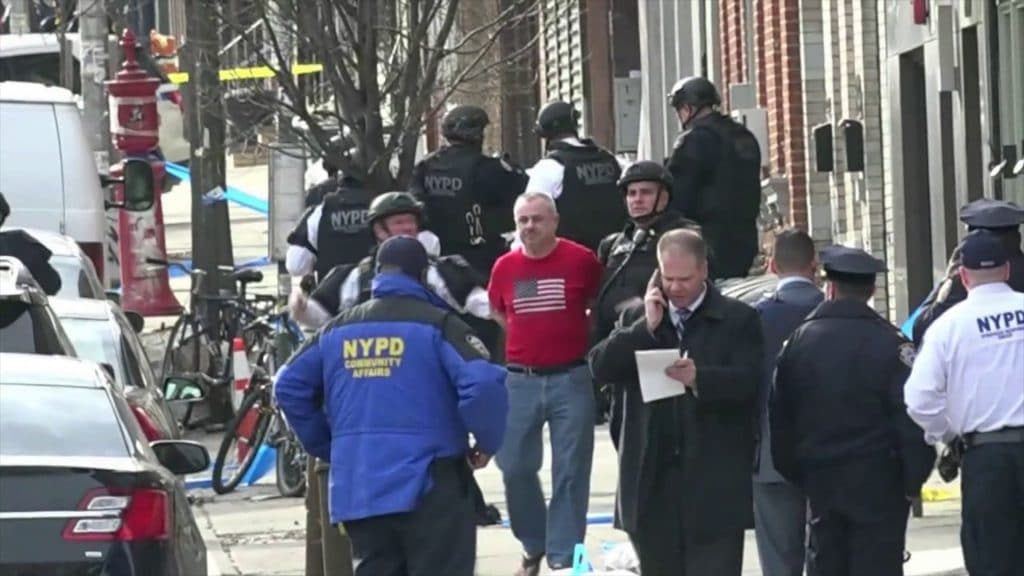 Police sources via the nydailynews told of Barrett having a history of a short temper and being known to get into fights with residents over parking, with the former cop having gone as far as hanging signs outside urging drivers to stay away.
That said, police have yet to confirm whether a dispute over parking space led to Barrett shooting the landlord.
Told a neighbor: 'He is an ex-cop,'
'He was always moody. He had real anger issues.'
The former NYPD cop, who retired in 2008 with a disability pension, is refusing to talk to police, sources said. Other reports say the retired cop left the force in 2002.
A report via nbcnewyork has since told of two guns being recovered.
Well this isn't something you see in greenpoint every day pic.twitter.com/ug59d9cUhr

— Zoe Camp (@jzcamp) March 6, 2017