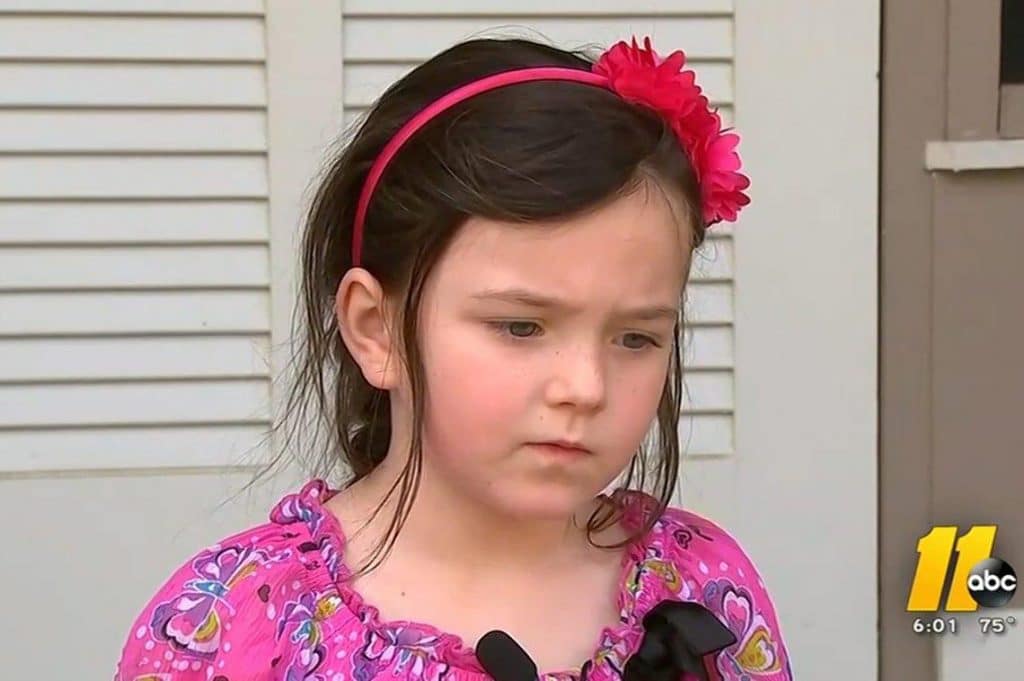 5 year old North Carolina kindergarten girl suspended playing with stick that looked like gun. Has one school gone too far? Defining childhood innocence. 
A 5 year old North Carolina girl, Caitlin Miller has been suspended from kindergarten after school authorities said the stick that she was playing with resembled that of a gun.
Notice of the girl's suspension came when the toddler's mother, Brandy Miller received a letter from school informing her that Caitlin as punishment was being suspended for one day.
In the note Hoke County School stated that Caitlin could not return to school until Tuesday, March 28, because she turned a stick into a gun and threatened 'to shoot and kill other students.'
Miller told ABC 11 that Caitlin was playing a game called "King and Queens" on the playground with two of her friends when she saw the stick on the ground and used it as a prop.
The child said that one of her friend's was the queen, the other was the princess and she was the guard.
She innocently crafted a weapon to protect the queen, unaware of the consequences.
"One minute she's playing with her friends, and the next her teachers are dragging her to the principal's office," the girl's mom said. "She's confused. Nobody's explaining anything to her."
Which is to wonder what may mean one thing to an adult doesn't necessarily mean the same thing to a child. Which one imagines makes sense as children by definition are innocent and normally not steeped in the heavy innuendo and symbolism that certain actions may infer. Unless of course one believes, children are devoid of innocence?
Responding to Caitlyn's mom's outcry of her daughter's suspension, the school said that it had no intention of relenting, saying that the school does "not tolerate assaults, threats or harassment from any student."
Which is to ask the simple question; if a child uses a stick and pretends it to be a gun, a bomb, or knife are they necessarily fully cognizant of their actions and the suggestions that such actions infer?
While conceding that school shootings that have happened across the country (but from a five year old child …???) and appreciate's the school's concern of non aggression, the mother insists her Caitlyn was simply using her imagination while playing with friends.
Which is to also wonder has political correctness gone way one over a barrel of charred lambchops on the proverbial bbq grill ….?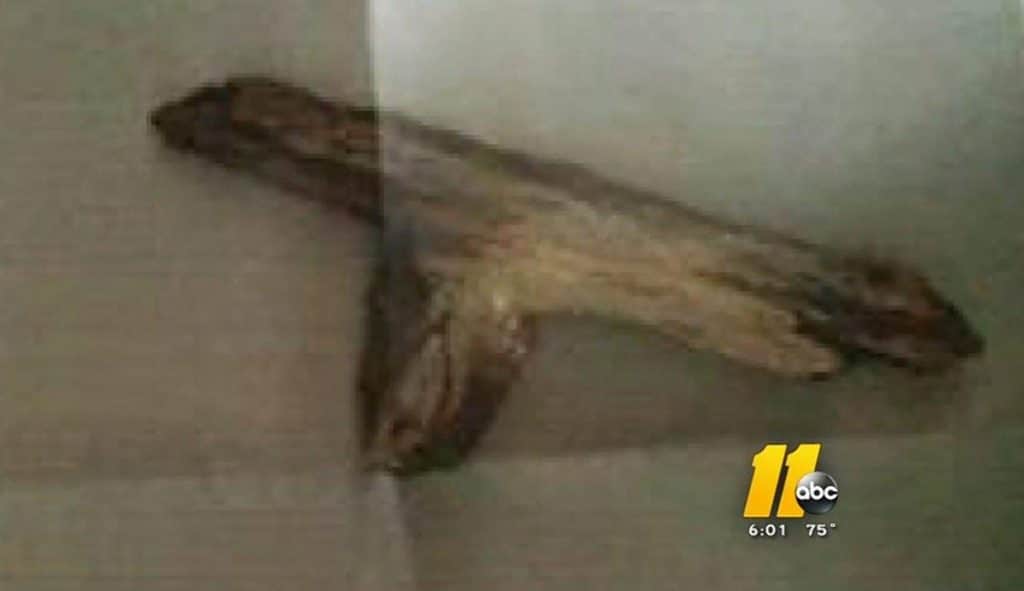 5 yr old Caitlin Miller returns home after her first day back from suspension over playing with stick that looked like a gun. #abc11 pic.twitter.com/DfzrY0zHEO

— Morgan Norwood (@MorganABC11) March 28, 2017