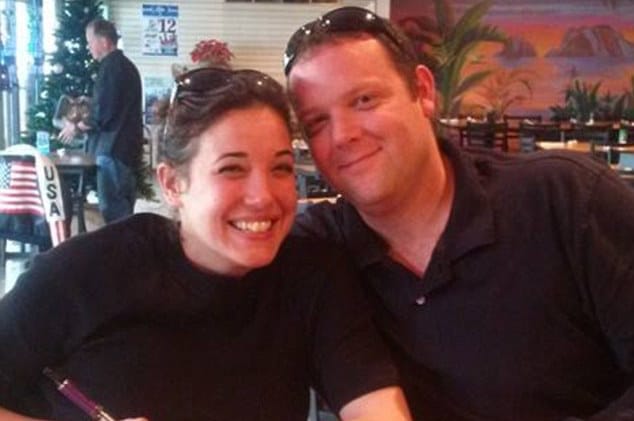 Brian Halye Spirit Airlines pilot and wife Courtney Halye overdose on heroin synthetic, fentanyl. How often was one airline captain flying under the influence of narcotics?
The bodies of a Spirit Airlines pilot captain and his wife have been found at their Centerville, Ohio home after the couple fatally overdosed on a heroin synthetic.
The couple's deaths come after having previously threatened to commit suicide.
Found unresponsive was Brian J Halye, 36, and his wife, 34-year-old Courtney A Halye. Montgomery County Coroner's Office Director Ken Betz said the couple likely died of an apparent fentanyl overdose, a synthetic derivative akin to heroin.
The couple's bodies were found by their children Thursday morning just before 8am reported NBC News.
Of note, Brian and Courtney Halye's deaths come after the wife's mother, Nancy Casey reached out to police in January 2016 after concern her daughter was abusing drugs and had threatened to harm herself.
Halye had been 'hooked on drugs' on and off for about seven years, Casey told police. 
Courtney Halye's former husband and father of her two children, Jacob Castor, died in August 2007 at age 27 from an accidental overdose, according to the Montgomery County Coroner's Office. 
The mother said her daughter was a Type 1 diabetic and being treated for depression and had been prescribed medication.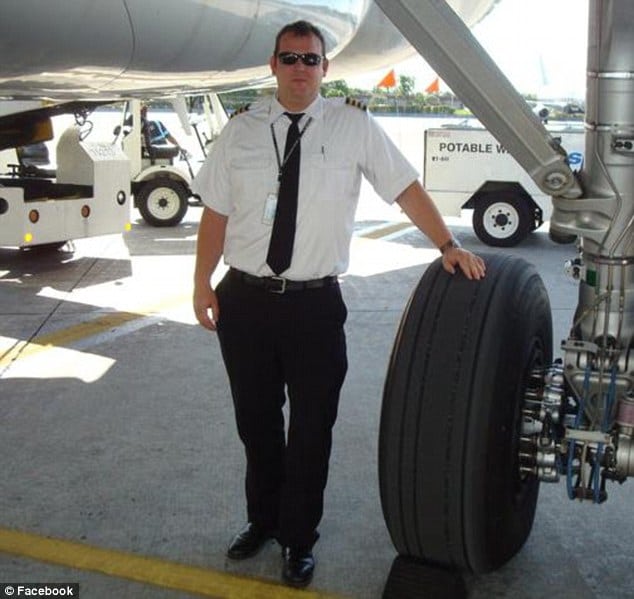 Also contacting police in January 2016 was husband, Brian Halye, who had called to report his wife missing.
He found Courtney Halye locked in their home, the Dayton Daily News reports. He worried she might use the two unloaded guns he kept inside so he forced entry. 
A police report noted when Halye got inside the house his wife was holding both guns.
He took them from her before police arrived. 
Police said she appeared either intoxicated or having a medical issue related to diabetes. She was taken to the hospital for treatment. 
Brian told police his wife was battling heroin and cocaine addiction 'for quite some time'. 
A previous episode saw Courtney Halye convicted of drug possession, but that charge that was later expunged in 2010, the Dayton Daily News reports.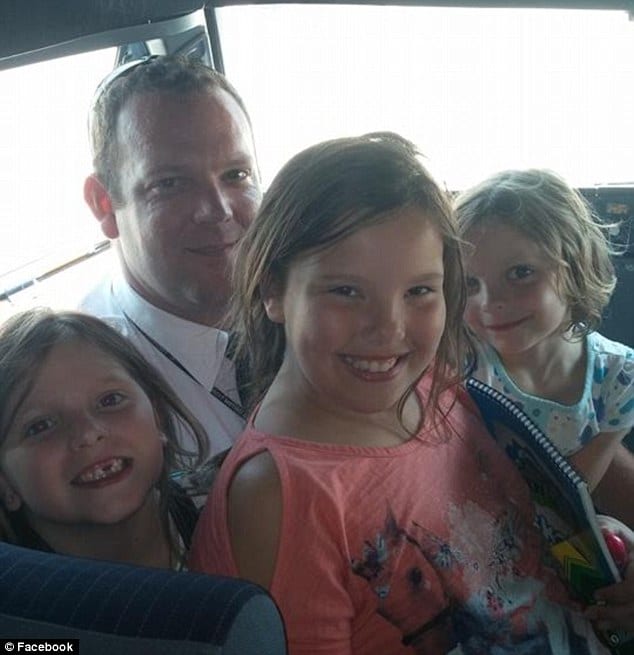 On Thursday, one of the Halye's four children living in the home, ages 13, 11, 10 and 9, found the couple unconscious on the floor of their upstairs bedroom and called 911.
Told the 13 year old son to the dispatcher: 'My two parents, I just woke up, and my parents are on the floor. My sister said they are not waking up.' 
The boy said his parents had been fine the night before. 
One of the three girls also called police, telling: 'My mom's on the floor and my stepdad … they're not waking up … we just woke up for school.' 
Brian Halye a nine year veteran pilot for Spirit Airlines last flew March 10 according to airline personnel.
Of question is if the husband had flown an aircraft on behalf of the airliner under the influence and what measures if any the airliner used to safeguard against critical employees abusing alcohol, medication or narcotics?
The airlines responding to questions said anyone who tests positive for drugs is immediately fired. Which is to wonder how often during the 9 years that Brian Halye flew for Spirit Airlines did the captain un-knowingly test positive …?