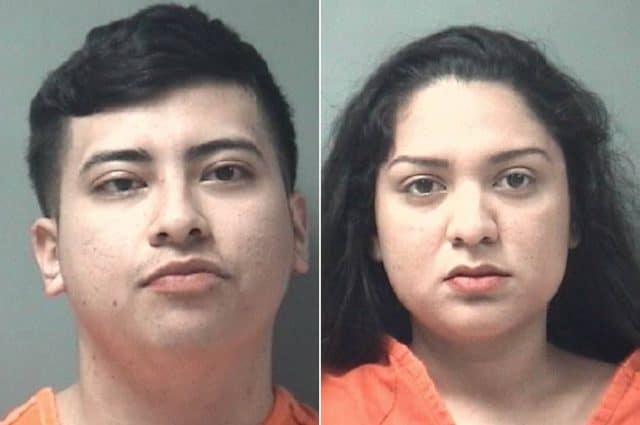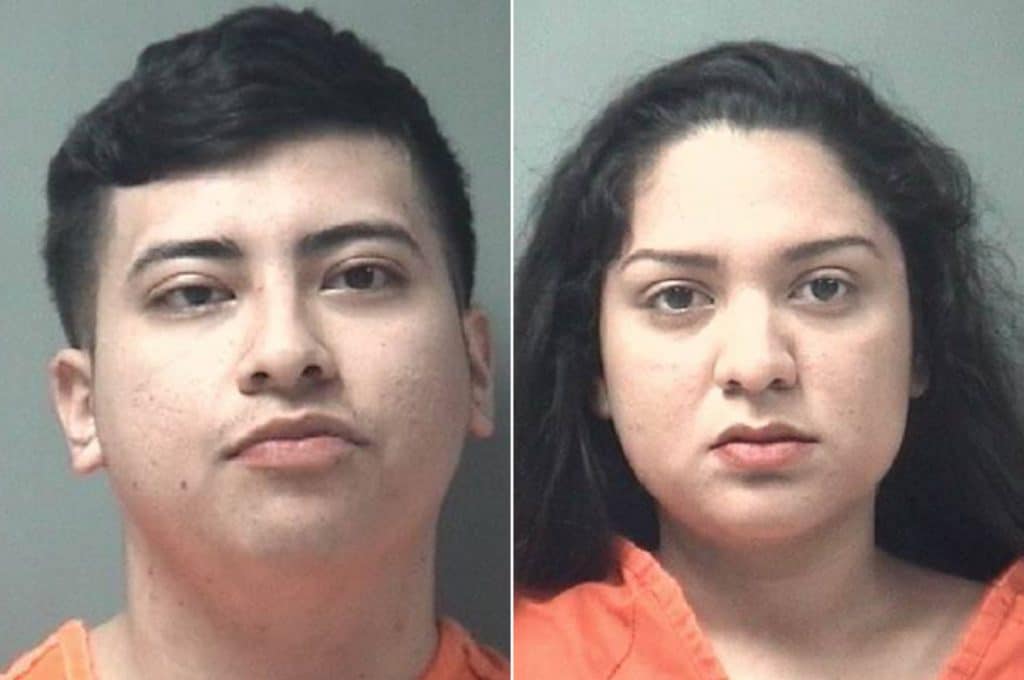 Andres Arturo Villagomez and Karinthya Sanchez Romero have been arrested in connection to the suicide death of Houston, Texas teen, Brandy Vela. 
The ex boyfriend of Brandy Vela and his new girlfriend have been arrested in connection to the suicide death of 18 year Houston, Texas girl in late November.
Arrested on Thursday were 21 year old man, Andres Arturo Villagomez and 22 year old woman, Karinthya Sanchez Romero reported people magazine.
The couple's arrest comes after the Texas City High School senior shot herself in front of her family after having endured months of unrelenting cyber bullying which had left Vela beyond her wits end.
Despite the family pleading with their daughter to put a gun down she had placed against her chest, the family were forced to watch in horror as the teen chose to pull the trigger.
Said the teen moments before pulling the trigger, 'I can't do this anymore,'
'I'm tired. I've come too far not to do it.'
Leading up to her suicide death, Vela's sister, Jacqueline Vela told via khou of other students having created 'fake dating profiles' of the high school senior. The sister's weight being a constant point of contention amongst fellow students.
In a December interview with people, the family said that the harassment started from fake Facebook accounts with Brandy's picture and cell phone number listed. On the accounts, her family said, the user posted offers for sex acts.
'They would say, 'I'm a slut and I'm a ho. Anybody hit me up,' Jackie Vela told the magazine. 'It also had her phone number, so she would get text messages and phone calls all the time. It kept her up at night.'
 Brandy Vela suicide: How cyberbullying led to Texas City senior killing herself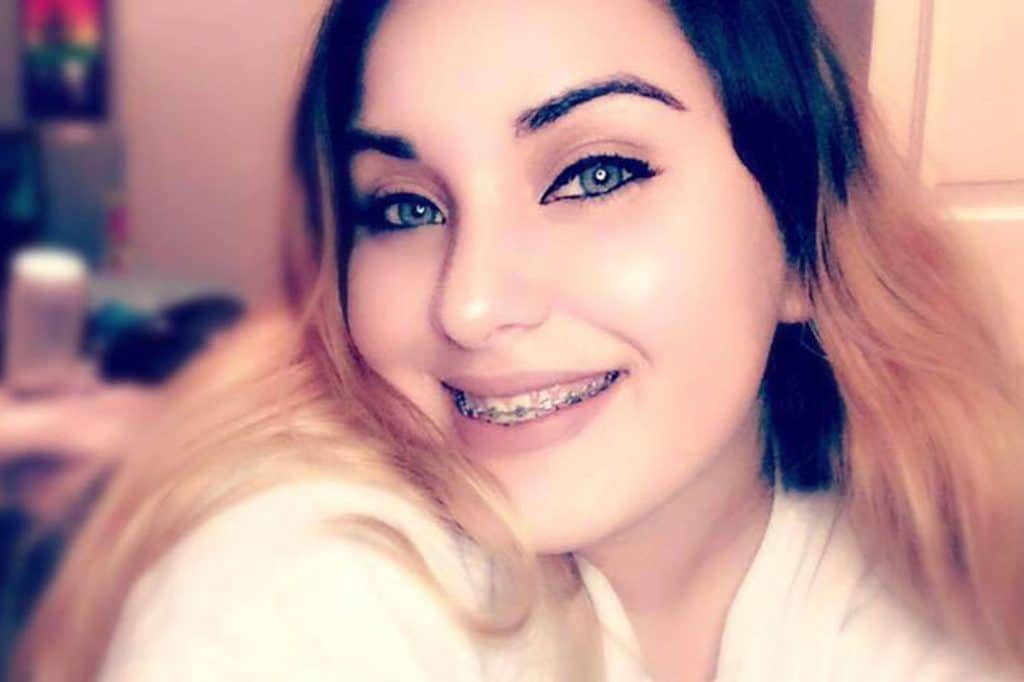 Gruesomely the bullying and taunting would continue even after Brandy's death, with fake online profiles proliferating, leading to the family suffering further ignominy and despair.
Upon their arrest, Brandy's ex boyfriend and his new girlfriend were charged with unlawful disclosure or promotion of intimate visual material, with Villagomez being held on a $2,500 bond and Romero charged with stalking and online impersonation with a total bond of $20,000.
'Detectives on this case worked tirelessly to identify two suspects that were behind the harassment,' the police department said in a statement.
Thursday's arrests, sister Jacqueline told PEOPLE, 'We found out this morning that the arrests had been made. We really hope that they get the maximum charge. We'll never get Brandy back, but this gives us some peace of mind. We're grateful.'
Yet to be necessarily understood is what led to Brandy Vela's ex and his new girlfriend spearheading an attack against the girl and what they had aspired to achieve….