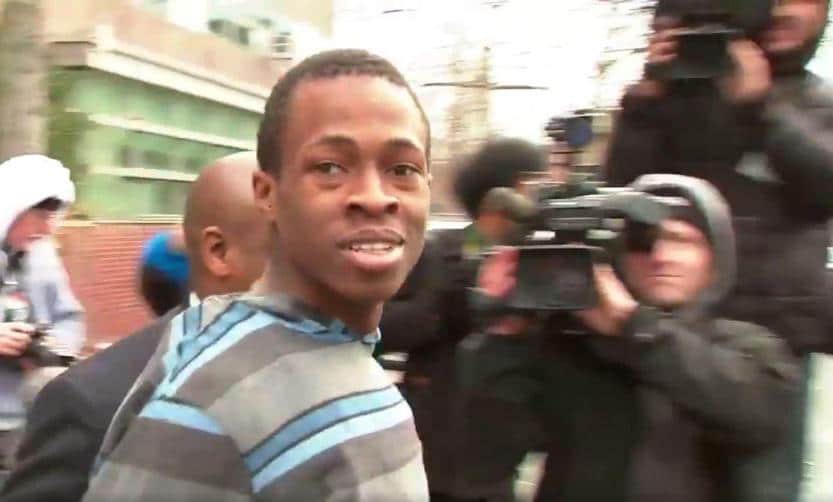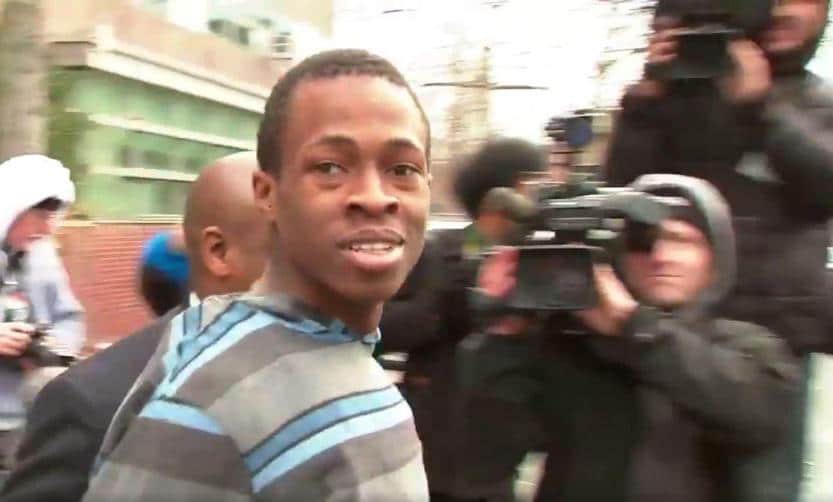 Theresa Forbes Chanel Lewis sister claims her brother is being framed for the murder of Queens jogger, Karina Vetrano because he is black. 
Theresa Forbes the 36 year old sister of accused Karina Vetrano killer, Chanel Lewis has said that her brother has been framed by cops for the Queens jogger murder because he is black.
Told the 36 year old sister to reporters on Monday: 'We're not killers, we're church people.'
'I think the cops framed him because he's a black person. They couldn't find anyone else to pin this on, so they pinned it on my brother.'
The woman's claims come after Forbes's half-brother, was charged Sunday with murdering the Queens jogger in August based on DNA evidence and two videotaped confessions.
Chanel Lewis: I strangled Karina Vetrano cause I hate women
Chanel Lewis i'd as Karina Vetrano murder suspect
Karina Vetrano photos: Who strangled missing Queens jogger to death?
Asked about the alleged forensic evidence against her sibling, Forbes said, 'The DNA lies sometimes. They wanted to get confirmation so they framed him for murder.'
Adding: 'My family, we are God-fearing people. The Bible tells us 'Do no kill'—we do not kill'.
Commenting on Lewis' videotaped confession, Forbes retorted, 'I think they coerced him into a confession. They tricked him,'
Adding: 'I'm sorry for [the victim's family's] loss, but they have the wrong person in custody.'
Referencing a sketch of her brother that had been disseminated by police, the sister said, 'Look at the sketch, that's not him'.
Adding: 'He's a skinny guy, she's a strong person. He could never kill a person like that.'
leaving home of #chanelLewis accused killer of #KarinaVetrano parting words https://t.co/vRsCjDmcDg pic.twitter.com/rwYdFZeNFN

— Todd Maisel (@ToddMaisel) February 6, 2017
I'm not convinced #ChanelLewis killed #KarinaVetrano.
This guy doesn't look like he could evade the police for 30sec much less 6months.

— LaMott Jackson (@lamottjackson) February 6, 2017
I don't think anybody, black or white, believe that kid killed that girl. I hope the cops ain't offering him up 2 shut them up #ChanelLewis

— Tony Lindsay (@lartist580) February 6, 2017
Do you all think #ChanelLewis is the one who killed #KarinaVetrano?

— F U T U R E ? (@CandaceHowze) February 6, 2017
Asked to comment about claims that Lewis had a problem with women, a problem which had led to the brother on more than one occasion threatening women before setting on Vetrano, Forbes insisted her brother, 'did not have any problem with women.'
Theresa Forbes continued to insist her brother was not a woman hater, with the half sister saying, 'He loves girls. He was very protective,' referring to the women in his life.
Continued Forbes, 'He has nieces, and he played with them'.
Nevertheless Forbes mentioned her brother wasn't 'ready' for a girlfriend while also saying Lewis never hung around Howard Beach.
The sister went on to say her brother's cited behavioral issues in high school consisted of 'regular stuff. He made regular problems.'
Of note, Theresa Forbes assertions mirrored that of other family members, including the suspected,  killer's father, retired school principal, Richard Lewis, 70.
Insisted the father, 'He's a humble kid. He's a very humble kid,' while also citing his son having received good grades at the development school for emotionally challenged children he'd attended.
Lewis's mother said he was innocent at her home in East New York, Brooklyn.
'He's not guilty. Tell them to go look for the real killer,' she said.
A next door neighbor, who would not give his name, said Lewis 'was slow' and 'stayed to himself.'