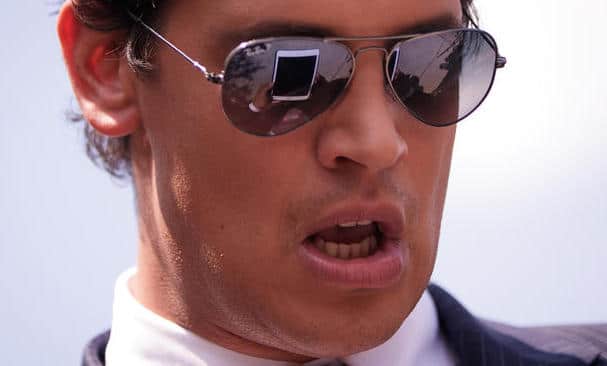 Milo Yiannopoulos resigns from Breitbart: Was the conservative provocateur taken down in a politically motivated witch hunt courtesy of the mainstream media?
Milo Yiannopoulos the firebrand alt right commentator has quit his post with Breitbart media after previous video comments appearing to endorse pedophilia led to calls for his head.
The provocateur's exit comes after a January 2016 'Drunken Peasants' podcast surfaced over the weekend which included Yiannopoulos making contentious remarks regarding older men and young male relationships that many thought crossed the line.
Come Monday afternoon, the commentator had been disinvited from a speaking engagement with the Conservative Political Action Conference (CPAC) where he stood to make a tidy speaking fee along with him losing his $250K 'Dangerous' book deal with publisher, Simon & Schuster.
But there was more to come, so fervent had condemnations from commentators on both the left wing and right wing ideological spectrum become, that the senior Breitbart tech editor soon found himself being implored to leave the media outlet that his presence had given meteoric rise.
During a Tuesday afternoon press conference, the outspoken social commentator said he was resigning his post with Breitbart effective immediately while also accusing the liberal saturated mainstream media of a political witch hunt against him.
Milo Yiannopoulos loses $250K book deal over pedophilia comments as calls to fire him loom
Bill Maher Milo Yiannopoulos shit-show: The art of the spectacle
Ethical? Milo Yiannopoulos UC Berkely cancellation leads to Donald Trump threatening canceling school funding
Free speech? Milo Yiannopoulos Berkeley protests lead to talk cancelled

Told Yiannopoulos in a statement: 'Breitbart News has stood by me when others caved. They have allowed me to carry conservative and libertarian ideas to communities that would have otherwise never have heard them,'
'They have been a significant factor in my success. I'm grateful for that freedom and for the friendships I forged there,'
'I would be wrong to allow my poor choice of words to detract from my colleagues' important reporting, so today I am resigning from Breitbart, effective immediately.'
But there was more to come, told the outgoing Breitbart editor: 'The whole consent thing is not as black and white as people try and paint it.'
'It was a politically motivated witch-hunt and they waited until the most damaging moment,' he said. 'They held the footage back because they don't care about victims and children.'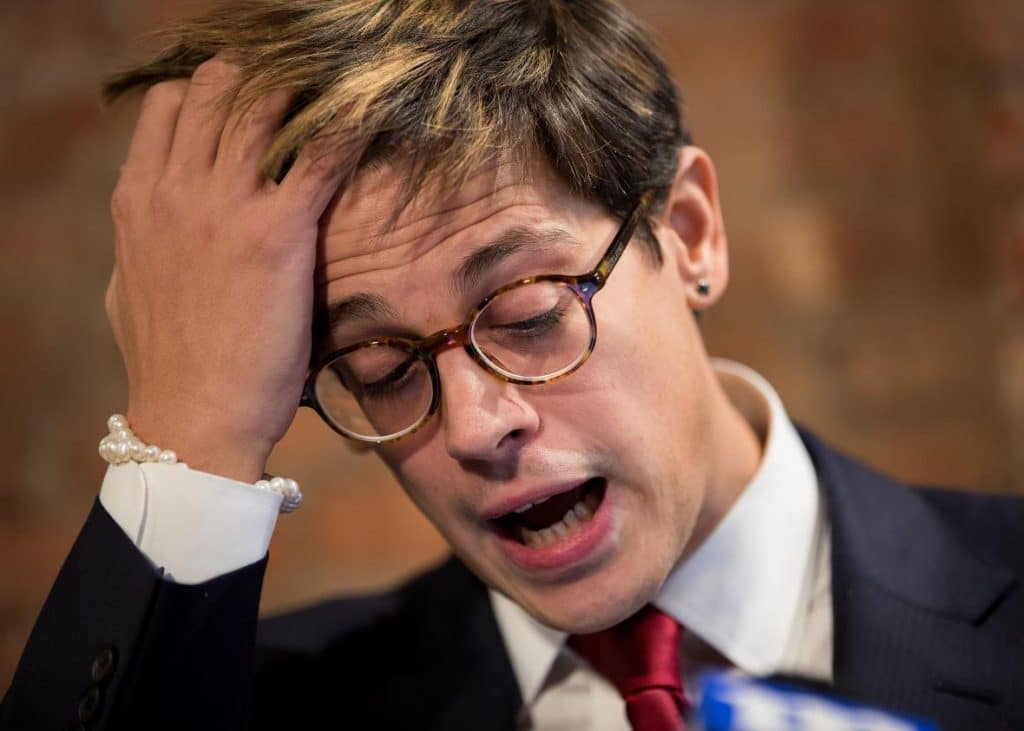 He went on to say that this was the first time he had apologized and unlikely would again – as well as saying he had exposed three pedophiles in his time as a journalist.
'I do not support child abuse,' he said. 'It's a disgusting crime of which I am a victim.'
He went on to rail against the media and the Left, claiming that the video of his comments had been deceptively edited.
'They have reported things about me which they know aren't true and f*** you for that,' he said to the assembled press.
The sentiments similarly echoed comments Breitbart editor-in-chief Alex Marlow said during aTuesday morning radio show.
While maintaining that Yiannopoulos' remarks apparently supporting pedophilia were 'absolutely indefensible,' Marlow hinted that even he was suspicious about how the comments came to light.
The editor in chief also told of the existence of the video in which Yiannopoulos made controversial comments were a 'total surprise to people in the Breitbart organization.'
Continuing his statements, Yiannopoulos said that he had exposed three pedophiles in his journalistic career, adding 'three more than most of my critics'.
'Most journalists have no sense of the country they are reporting on and I do,' he later added.
He also said he believed he has done more for the image of gay people in the 'flyover states' than any other gay rights charities, advocacy groups and publications in the last 30 years.'
'I don't think this has done any harm for my profile,' he said – announcing that he would be setting up his own website, and returning to speaking at campuses and commercial speaking events very soon.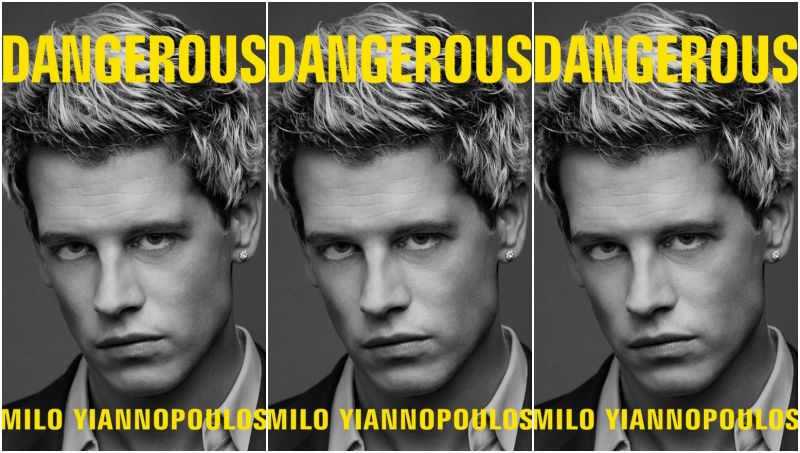 He added that his immigration status in the U.S. was not tied to a work visa for the publication. 
Yiannopoulos said that he has an 01-B visa – designated for aliens of 'extraordinary ability', which means that the current storm is unlikely to affect his presence in the country.
He now plans to open his own website and continue to shop for publishers for his Dangerous book which he believes will sell even more copies along with continuing paid speaking engagements.
Scrutiny of the media commentator continued to increase since arriving at the Breitbart media outlet in 2014, where the provocateur had espoused points of views and writings that had offended women, Muslims, blacks and gay people, along with denying white supremacy culminating in recent violent college protests against him.
While the right may have tacitly approved of his controversial views or dare not openly affirm them, and give him the moniker of the champion of free speech, the appearance of affirming child sex abuse was even too much for Milo to double over and sidestep as he had at last become the victim of his own dizzy ascent.