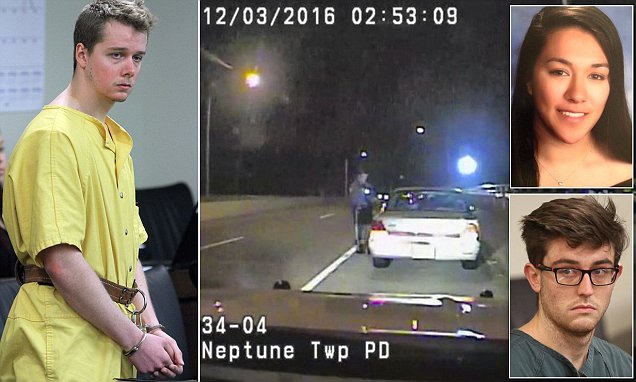 Liam McAtasney confesses to strangling Sarah Stern as prosecutors allege robbery as motive as the missing woman's body remains unfound. 
Liam McAtasney a 19 year old New Jersey teen has admitted to strangling 19 year old Neptune City teen girl, Sarah Stern and watching her die.
The admission told prosecutors in a Tuesday court room comes after the teen told a friend he strangled his victim with such force that he lifted her of the ground and watched as she died in her home.
Prosecutors said the teen watched the clock as Stern, a recent Neptune High School graduate and aspiring artist was dying. They say he described the killing to a friend, who secretly videotaped their meeting.
A judge ruled Tuesday that the 19-year-old McAtasney will remain jailed until his trial.
A report via the Asbury Park Press also told of McAtasney confessing to dumping Stern's body in the river with an accomplice, prosecutor Meghan Doyle said in court. 
The alleged accomplice, Preston Taylor, said that McAtasney contacted him before the slaying in December. All three lived in Neptune City and were friends, with Taylor even taking Stern to the junior prom.
Monmouth County Prosecutor's Office says Taylor confessed to dumping Sarah Stern's body after McAtasney strangled her. McAtasney called Taylor after he killed Stern and asked him to hide her body. 
Prosecutors allege Taylor hid the body behind bushes, with the two men later returning and putting her body in the front seat of her car. They then met at a bridge in Belmar and threw her body into the river. Stern's body has not yet been found.
Stern was last seen alive on Dec. 2.
McAtasney's lawyer Charles Moriarty said it was still possible that Stern was still alive. He said it is possible the suspects made up the story about what transpired.
Told the lawyer: 'Both boys seem to be talking about something that didn't happen,'
'They're talking about something that was scripted.'
Investigators say McAtasney had planned Stern's murder for six months. Taylor's lawyer John Perrone said his client tried to talk McAtasney out of killing Stern, but Doyle said investigators found no evidence of that.
Prosecutors say the girl's murder came after McAtasney having become of Stern withdrawing a large sum of money, reportedly in the thousands of dollars and went to her home, December 2nd.
At the time the girl who lived with her father was alone, with prosecutors alleging that McAtasney strangled his victim after having robbed her.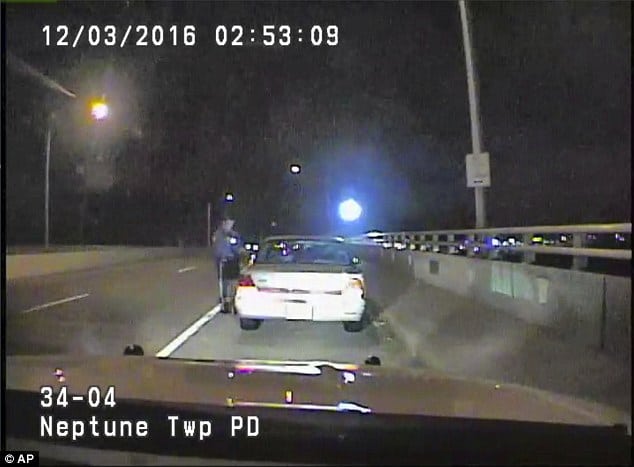 Since his arrest, Taylor, 19, has been charged with conspiracy, hindering apprehension and disposal of human remains. McAtasney is facing charges of first-degree murder, felony murder, conspiracy, hindering apprehension and disposal of human remains.
Of note both Taylor and McAtasney were among the nearly 100 people who volunteered to help search for Stern in the area surrounding the Shark River inlet after her car was found on the bridge in December.