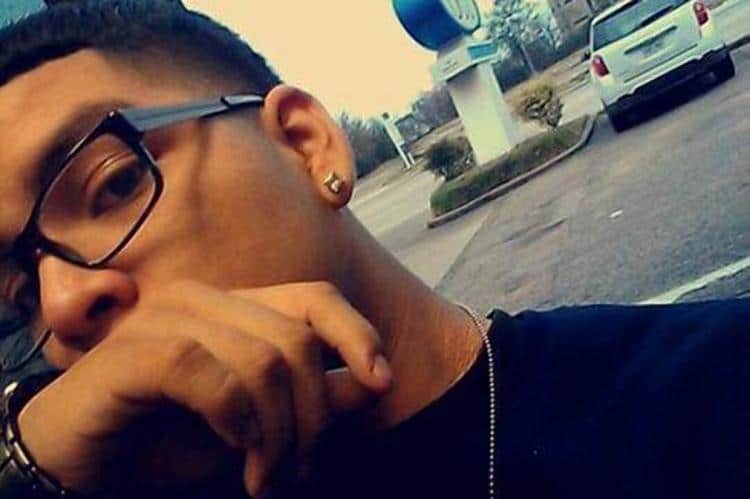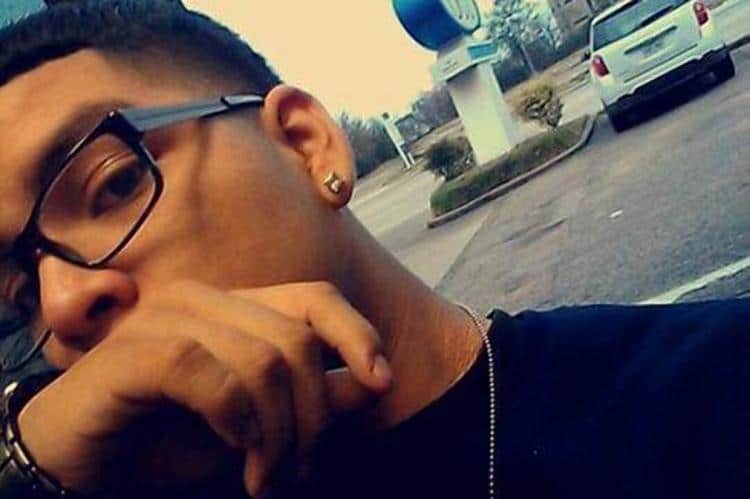 Javier Flores Houston Subway employee is shot dead after attempting to intercede robbers pointing a gun at his mother a fellow employee. 
Javier Flores an 18 year old Houston, Subway sandwich shop employee  has died after protecting his mother from armed bandits during a Wednesday night robbery.
Flores and his mother, also a store employee were the only people working at the franchise closing time when two assailants entered brandishing a gun at the woman. At the time both mother and son were the only individuals in the store.
Reflexively the high school junior attempted to push his mother out of the way as a suspect began to fire, only to be shot dead as he intervened.
The boy was pronounced dead at a nearby hospital.
A report via KHOU told of the two bandits leaving the venue empty handed. The suspects were described as being black and between the ages of 16 to 20 years old.
Told Houston Detective David Crowder: 'They're out here working and doing what they're supposed to be doing and then these two suspects came in and cut that short and certainly there was nothing in there that was worth the life of the 18 year old'.
Crowder said police hope Flores' mother can help them with information about the suspects, while adding it's "very hard for her to talk about this'.
HISD confirms victim is Javier Flores – an 11th grader at Chavez High School. Friends remember him. @KPRC2 pic.twitter.com/DgJK6z6w62

— KPRC Cathy Hernandez (@KPRC2Cathy) February 23, 2017
Following the shooting, fellow 11th grader at Chavez High School and classmate told reporters that Flores had only been working at the Subway outlet for five months.
Reiterated the best friend, Helizander Rodriguez: 'He had my back. He had his friends' back, his family's back, like always. He had someone's back if you had his back'.
Adding: 'I was kind of heartbroken, and I kind of feel like shedding some tears because I have been knowing him for a while and how he took a bullet for his mom, I would call him my hero for doing that'.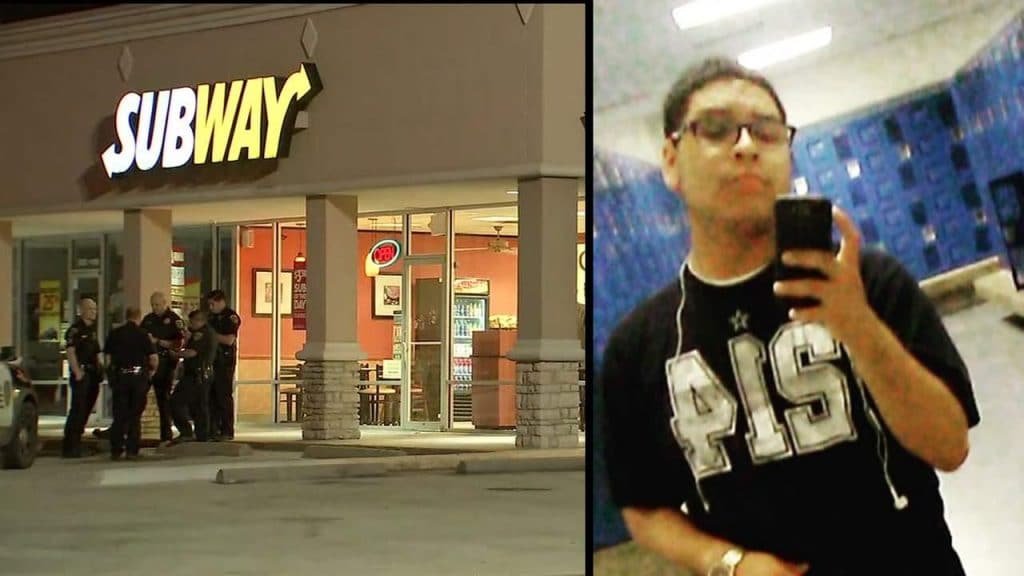 Of note, another Subway in Houston was robbed after the fatal shooting, with the description of the suspects matching that of the first crime.
Anyone with information should contact the Houston Police Department at (713) 308-3600 or Crime Stoppers at (713) 222-TIPS. A GoFundMe page is raising money for Javier's family.
Flowers placed at a Subway in SE #HOU where 18YO Javier Flores was killed protecting his mom from a pair of gunmen. More on #khou11 12pm pic.twitter.com/OQtiL5uCl4

— Melissa Correa (@MCorreaKHOU) February 23, 2017