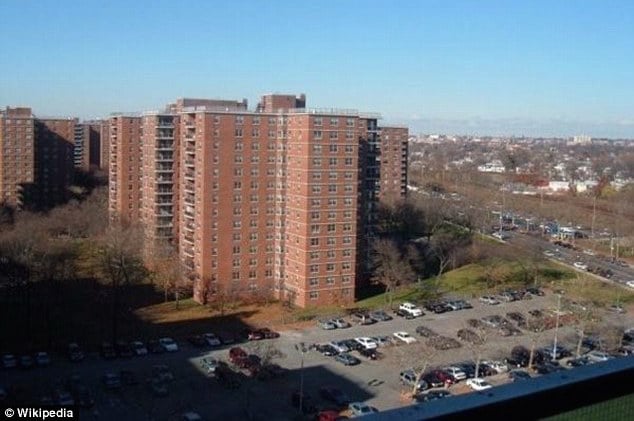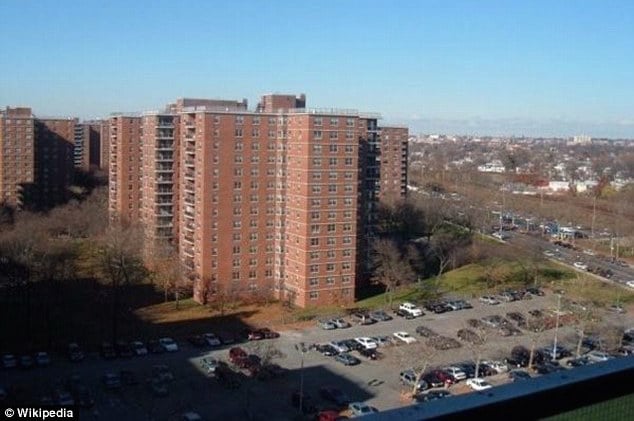 Brian Swearing jumps to his suicide death from Geraldine Butler's Queens 12th floor balcony: What led to a stranger leaping to his death?
Geraldine Butler a NYC woman is still grappling with the incident of a stranger knocking on her front door on Tuesday whereupon the man then jumped to his death from her 12th floor balcony.
According to the New York Post the 87 year old woman was alone at her Queens apartment come Valentines Day when she suddenly heard a knock on her door.
Not expecting anyone, the grandmother opened the door and found a young man whom she didn't recognize on the other side.
Asked the man impatiently: 'Do these apartments have balconies?'
'Do you have a balcony?'
The man insisted on coming in, pushing Butler to the side gently but firmly.
Added the woman: 'He said he wanted to see it'.
He rushed in through her living room, past all of the framed photos of her grandchildren, and ran out onto the balcony.
But when Butler, more curious than threatened, followed the stranger, she couldn't figure out where he'd gone. 
The balcony was empty, the stranger mysteriously disappeared. 
'D**n,' said the grandmother. 'What happened? Where did he go?'
She pondered the mystery.
'I was like, wow. I couldn't understand where he was.'
He knocked on a stranger's door then jumped from her balcony via @NYPost

— em (@EmilahP) February 16, 2017
Some moments later a home health aide who worked down the hall and knew Butler happened to knock on the door.
'I was telling her about this fella. And she said he knocked on her door, too,' said Butler.
The pair went out onto the balcony together to investigate the mystery.
It's when the two women looked down that they discovered what had become of the mystery man who had insisted on knowing if Geraldine had a balcony.
The man was on the ground below, face down, with a crowd beginning to gather around him.
Dead was Brian Swearing, 23, the mysterious jumper.
Swearing, who suffered from social anxiety and was on anxiety meds, lived elsewhere in Rochdale Village apartment complex, where Butler lives, cops said.
'He was probably just looking for somewhere to do it,' said Butler. 
'Something must have gone wrong in his life. I feel very bad for him and his family. I really do.' 
Adding: 'Naturally, I'm upset,'
'Because he was probably just looking for somewhere to do it.'
Of mystery is how the man came to arrive at Geraldine Butler's front door and what led to the man insisting on whether she had a balcony? Police have yet to say to what degree the medication the man was on contributed to him taking his own life?