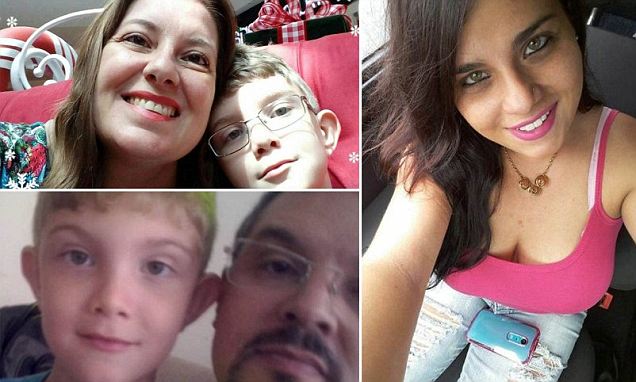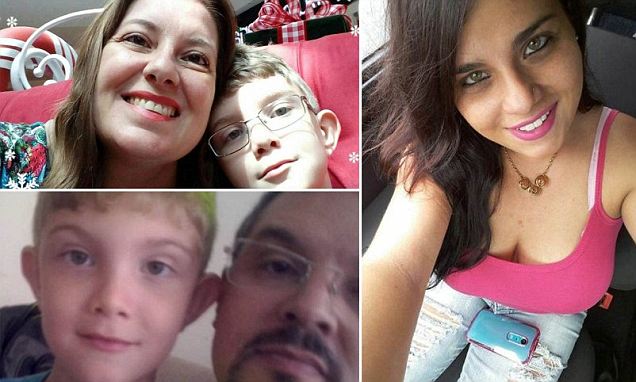 What led to Sidnei Araujo a Brazilian father going on a new year's eve shooting rampage that saw him kill his ex wife, son and 9 other family members?
46 year old Brazilian man, Sidnei Ramis de Araujo has been identified as the 'enraged' individual who stormed a new years house party only to shoot dead 11 members of a family, including his estranged wife, and their eight year old son before fatally shooting himself.
The shooting came after Sidnei Araujo jumped the wall of a property in Campinas, south east Brazil, moments just before midnight on 31st December, Saturday evening, where he then opened fire with a 9mm pistol.
Among the victims was the shooter's ex-wife Isamara Filier, 41, and their 8 year old son João Victor Filier de Araujo Filho. The mother's murder came amidst the woman being separated from her estranged husband.
Local reports described Araujo working as a science and technology laboratory technician in Campinas. 
Preliminary indications told police was Araujo being angry with the terms of the separation which gave his wife custody of their child.
Other identified victims, included new year's party guests, Rafael Filier, 33, the brother of Isamara. Family members, Liliane Ferreira Donato, 44, Alessandra Ferreira de Freitas, 40, Antonia Dalva Ferreira de Freitas, 62, Abadia das Graças Ferreira, 56, Paulo de Almeida, 61, Ana Lucia Ferreira, 52, Larissa Ferreira de Almeida, 24, Luzia Maia Ferreira, 85, Carolina Oliveira Batista, 26
Along with a total of 12 people killed, police told of three people being injured in the slaughter, with four persons at the family gathering un-injured.
Sao Paulo Special Tactical Operation Force (GATE) said the mother had initially managed escaped to a room at the back of the house with her son as the father broke in, firing gunshots.
Nevertheless, Araujo followed and broke down the door to the room shooting his ex-wife dead in front of their child.
Of disconcert, separation of the couple, was allegedly motivated by a suspicion that the father had 'sexually abused his own son.'
According to the son's teacher, the boy confessed that he did not like his father during a conversation about Father's Day. 'He said he did not like his father and that when he grew up he wanted to kill his father.'
Notice of the mayhem came as a guest at the new years eve party managed to escape the hail of bullets, fleeing to a bathroom where they called police.
Survivors, according to a police spokesman, said that just before midnight, the shooter jumped over a fence surrounding the house, bursting through a door and firing gunfire as he berated the mother of their eight year old for taking their son.
Yelled the father according to a witness, 'I'll kill you. You took my son.'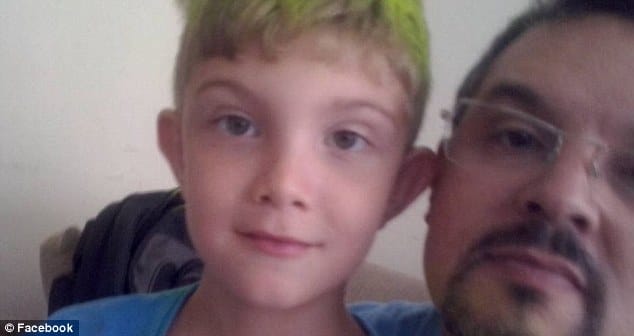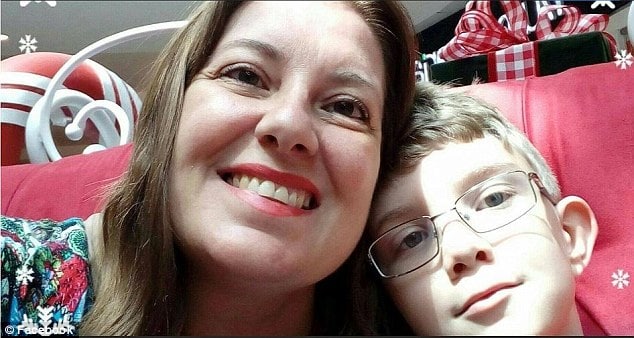 Of note, a report via the sun tells of the father leaving a recorded message on his mobile apologizing for his actions before crashing the family house party to carry out the murderous attack.
In a press release, police said that Sidnei Araujo may have possibly sought to take advantage of the commotion of New Year's Eve to disguise the shooting.
One neighbor said that he and his family heard shots, but had thought they might be fireworks until one of the wounded ran to their property, bleeding and pleading for help. 
At least one of those wounded escaped by running to a neighbor's house. Neighbor Christiano Machado said he heard the shots a little before midnight but assumed they were fireworks.
Told the man via G1 news: 'When we opened the gate to go into the street to see the fireworks, the celebrations, a wounded person came into our yard. He entered, asking for help.'
Told the shooter's father according to Brazilian press: 'He was shy and withdrawn.'
Adding, 'He was always like that. No one knew what he was going through.'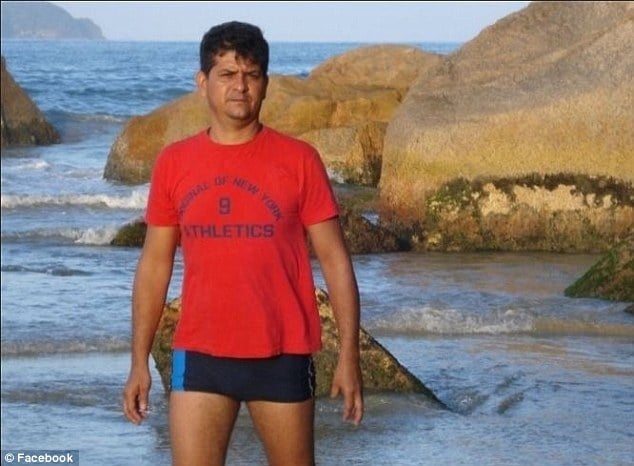 Despite high rates of crime and violence in Brazil, including significant problems with assaults against women, the attack alarmed Latin America's biggest country on a holiday associated with family gatherings.
Gun deaths are common in heists, holdups and in confrontations among police, drug gangs and other criminals in Brazil, nevertheless targeted mass shootings are rare notes a report via the dailymail.
Police said Araújo along with using a 9 mm pistol also carried two additional clips, extra ammunition, a knife and unspecified but unused explosives, including up to ten homemade bombs strapped to his body.
Investigators are analyzing the explosives in addition to a cell phone and audio recorder found in a car he parked outside the home to determine whether Araújo left any sort of message about his attack.
Before committing the crime, Sidnei wrote several letters revealing the plans to kill the family. The texts, one addressed to the son and the other, to a girlfriend, had been sent to friends before the crime and were obtained and divulged by the newspaper O Estado de S. Paulo. In one of the letters, he even wrote that he would 'take as many of the people of that family with me as possible.'
'I am not afraid to die or to be imprisoned, in fact I am already trapped in the anguish of injustice, in addition to what I imprison, I will have 3 full feeds, sunbathing, salary, I will not have to wake up early to go to work, Human rights pulling my bag, but I will not lose 5 months of my salary in taxes,' says part of the text.
Police said they did not yet know if Araújo had a history of violence, or whether he had been known to physically harm or threaten his former wife before the attack.
Campinas, an industrial and university city of over 1 million residents, is located about 100 kilometers (60 miles) northwest of the city of São Paulo, Brazil's biggest metropolis.