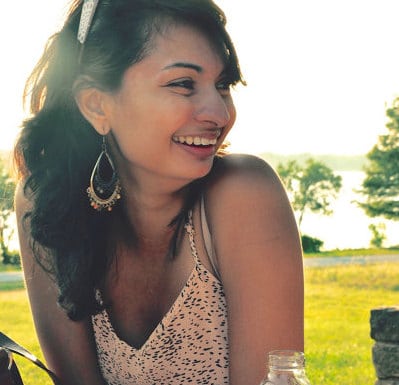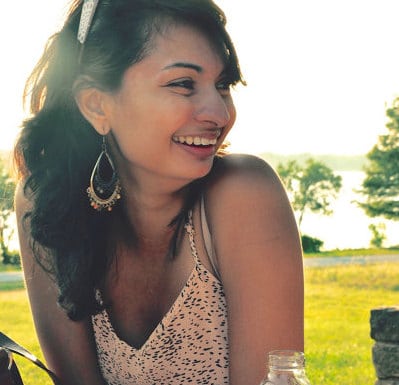 Payal Modi a Dallas high school art teacher has been suspended after posting a video of herself shooting a toy gun at a projected image of Donald Trump.
Payal Modi a Dallas, Texas high school art teacher has been suspended after posting a video on Instagram showing her shooting a projected image of President Donald Trump with a water gun during class.
As the video begins the the teacher is seen holding a toy gun in a firing position while screaming, 'Die' as a projected image of Donald Trump appears on the classroom wall.
From there Modi repeatedly screams, 'Die' as she fires off a volley of make believe rounds at the image.
According to the Dallas Morning News the woman who teaches at Adamson High School posted the video Friday to her Instagram account, with the caption, 'Watching the #inauguration in my classroom like…. #no #stop #denial #squirtgun #hypocrisy #powerless #saveusall #teachthembetter #atleastitsfriday.'
Perhaps aware that the video might have caused disconcert the teacher then set her account to private.
Too late.
Before the teacher was able to delete the post and change her settings, the video was downloaded and posted on youtube where it soon made the rounds.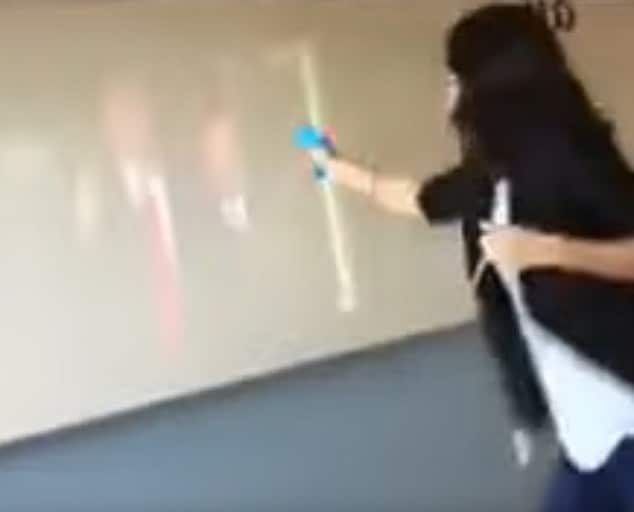 Reacting to the video, school administrators at Dallas Independent School District, come Thursday elected to place Modi on administrative leave reported WFAA.
Wrote one commentator on the web, 'She needs to be arrested and fired on the spot. And lose her teaching certification.'
Posted another,' These folks are somewhat unstable to be making videos of themselves doing this. Don't they know that their actions have consequences? This is a great image to be showing students.
One or two of them will believe it's okay to shoot someone you don't agree with, and it will be this 'teacher's' fault. I understand that some are put out by the results of the election, but really, keep it to yourself!
And then there was this comment as well, 'A Republican would have already been fired'.
While many rightly decried the teacher for setting a bad example in front of her pupils, some including this author wonder if the ensuing hysterical reaction against the woman was partisan and polemical and had it been an image of a ISIS terrorist on the chalkboard for example would have instead drawn merits of support.