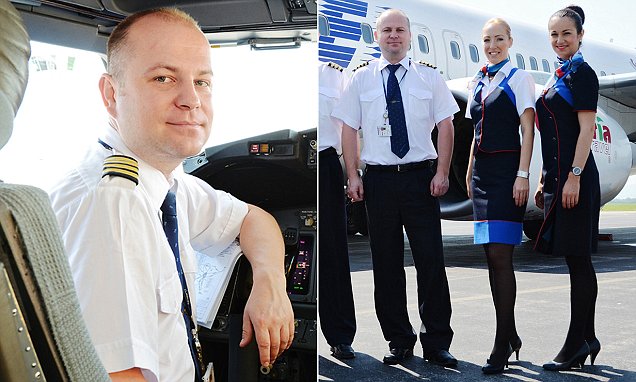 Miroslav Gronych drunk Sunwing pilot: How an airline captain attempted to fly a plane while three times over the legal alcohol limit.
Miroslav Grinch a 37 year old air pilot is due in court on Thursday after being found slumped over the cockpit, drunk and three times over the legal alcohol limit over the weekend.
The Slovokian national who is in Canada on a work visa faces sanctions after being removed from his Mexico bound Sunwing aircraft at Calgary airport on Saturday.
A report via the Calgary Herald tells of matters coming to the fore after the captain had boarded the plane with five other crew members and 99 passengers just after 7am.
Nevertheless 'alarmed' gate crew noting Gronych's 'bizarre behavior', led them to informing the the co-pilot.
Crew members eventually found Gronych slumped passed out over in the pilot's seat and called police. The captain was taken to the traffic office where he still displayed what authorities called an 'extreme level' of impairment about two hours later. 
Gronych, who resides in Saskatoon, had to surrender his passport and has been barred from flying in Canada, Global News reported.
The pilot had presumably been preparing for the pre-flight when his co-pilot found him, Staff Sergeant Paul Stacey said. Officers took Gronych into custody.
Told Stacey: 'He was showing signs of impairment, enough so that the gate crew were concerned and then they found him actually slumped over in the pilot's seat.'
Calgary Police Staff Sgt. Paul Stacey says Sunwing pilot removed from plane had more than three times the legal alcohol level in his system

— Shawn Logan (@ShawnLogan403) December 31, 2016
No plea entered in court by allegedly drunk pilot Miroslav Gronych; case adjourned til Jan. 25.

— bill kaufmann (@BillKaufmannjrn) January 5, 2017
The plane departed not long after Gronych was removed with another captain, heading for Cancun.
Responding to the fracas, the low cost Canadian carrier issued a statement, saying: 'We are very appreciative of our crew's diligence in handling this very unfortunate matter,'
'We are very apologetic for any upset that this has caused and would like to assure our customers that safety remains our utmost priority.'
A spokeswoman later told Global News: 'This is the first such incident that has occurred in our 11-year history as an airline.'
Gronych has been charged with having care and control of an aircraft while being impaired, and having care and control of an aircraft while over the legal blood-alcohol limit of 0.08.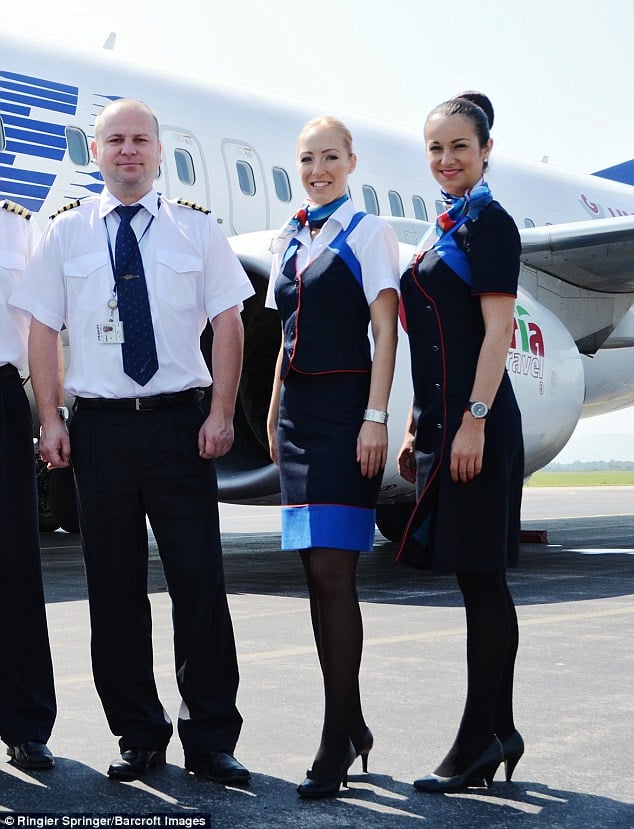 In the aftermath of the incident, Stacey re-assured travelers saying it was unlikely (define unlikely when your airpilot is coasting at 30 000 feet altitude impaired) that the aircraft could have taken off with a drunk pilot.
'It had all the potential for a disaster… but the likelihood of a pilot on a major airline like this actually being able to take off when they're impaired like that is pretty slim because there's a lot of checks and balances,' he said. 
Stacey noted Gronych may face further charges from Transport Canada.
'I fully expect that there will be additional charges,' he said.
Yet to be understood is how Miroslav Gronych ever believed himself fit to fly and why the man hadn't simply called in sick? Which is to wonder about the captain's attitude towards flying and the safety of fellow crew and passengers.
Others have since wondered why it took gate crew to notice the captain's impaired condition and not the airliner itself?
Transport Canada has since told it is reviewing the pilot's records and Sunwing Airlines' procedures and protocols.
Gronych was released over the weekend on $1,000 bail.