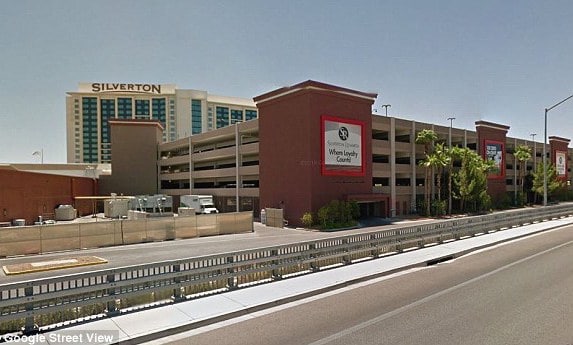 Glen and Emi Yamasaki joint suicide: Did financial debts lead to a well liked elderly couple choosing to end their lives? 
Glen and Emi Yamasaki, an elderly couple have died after jumping from a Las Vegas parking garage in a suspected 'joint suicide'.
A report via the dailymail tells of two witnesses seeing the pair, both aged 63, driving to the fifth and highest floor of the parking garage at the Silverton Casino Hotel on Wednesday night.
The Las Vegas Review-Journal cites police saying the couple allegedly jumping after reaching the top of the garage.
Told Metropolitan Police Department Leiutenant C.J Jenkins: 'They exited their vehicle, climbed onto the wall and jumped to the ground,'
The double suicide led to the casino being forced to shut parts of the garage.
The Silverton Hotel is about six miles south from the heart of the Las Vegas strip. 
Investigators told via the Las Vegas Review Journal that the elderly couple had a bout of recent financial difficulties.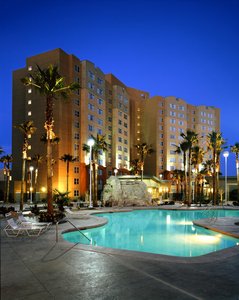 Clark County District Court records show that Discover Bank filed a complaint against Glen and Emi Yamasaki in April over their credit card debt. Records show that the parties reached a settlement in November, and a judgment for about $15,400 was entered against the couple Dec. 2.
The agreement, signed by Emi Yamasaki on Nov. 4, called for the couple to make monthly payments of $200.
Henderson Justice Court records show that their next-door neighbors, Gerald and Charlene Parker, sued the Yamasakis on Dec. 15 in small-claims court for $2,400.
The complaint claims the Yamasakis owe 'for annual payment of $3,000 due March 16, 2016 less $600 already paid.'
Court records contain the following details: 'Original note for $30,000 was made March 16, 2011 payable in 10 installments of $3,000 due March 16 annually with no interest starting 3/16/12. Four payments have been made.'
A court date in that case was scheduled for Feb. 28.
Of note, Count Clark records indicate the couple buying an 1,800-square-foot home home in January 2005 for about $415,000.
The area is understood to be surrounded by 'other nice homes.'
Information revealing how much the couple may have still owed on the home wasn't available.
Not clear is what led to the elderly couple amassing debts and what may have preempted them meeting their obligations.
Reacting to the couple's deaths, neighbors expressed shock, with one neighbor described the Yamasakis as friendly and cheerful. He said they once gave him a bag full of peaches from their tree, even though he rarely spoke to them.
Others said the Yamasakis always smiled, waved and said hello when they were heading out to the mailbox or walking their two small dogs.
Offered neighbor Jo Lepori: 'They just seemed like a very nice couple,'
'It's hard to believe they would commit suicide.'
She said she and her husband only knew the couple in passing.
Of note, authorities have yet to say what led to the couple choosing the Silverton Casino Hotel to jump from, as some wonder if Glen Yamasaki and Emi Yamasaki had incurred gambling losses and debts.