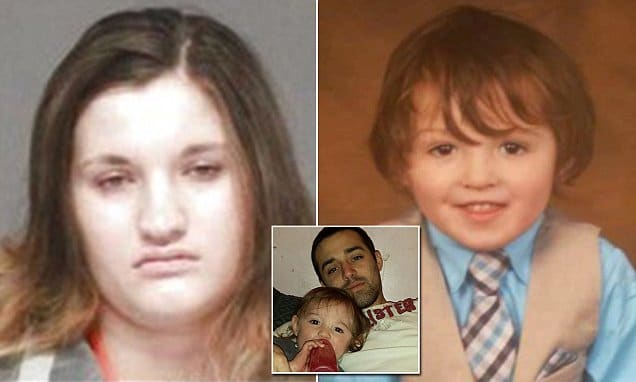 How Ellyah Elvidge a two year old boy died after attempting to exit his feces filled bedroom after being sequestrated by his mother, Patricia Giddings.
The mother of a two year old toddler baby and her boyfriend have been charged with criminal negligent homicide after the woman's baby son suffocated trying to escape a room littered with feces.
Arrested were 21 year old upstate New York woman, Patricia Giddings, and her 24 year old former live in boyfriend, Brandon Bushey notes a report via WCAX.
The pair's arrest only just month comes after the death of two year old boy, Ellyah Elvidge at the mother's AuSable Forks home on August 9, 2016.
According to investigators on the night of the toddler's death, Giddings and Bushey were watching TV in another room in their home at 2426 State Route 9N when the woman's son, got his head lodged in a hole cut into a four-foot-long piece of plywood.
The wooden plank had allegedly been nailed to the door frame as a makeshift baby gate to keep the toddler in his room.
WCAX.COM Local Vermont News, Weather and Sports-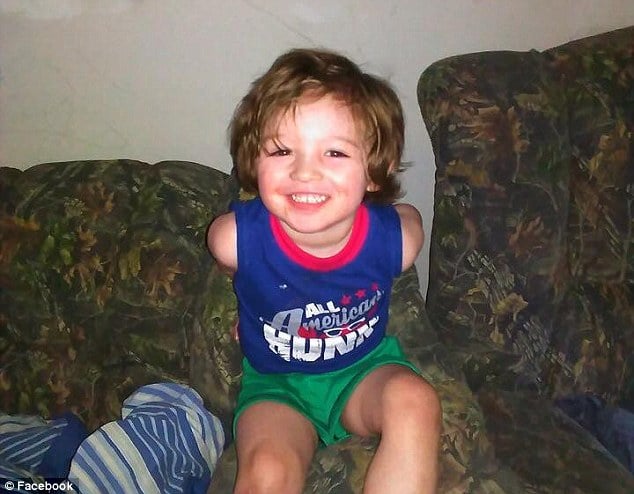 According to an arrest report, the bedroom where Ellyah was staying was filled with animal waste, dirty diapers and broken toys.
Prosecutors describing the enclosure a 'holding pen' said the conditions inside the child's living space were deplorable.
Upon discovering Ellyah lying unconscious in the room, Giddings and Bushey took him to a nearby hospital, where he was pronounced dead from asphyxiation.
During a court hearing last month, investigators testified that the child's mother admitted to them that she would keep her toddler son without supervision inside the filthy room for up to five hours at a time.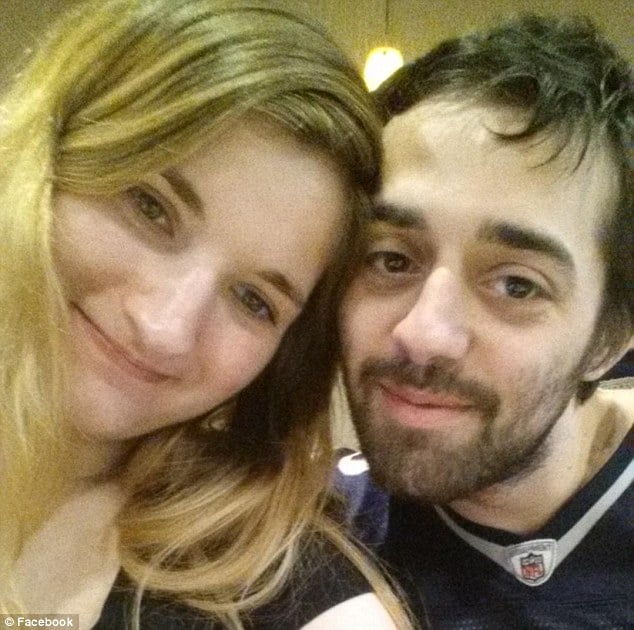 Ellyah's biological father, Joshua Elvidge, expressed dismay upon learning of his late son's unsafe living conditions. 
Told the man: 'It's very sickening, and I just wish she could look me in the eyes because what they described, in my eyes, is that he was living like a pig. Like an animal'.
To date it is yet to be necessarily understood what led to the boy's mother and her then boyfriend believing it was permissible to allow the toddler to live in such unsanitary conditions, while effectively 'caged' in in separate quarters.
Upon the boy dying, Giddings and Bushey broke up, with the man moving to New Jersey, where he was arrested on December 16 and later extradited back to New York, noted the Press Republican. 
Giddings, who is believed to have a younger child, was taken into custody three days before her ex-boyfriend. Both are being held at Clinton County Jail on $100,000 bond notes the dailymail.
Bushey is due back in court on January 21, while Giddings is set to appear before a judge on February 8. If convicted, the pair could face up to four years in prison.