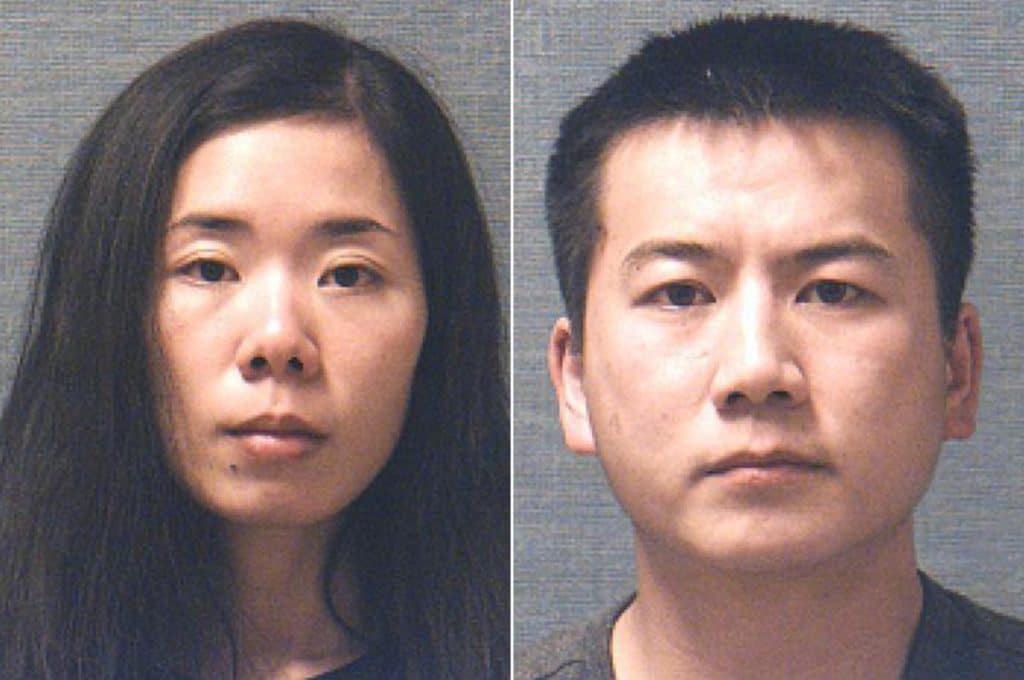 How Ashley Zhao a five year old Ohio toddler came to be beaten to death at the hands of her mother with the father helping the mother conceal the murder.
The parents of a five year old Ohio girl have been charged with her beating death a day after having reported their daughter missing.
Found hidden inside the family's restaurant was the body of toddler Ashley Zhao, with the girl's mother Mingming Chen, 29, charged with her murder.
The toddler's father, Liang Zhao, 34, faces complicity in the case.
The arrests of the parents come after Chen and Zhao reported their daughter missing Monday night, with the couple claiming she vanished from their family-owned restaurant, Ang's Asian Cuisine, in North Canton.
A report via WOIO tells of Ashley Zhao's parents telling investigators the girl having gone into the back of the restaurant round 5 p.m. for a nap, only to have 'vanished' when her mother went to check on her several hours later.
In turn investigators scoured the family diner only to come across the missing girl's body 'concealed' in the building, near the kitchen's freezer. Police have yet to elaborate on how Ashley's body had been hidden.
Police said Chen struck the child several times with her fist on Monday morning, and the injuries she sustained resulted in her death.
Having pummeled her daughter about the head with her fists, the Stark County Sheriff's Department told via ABC5 that the girl's mother leaving the area.
Subsequent to the beating, the girl's father returned to wash away green fluid coming from his daughter's mouth and had unsuccessfully tried to revive her when she stopped breathing.
Not necessarily clear is if the child and her siblings had been subjected to previous beatings and or whether child services had been informed of any prior cases of abuse?
In the aftermath of the parent's arrest, Chen and Zhao were jailed on Wednesday on a $5 million bond.