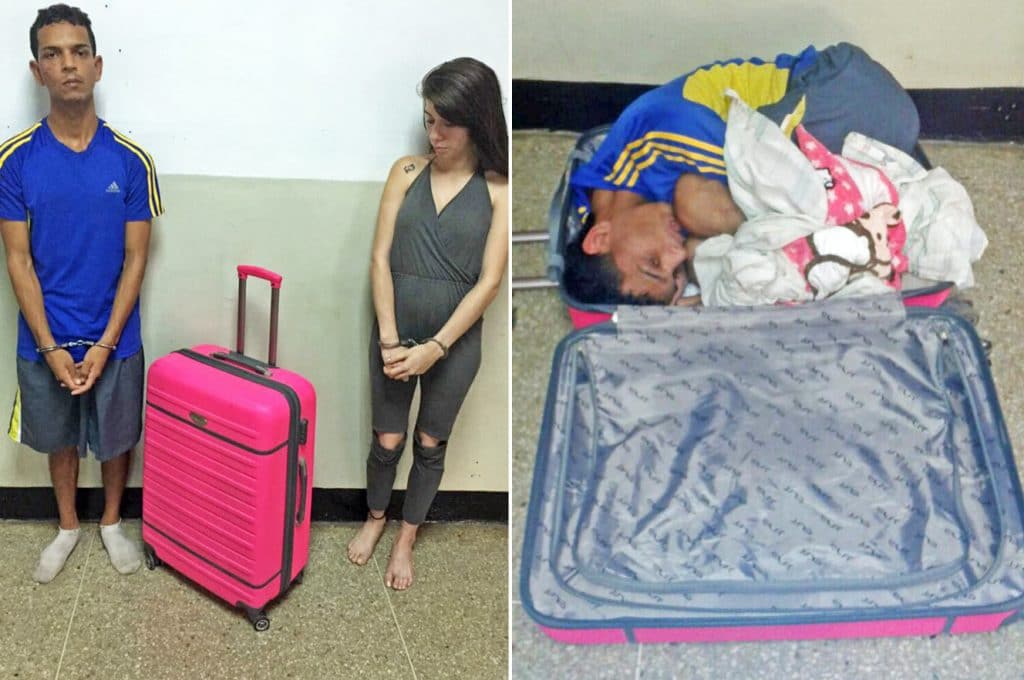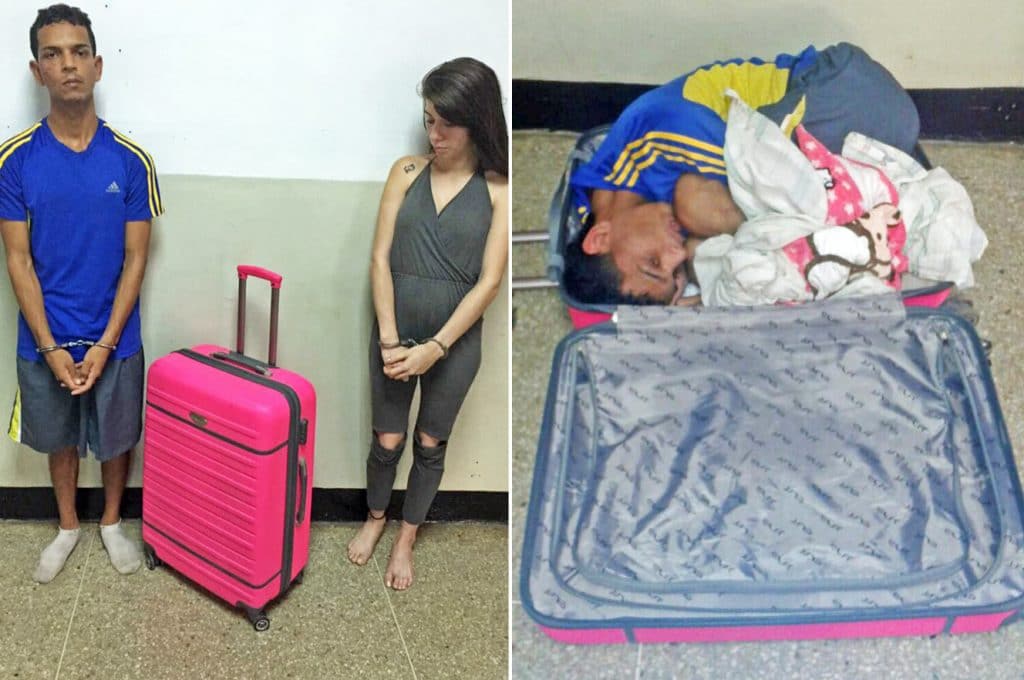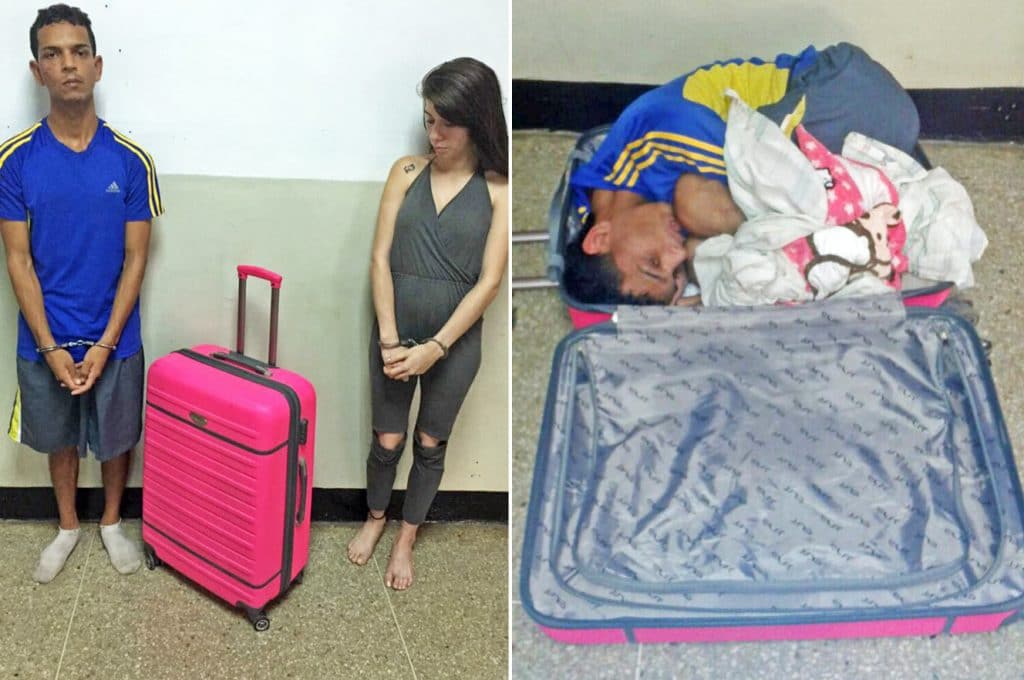 How Antonieta Robles Saouda, a Venezuealan woman tried breaking out her boyfriend, 

Ibrain 

José Antonio Anzoátegui out of jail. Only to fail.
Antonieta Robles Saouda a 25 year old love smitten woman has been arrested after trying to smuggle her boyfriend out of a Venezuelan jail.
The break out attempt came after the girlfriend visited her boyfriend, Ibrain José Antonio Anzoátegui, who was serving nine years and eight months at Puente Ayala prison in Anzoategui state for stealing a car.
At the time, Saouda had walked into the prison with her six year old daughter (the decoy) along with the a pink suitcase (who would think to check a pink suitcase, right?).
In Latin America, overnight stays by family members are quite common, so no one thought it was suspicious when Saouda arrived to the prison with a suitcase.
Things might have just worked out, except for one thing. Sauoda was suddenly struggling with the weight of the suitcase.
Suspicious, guards then forced the girlfriend to open the luggage.
Inside, they found the woman's lover bent in double and twisted with clothes around him.
Anzoátegui returned to his cell and his girlfriend, Ms Saouda, was detained and is expected to be charged.
The girl was put in the care of social services.