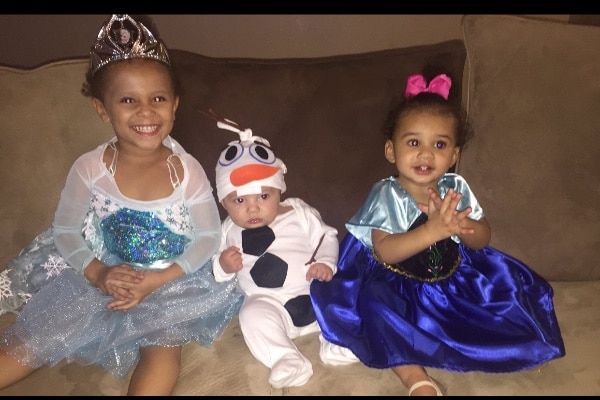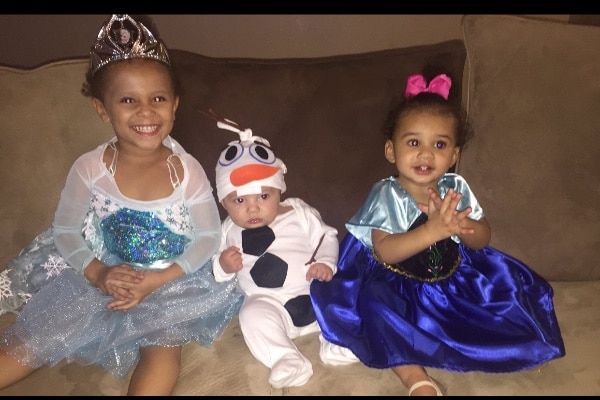 Allante Edwards assaults his girlfriend's three children, leading to the death of Jennifer Cangemi's one year old daughter, Olivia Cangemi. Why?
Allante Edwards a 19 year old Irving, Texas father has been charged with two counts of injury to a child after beating his girlfriend's one year old child to death.
Also injured were the two other children in the babysitter's care who also sustained injuries consistent with assault.
The incident notes Fox 4 Now happened on Wednesday after Edwards' girlfriend, Jennifer Cangemi asked her boyfriend to watch her three children, one of whom, a six month old boy was Edwards' biological son. 
At the time, the girlfriend was on work related assignment.
Notice of the assaults came after Allante Marquis Edwards called emergency services to the home on Rosebud Drive where Edwards reported 'someone unconscious'.
A report via wfaa told of one year old Olivia Cangemi being found unresponsive. The toddler suffered brain swelling, bruising on her forehead and chest, rib fractures and abdominal trauma. She was taken to the hospital and put on life support.
Come Sunday she was taken off life support after her injuries proved to be too egregious. 
Upon being taken off life support, Olivia became an organ donor.
Police: 1yr old Olivia Cangemi died of severe brain trauma,internal injuries. Mothers boyfrnd-19yr old Allante Edwards arrestd by @IrvingPD pic.twitter.com/xBHe0sqVvA

— Dionne Anglin (@DAnglinFox4) January 9, 2017
Olivia's six-month old brother, and three-year old sister were also injured from an apparent beating.
The boy had bite marks covering his cheek. Edwards tried to pass this off as typical roughhousing.
Asked about the marks on his son, Edwards is alleged to have responded 'because that is what you do to kids because they're so cute.'
Police said Edwards has a history of domestic abuse.
Police records showed Edwards had been the children's caregiver since January 2.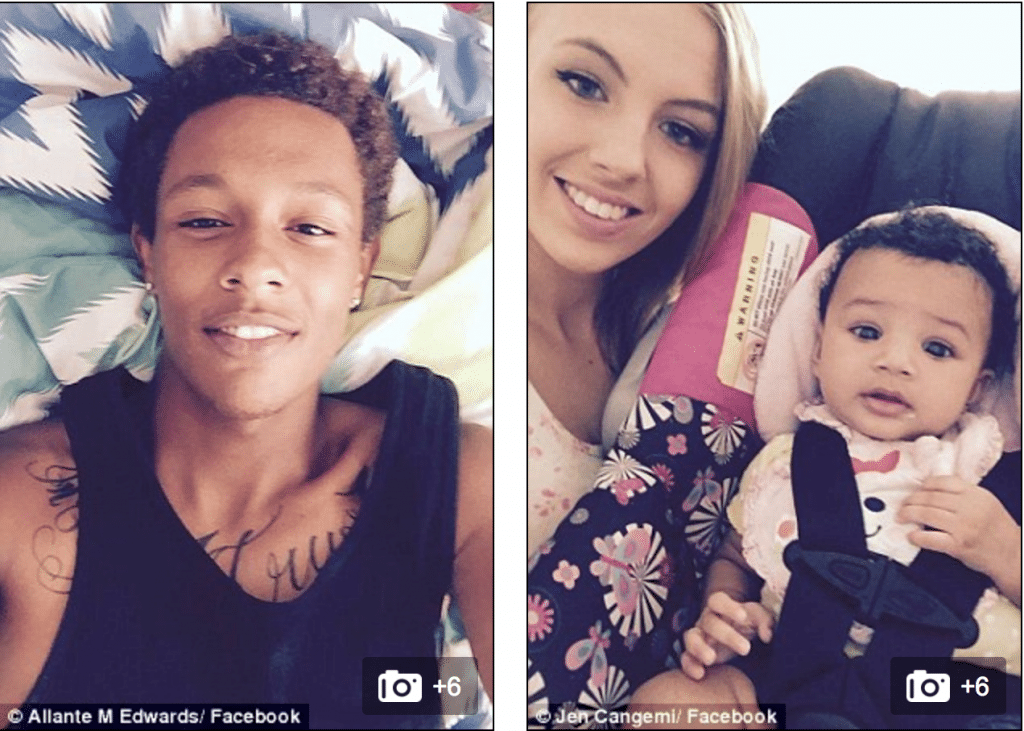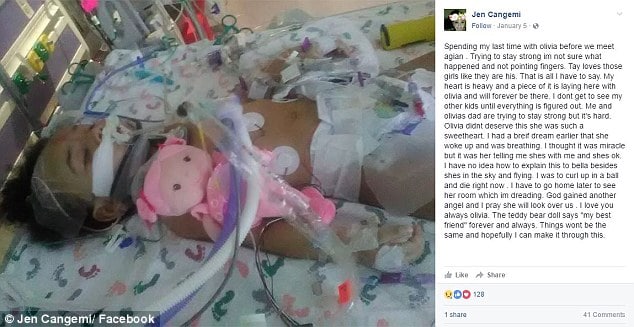 Told the children's mother via KHOU: '[Olivia] can live on through other children and she helped about three to four other kids.'
'She was the most sweetest, smart, beautiful little girl I have ever seen in my life.' 
Posted Cangemi on Facebook according to the dailymail: 'My heart is not just broken its shattered. I love you with all my heart Livy. Please watch over us.'
In another post where she was lying next to Olivia who was on life support, Cangemi wrote: 'Tay loves those girls like they are his. That is all I have to say. My heart is heavy and a piece of it is laying here with Olivia and will forever be there.'
Adding: 'I have to go home later to see her room which I'm dreading. God gained another angel and I pray she will look over us . I love you always Olivia.' 
Edwards is being held in Irving Jail on two counts of child injury. His bond is set at $100,000 and $25,000. 
Not necessarily clear is what led to the boyfriend targeting the children and whether there had been other previous instances of abuse? Others wonder if the man himself may have at some point been abused?
A GoFundMe has been set up to help with Olivia's funeral costs.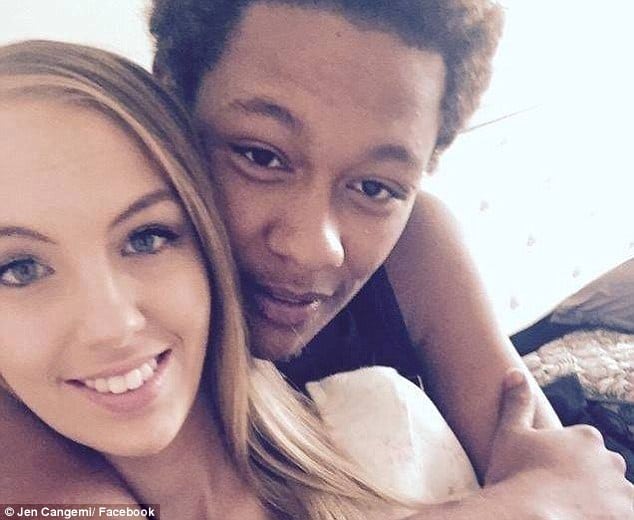 One year old Olivia Cangemi died from injuries sustained at her home last week. Her mom's boyfriend is in custody. pic.twitter.com/kV4kVOQ5Po

— Diana Zoga (@DianaZogaFox4) January 9, 2017