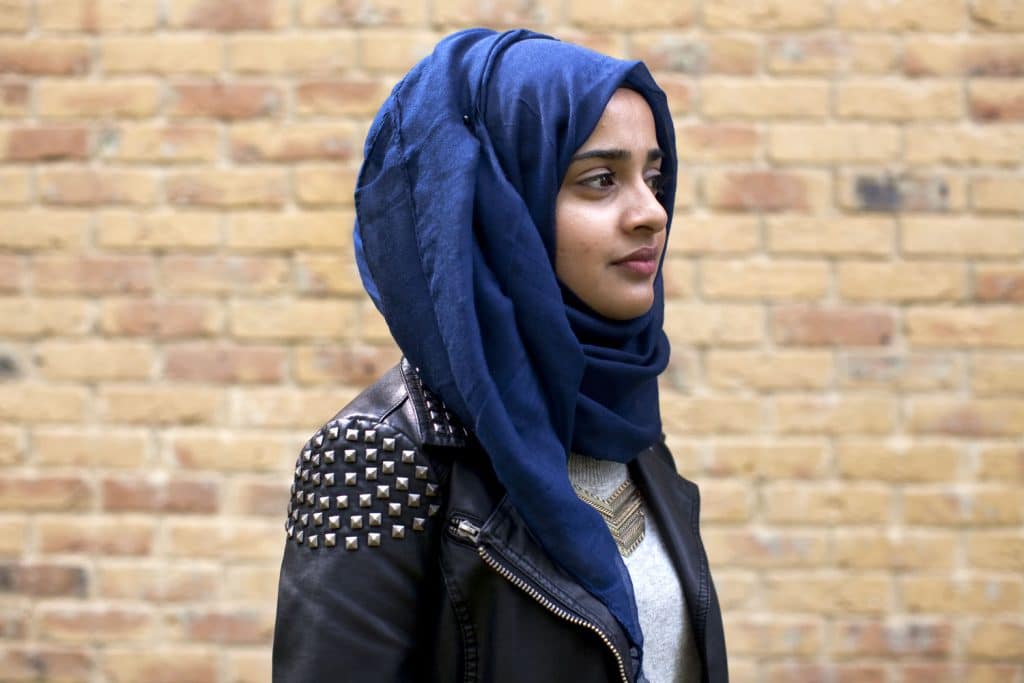 University of Michigan student lied about man threatening to burn hijab: What led to one Muslim college student resorting to hate hoaxing? 
A University of Michigan woman faces possible charges after admitting that she lied about a man threatening to burn her hijab.
The student's story which first made the rounds in November unravelled after Ann Arbor police found 'numerous inconsistencies' while investigating it as an ethnic intimidation case, according to the Detroit Free Press. Investigators eventually determined the entire event 'did not occur,' police said.
At the time, The Michigan chapter of the Council on American-Islamic Relations called the incident a hate crime, saying the 'alleged attack is just the latest anti-Muslim incident reported since the election of Donald Trump as president.'
The student, who has not been identified, claimed that a white man on an off-campus street demanded she take off her hijab, or else he would light it on fire. The woman even told of the man displaying a lighter, before fleeing on foot after complying.
The confrontation is alleged to have happened Nov. 11, two days after Donald Trump won the presidential election.
Investigators found no witnesses and no footage showing any part of the false incident.
Of note, police declined to say why the student perpetrated the fake report.
A report via fox2detroit tells of the prosecutor's office intent to review the case, and whether to possibly charge the student with a felony, because the crime she reported, ethnic intimidation- is a felony.
Never mind the tying of police resources and the propagation of hate and hoax baiting.
The outing follows that of another Muslim college woman, Yasmin Seweid a student at Baruch who claimed three drunken white men yelled "Donald Trump!" and anti-Islam slurs at her on the subway and tried to grab her hijab.
Why? Yasmin Seweid arrested for lying about Muslim attack
Terrorist! Yasmin Seweid Muslim teen harassed by Trump supporters now missing
That story too was revealed to be fabricated after police were also unable to come up with video and witness testimony, before the teen who had broken a family curfew insisted on the story despite many opportunities to recant.  
Seweid has been charged with filing a false report.
Ironically, at the time of the alleged incident, Seweid had taken to Facebook to complain about the incident and her mortification after no one came to her aid.
In turn the post elicited many detractors who believed the woman was lying and had simply sought to score political points in the wave of recent antagonisms with the election of Donald Trump.
Nevertheless despite the outings, there has been a spike in reporting of hate crimes year over year.
The Council on American-Islamic Relations documented more than 100 anti-Muslim incidents nationwide since Election Day, while the Southern Poverty Law Center totaled more than 900 reports of harassment and intimidation across the nation in the same time.