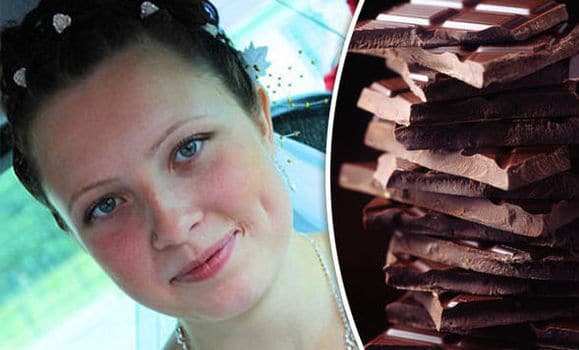 Svetlana Roslina a Russian woman dies after falling into a vat of molten chocolate. A probe is opened into one woman's tragic death.
Svetlana Roslina a 24 year old Russian mother of two has died after 'accidentally' falling into a vat of molten chocolate.
At the time of her death, the woman was crushed to death after trying to escape a large vat of chocolate being mixed at the Sergiev-Posad confectionary factory plant at Fedortsovo, north of Moscow.
In the aftermath of the incident, witness according to Russian media have offered countering testaments as to what happened.
One said that Svetlana Roslina became caught while emptying ingredients into the vat, while another said the 'accident' happened while searching for a lost cell phone. It was whilst trying to retrieve the 'dropped' phone that Roslina fell into the vat. 
Another version is that the woman fell in while emptying a sack of ingredients into the giant mixer.
Offered a source: 'She was minced. Only her legs were left.'
Told another: 'The girl was dragged in when she was trying to empty a sack.'
The death is now being investigated.
Roslina is survived by her husband, Vladimir and their two young children, both aged under 5 notes the dailymail.
A source living near the factory where the death occurred said that they could 'see police cars and a hearse,' according to Metro.
Ironically the incident comes as the cost of raw materials is going up while the value of the rouble continues to decrease as local consumers are now spending less on chocolate.