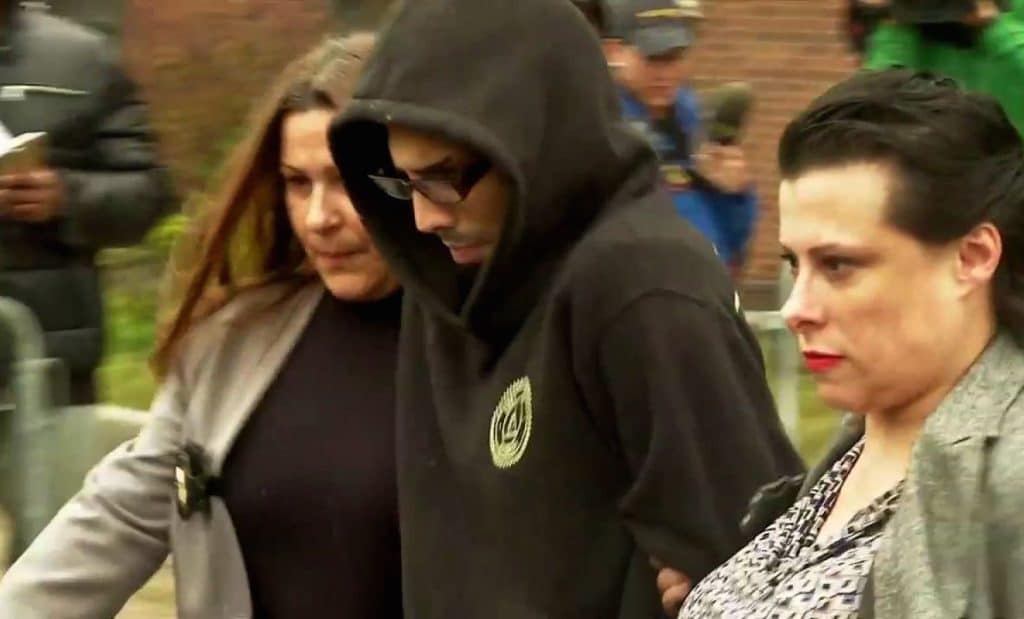 Salvatore Lucchesse beats Jaden Jordan to death. How a toddler never stood a chance. How the boy's parents and ACS failed him along with an abusive boyfriend.
Salvatore Lucchesse a 24 year old Brooklyn man is likely to face upped charged after Jaden Jordan, the three year old toddler the man is accused of beating last week died Saturday evening.
Upon his initial arrest, the man who at the time had been charged by his girlfriend, and the toddler's mother, Raven Haynes to babysit the boy was arrested on four counts of assault and endangering the welfare of a child.
Cops said Lucchesse had taken to savagely beating the boy. Claims that the toddler's mother's boyfriend denied when police were called over to the mother's Gravesend, Brooklyn home on November 28.
So heinous was the beating, Jaden Jordan suffered a fractured skull, a lacerated kidney and liver, with the boy dying Saturday evening at Manhattan's New York Presbyterian Hospital-Columbia after his family took him off life support, five days after incurring a savage beating allegedly at the hands of Salvatore Lucchesse.
The injuries told prosecutors were 'consistent with suffocation, strangulation and shaking'.
Doctors also told of doctors finding evidence on the child's body of previous abuse. The old wounds indicated 'a possible pattern of abuse' , suggesting the mother was aware of the violence.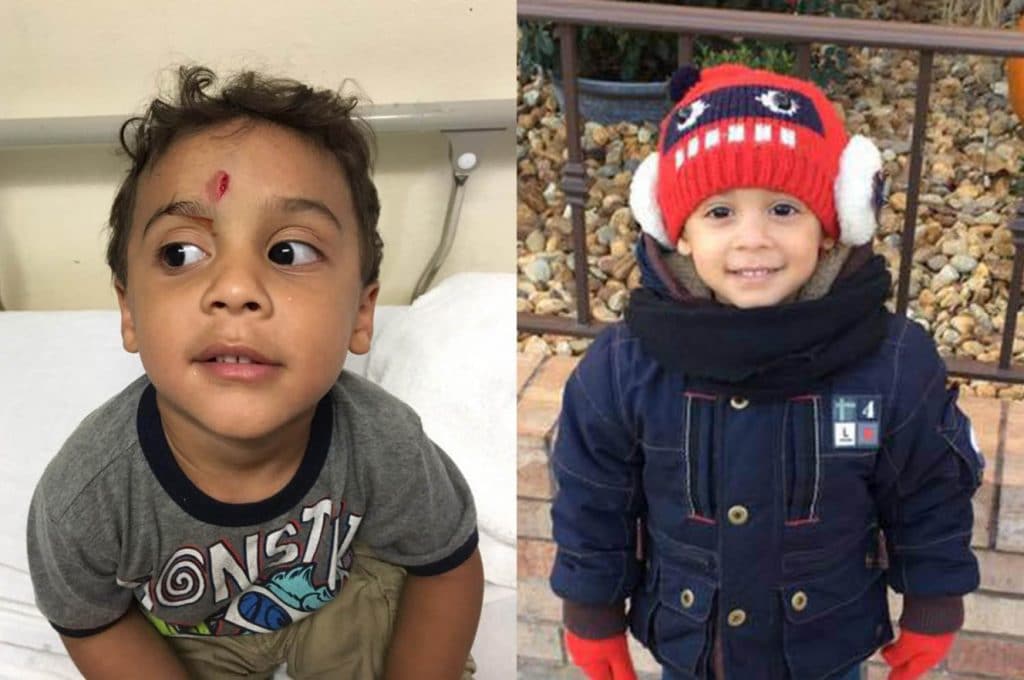 Tragically the savage beating came just two days after the city's child welfare agency investigated an anonymous tip about the abuse, but according to a report via the nydailynews, no action was taken.
Of disconcert, at the time of the unresponsive boy's discovery, the boy was covered in feces.
Told the toddlers father, Guseyn Aliyev when his toddler son was taken off life support: 'It was devastating, when they first turned the machine off. It's hard, you know,'
'You know, the doctor said that that's it, he's never going to come back after this.'
Upon being interviewed by cops, Lucchesse said he'd tried saving the boy's life by performing CPR and dialing 911 after the boy 'slipped and hit his head in the tub.'
So savage had the beating been, a report via the nypost told of the toddler boy being left brain dead.
Cops also told upon arriving at the home, detecting a heavy odor of marijuana.
Salvatore Lucchesse, the man accused of assaulting his girlfriend's 3-year-old son, is escorted by police: https://t.co/IZWwtlKYZ2 pic.twitter.com/S7mVyCK80p

— Eyewitness News (@ABC7NY) November 30, 2016
In a faux pas of errors and missed opportunities, workers from the city Administration for Children's Services were tipped Nov. 26 to horrific conditions at Jaden's home.
But three investigators went to the wrong address right next door and didn't figure it out until three days later, the same day the anonymous tipster said a little kid was locked in a dog cage inside the apartment.
Neighbors said Jaden Jordan was forced to stay inside a dog cage and was menaced by a pit bull.
In the days after Jaden being beaten, demands were once again made to affect change in the way ACS is operated.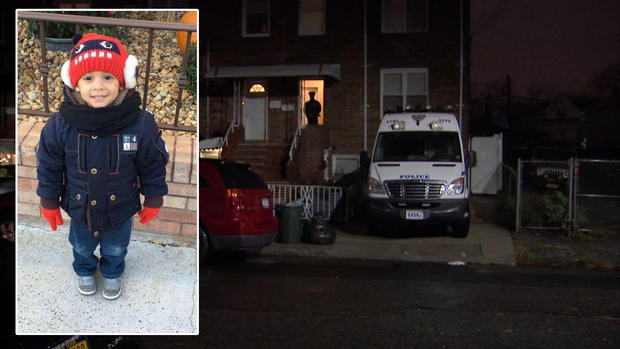 Told Public Advocate Letitia James, an outspoken ACS critic: 'Time and time again, ACS fails to protect vulnerable children living in abusive and neglectful homes, and now an innocent 3-year-old boy is hanging on for his life.'
Adding: 'Every day we move forward without systemic reforms, such as splitting the responsibilities of ACS into different agencies, implementing rigorous oversight over contract agencies and adequately training and supervising caseworkers, and providing deeper ongoing supports to children exiting foster care or child preventative services, we put lives like Jaden's at risk.'
Advocates James: 'And I believe the ACS is just too large in scope and that's why it should be split up into different agencies and a smaller agency, that has less responsibility, needs to focus on child welfare.'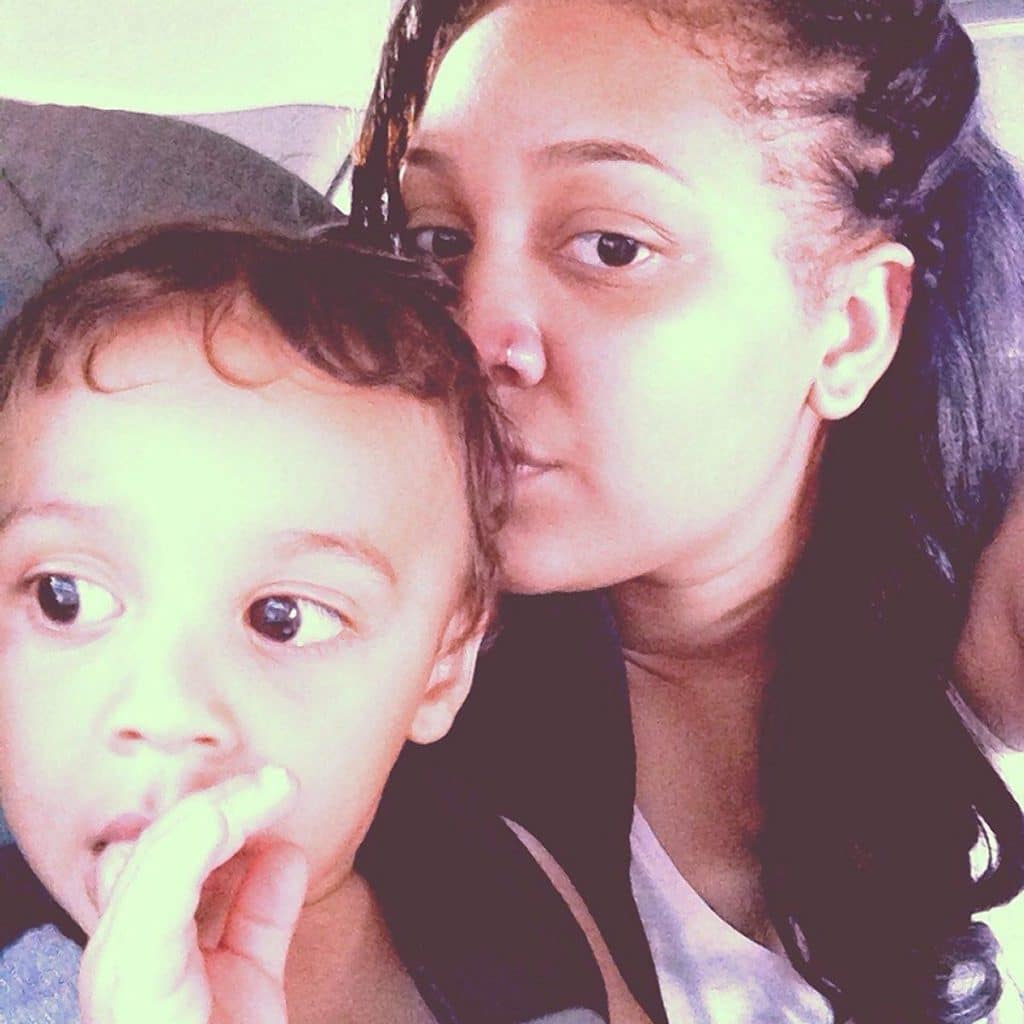 According to the nydailynews, Salvatore Lucchesse has a history of domestic abuse allegations. He was arrested July 30, 2015, after a fight with his sibling. The case stalled when the sister declined to cooperate after initially calling the cops.
Other criminal treats include three other sealed arrests, along with a dozen NYPD domestic incident reports — four involving the same woman.
The man was also accused of choking his 5-year-old nephew in 2011. Cops from the NYPD Special Victims Division investigated, but doctors found no evidence of an injury, so no charges were brought.
To date authorities have yet to have announced what new charges Salvatore Lucchesse, who remains at Rikers is likely to face with the toddler's death.
Reflected Jaden Jordan's father, Guseyn Aliyev who it appears played a hands off role in his toddler son's life: 'New York City does not have the death penalty, but if you kill a child you don't deserve to live,'
'What kind of human being kill a baby, a baby. Only a monster would do such a thing.'
The death of Jaden Jordan comes just two months after sic year old boy, Zymere Perkins, endured months of physical abuse at the hands of his mother, 26-year-old Geraldine Perkins, and her boyfriend, 42-year-old Rysheim Smith, before he died, police said.
That case led to a handful of caseworkers and managers at ACS who'd been handling Zymere's case later being disciplined or demoted in the wake of his death.