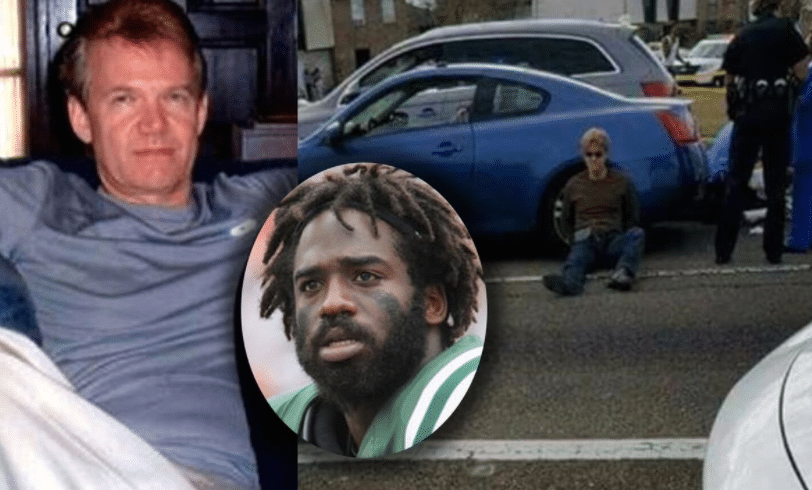 Ronald Gasser Joe McKnight killer released has led to fury as commentators demand justice for the Terrytown New Orleans road rage shooting death of a NFL star. 
The 54 year old white man, Ronald Gasser who pumped no less than four bullets into ex NFL star Joe McNight was on Friday morning released without any charges.
The man's release comes despite witnesses saying they observed Gasser drag McNight out of his Audi and shoot at him multiple times, with the man who runs his own telecommunications business at one point standing over his victim saying, 'I told you don't you f*** with me.'
McKnight, who played for the New York Jets and the Kansas City Chiefs, was killed on Thursday afternoon in the New Orleans suburb of Terrytown after an argument at an intersection.
Despite frantic efforts by medical efforts at CPR, the football great was pronounced dead at the scene after suffering multiple gun shot wounds, the Jefferson Parish Sheriff's Office said.
At the time of the shooting, Ronald Gasser  was taken into custody by police.
Stand your ground: Did Joe McKnight threaten Ronald Gasser?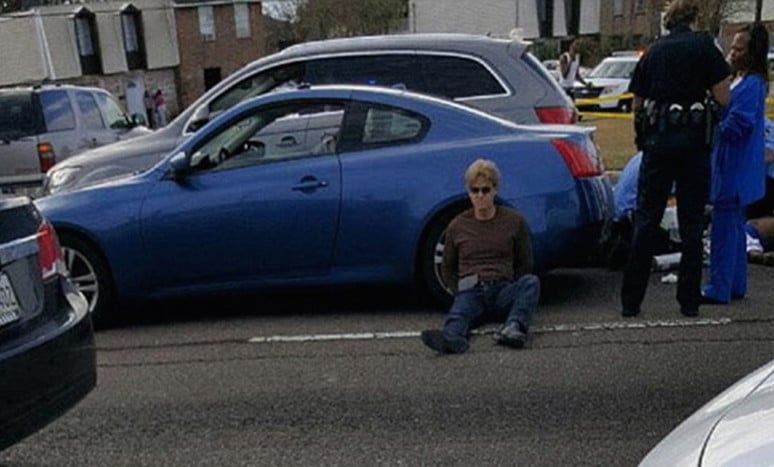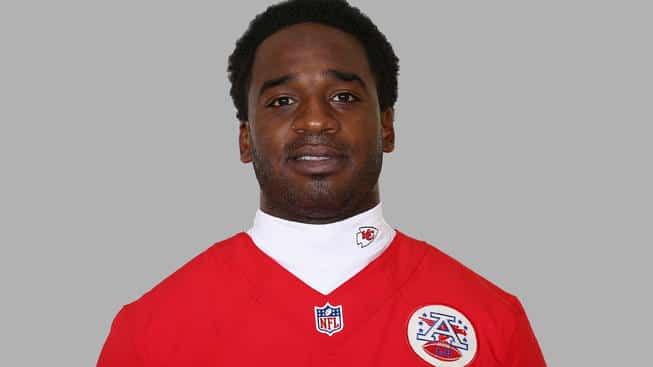 Ronald Gasser: Joe McKnight ex NFL star killed in New Orleans road rage shooting
Nevertheless for reasons yet to be necessarily understood the Sheriff's office announced  Friday morning that Gasser had been released and 'not charged' as of yet.
The road rage shooting incident police said nevertheless remained under investigation.
Col. John Fortunato told via nola that investigators were consulting with the district attorney's office on the decision whether to formally charge Gasser.
Gasser was questioned by homicide detectives overnight. He never left the scene of the shooting and turned his gun into authorities.
How the man came to acquire his gun has yet to be necessarily understood.
Gasser was pictured sitting by his car as medical staff attempted to revive McKnight. 
The Sheriff's department told TMZ that Gasser 'definitely' shot McKnight but there were 'questions about the circumstances surrounding what led up to it'. 
Some commentators have now wondered if Ronald Gasser's release comes off the man intimating that he felt his life was in immediate danger after running into the black football great.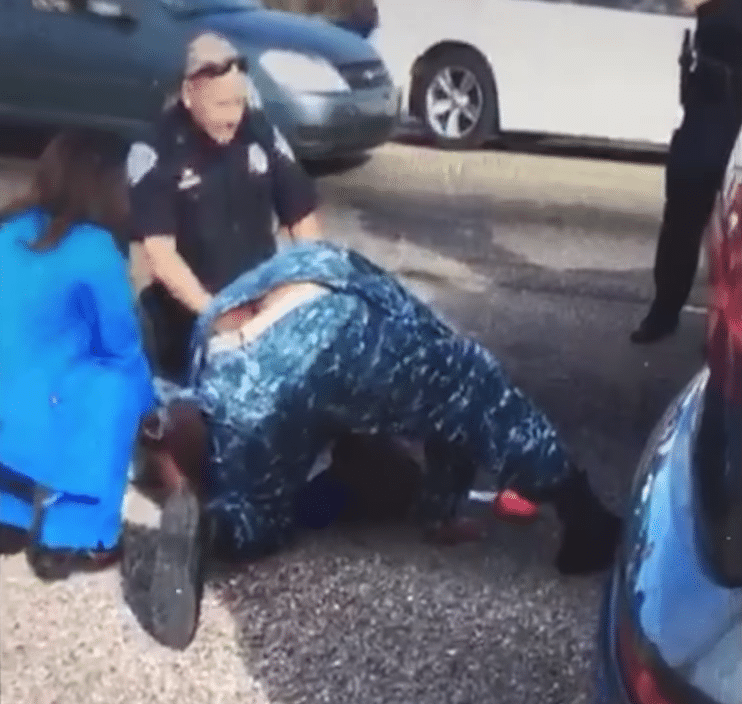 A witness at the scene told Nola.com that she saw a man yelling at another man, believed to be McKnight, at an intersection who was trying to apologize. 
Not clear is why McKnight may have sought to apologize and whether at any stage he had transgressed prior and during their road encounter?
At the time, cops said McKnight was not armed.
In the aftermath of the shooting, Gasser's family said they were shocked and were struggling to understand. 
'I'm speechless at the moment,' his daughter Candice Gasser-Bua said.
The alleged shooter's sister, Sharon Weileman, said: 'He's the best guy, the most generous guy. I have no idea what happened. I can't even talk right now.' 
Gasser ran his own own telecommunications business, lived alone in his house and was rarely seen by his neighbors. 
Neighbors said he moved into the house 15 years ago to live with his father, but he died last year.
McKnight played football for John Curtis High School and the University of Southern California. The running back was drafted by the New York Jets in 2010 and the Kansas City Chiefs in 2014. 
His stepfather, Elmo Lee, said McKnight was about to be signed by the Minnesota Vikings. 
'I just want people to know that this was not a troubled kid. The boy was just trying to make it back in the NFL, that's all he wanted to do,' he said. 
'That was his whole dream since six years old. I've been knowing him from six, and this is just senseless, and it has to stop. Somewhere it has to stop.'
The road rage shooting incident comes off the back of a weekend incident which saw another spate of deadly killings in the area.
In total, ten people aged between 20 and 37 – eight men and two women – were shot after gunfire broke out. Sunday's outburst led to one male dying and the arrest of two men.
The weekend episode led to New Orleans Mayor Mitch Landrieu earlier this week said gun violence in the city was 'out of control'.
Yesterday Ronald Gasser committed murder in a busy intersection.& the police allowed him to sit alone handcuffed. Like he's waiting on a bus pic.twitter.com/2tPWQkkVkZ

— Tariq Nasheed (@tariqnasheed) December 2, 2016

In
Former NFL player Joe McKnight killed in Terrytown shooting https://t.co/PHT8SZv4hu pic.twitter.com/2Th5dzc8HK

— NOLA.com (@NOLAnews) December 1, 2016
Sheriff Newel Normand confirms Joe McKnight was shot & killed at the corner of Berhman highway and Holmes BlVd pic.twitter.com/XacYazEg26

— Sean Fazende (@SeanFazende) December 1, 2016
They are going say Ronald Gasser is Mentally ill . Y'all should know this by now .

— Ka'Lyn S. Gilbert (@kay_shandrell) December 2, 2016
I wonder what Ronald Gasser's blood alcohol level was. I wonder if he had drugs in his system. We'll most likely know.

— Lisa (@AmethystLane) December 2, 2016
1. Ronald gasser Murdered Joe Mcknight
2. murder weapon + confession from the suspect
3. Released from custody?Really?
4. White, oh ok smh

— Black on Both Sides (@PowerManifested) December 2, 2016