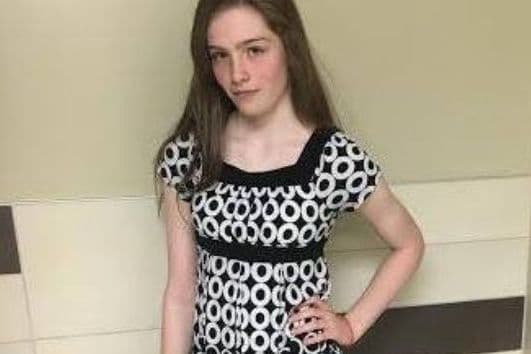 What led to Joseph and Nicole Finn starving their Iowa teen daughter, Natalie Finn to death? Could a teen's death being prevented? How local agencies failed.
Nicole and Joseph Finn a West Des Moines, Iowa couple were on Thursday arrested after allegedly starving their 16 year old daughter, Natalie Finn to death.
The parent's arrest aged 42 and 45 respectively, comes after investigators determined that the daughter's death six weeks earlier had been caused after depriving the teen basic amenities, including clothing, medical care as well as food.
So pervasive was the abuse, neighbors said they warned police months earlier when the teen started begging them for meals.
The couple reports the Des Moines Register now face charges of kidnapping, child endangerment and neglect. Nicole Marie Finn has also been charged with murder, according to a statement from Des Moines police.
According to court documents, Nicole Finn killed her daughter 'intentionally, willfully, deliberately, with premeditation and malice aforethought.'
Some of the child neglect counts also involve two other Finn children: A 15-year-old boy and a 14-year-old girl. The couple have two more kids — another 15-year-old and a 22 year old who were not listed in the complaints.
Matters came to the fore after Joseph and Nicole Finn's daughter, Natalie went into cardiac arrest on Oct. 24 inside the family's  home with teen dying after she was rushed to a hospital.
The Polk County medical examiner's office upon an autopsy determined that the teen dying from emaciation due to denial of critical care.
At the time, police considered Natalie Finn's death suspicious. Officials did not immediately charge the girl's parents and launched an investigation into her death.
Of note a report via kcci told of Natalie Finn being a student at Walnut Creek but for reasons that had not been disclosed was not enrolled this fall when she died. Whether the school sought to make entreaties into the child's welfare is not known.
The couple — who divorced in 2011 and shared custody of their kids, according to filed court documents routinely denied the children of food, health care, clothing and other basic necessities. The deprivation caused the children 'substantial' physical and emotional harm, a complaint reported.
Nevertheless neighbors say they warned police about the Finn's deteriorating kids more than five months before Natalie's death.
Becca Gordon, whose son was a friend of Natalie, said she called authorities earlier this year because the teen repeatedly asked for food. The girl considered herself the 'protector' of her siblings, Gordon said, and often asked for meals for both herself and her brother and sister.
Told the neighbor: 'I was so, so afraid that justice wouldn't be done.'
Gordon said Natalie spent a lot of time at her home, routinely stopping by to eat breakfast with her son. The teen would wear the same clothes multiple days in a row and often reeked of body odor, she said.
'She had just the friendliest, bubbliest, beautiful personality. She was just wonderful,' Gordon said. 'What a waste of a beautiful life.'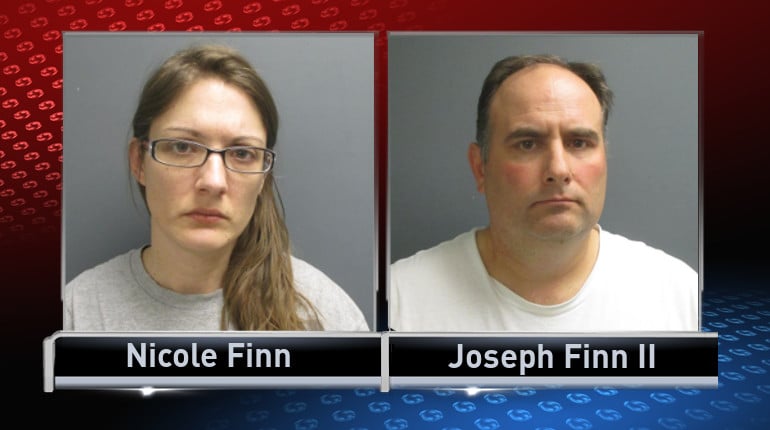 Prior to the teen's death, another neighbor,Tiana Curtis told of having reached out to The Iowa Department of Human Services. What led to the department dragging its feet and failing to intervene is yet to be necessarily understood.
Offered neighbor, Leah Mireles via whotv: 'You never would think in a million years that you would live next to someone who was capable of doing something like that to her own kids.'
Adding of the dead teen: 'She was stick thin, like really, really thin.'
Pursuant to their arrest, the Finns are being held at the Polk County Jail, and are due in court on Dec. 19. They have been ordered to have no contact with their three minor children.
Joseph Finn's bond is set at $1.56 million. Nicole Finn's bond is set at $2.66 million. Both bonds are cash only.
Yet to be necessarily understood is what led to the parents pervasively abusing their children, why authorities failed to act on neighbor's complaints and why for that matter child services were never brought in despite relentless overtures?