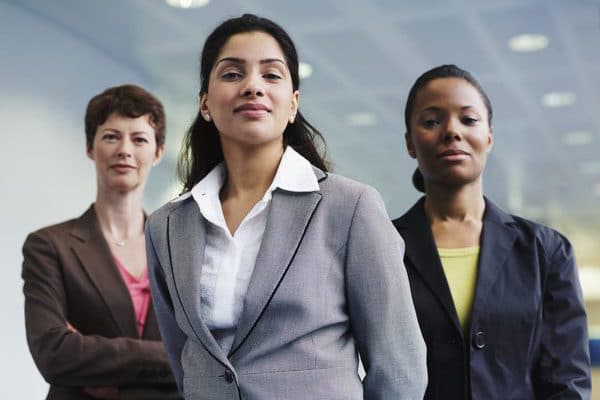 Dressing for paralegal interview and success at the office; Getting ahead is so often about understanding one's environment and how one fits in.
It is always important knowing exactly what to wear for a job interview but when it comes to a position in the professional realm where there may be twenty applicants (or more!) for a single opening, how you dress may make or break the deal.
You know what they say about first appearances – you only get one – so give it the right appeal and your foot is securely in the door. Looking to secure a job with a dream team legal firm as a paralegal? Here are a few suggestions from graduates of the masters in health law program at Maurice A. Deane School of Law.
Don't Over-Dress It!
There is something to be said for dressing the part but you don't want to over-dress it. Business casual is usually fine because it will be quite obvious that you are 'putting on the airs.' If you go out and buy an Armani suit guys or Prada shoes gals, it will make an impression alright, but perhaps not the one you want to make.
The head paralegal or junior attorney who interviews you will know you are trying too hard and that may be a personality trait they don't want or need around the office. They want someone who fits in with the team, not someone who tries too hard to outshine the others. How you dress is a key indicator of your personality, so keep that in mind.
Don't Under-Dress It Either
Perhaps you've scoped out the attorney's office you are going to be applying to and have been following them through your four years of undergrad college days. This is, to you, a once-in-a-lifetime dream come true having the chance to apply as an entry level paralegal and so you want to look as though you are the perfect fit.
You've seen the attorneys coming in and out from time to time with jeans and polo shirts and so you figure that's what you should wear. Wrong! A black business casual suit is fine. Jeans are definitely not on a job interview. Wait until you have the job and learn the dress code before being too casual.
Back to Basics
Whether you are now in the process of studying for an advanced degree in health law and policy or are simply done with your studies, it's back to basics for you. Don't try to impress anyone. Just be well groomed, neat and professional in appearance.
Basic black and/or navy blue is perfect with a white button up shirt for you guys and ladies, a basic black or grey dress or pantsuit is fine. You don't need a $4,000 pantsuit like Hillary Clinton wore during the debates but a good quality one is just fine at under $100. Keep it basic.
From grooming to design, basic is best because you want them to see what you can bring to the table. You are not trying to be the centerpiece of the table! Carry a briefcase, a laptop bag or any other accessories you feel necessary for the interview but keep them basic as well. Don't overdo it and don't underdo it. Business casual and you're good to go.