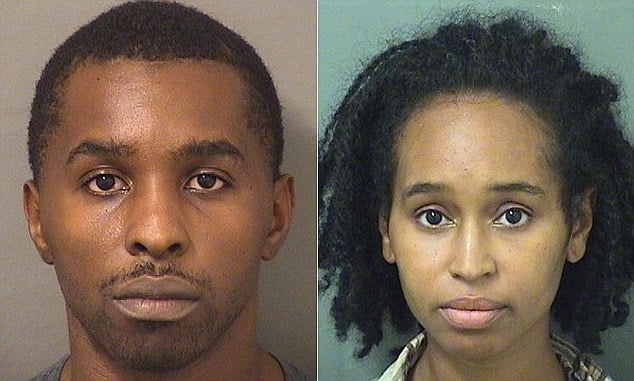 How did Donell Barron and Rikki Hart come to end up with five malnourished children living in a parked car outside a Greenacres, Walmart store?
Donnell Barron and Rikki Hart, both 34 have been arrested after a sheriff's deputy found the couple's five malnourished children living in a car parked outside a Greenacres, Florida, Walmart store.
According to the Palm Beach Post the father and mother were arrested Sunday after a patrolling officer came across a stench coming from a parked car in an area plagued by crime and narcotics activity.
Upon being questioned, Barron told the deputy that the family lost their home and lived in motels until they ran out of money two months ago.
He also told the deputy the kids bathed at a nearby park.
The children's ages were described as 14, 8, 6, 5 and 4, with none of the children attending school.
A police report noted the children being underweight, with the 14-year-old boy's bones 'were clearly visible.' He reportedly only weighed five pounds more than his eight-year-old sibling and had unusually high blood pressure.
Deputies said the children only ate bread and salad once a day and had not seen a doctor in years. 
Unlike the children, the report said that the couple seemed healthy and clean.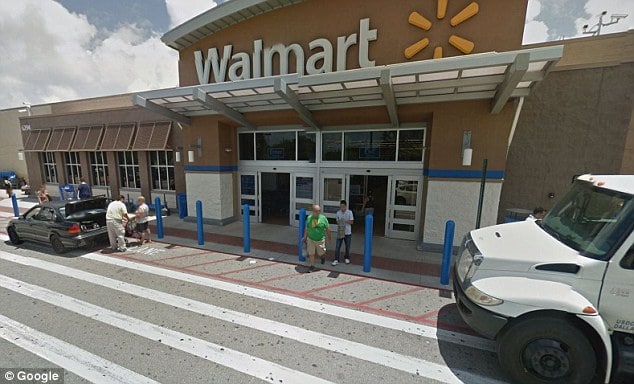 The pair according to the dailymail had been evicted  twice in the past five years from homes in Port St. Lucie in for failure to pay rent. 
The couple have a blog called Your Holistically Beautiful for 'those interested in a holistic and balanced lifestyle,' and those individuals 'seeking the benefits of living a healthier lifestyle.'
Of note, the blog describes Donell Barron saying he has a 'Master's Degree in Rehab Science/Substance Abuse' with Rikki Hart saying she has her 'Bachelor's is [sic] Speech Communication and has a background in Banking, Dance Therapy, Childbirth Preparation.' Hart's LinkedIn page says she graduated from Clarion University in Pennsylvania.
Barron reportedly told cops that he was Native American and 'is not property of the US or any corporation.' 
Despite their history of failure to pay rent, the couple offer a 'Money Matters Initiative Program' that offered recipients counseling on budgeting and investing.
They also offer a program on eating healthy. Additionally, Hart says she is a doula.
'As a wife and a mother of 5 children, I understand the importance of having support while being pregnant and through the childbirth process,' she wrote on LinkedIn.
The Department of Children and Families took custody of the children. The report doesn't say whether Baron and Hart have lawyers.
They face charges of child neglect and are being held in Palm Beach County Jail in lieu of $1,000 bail.