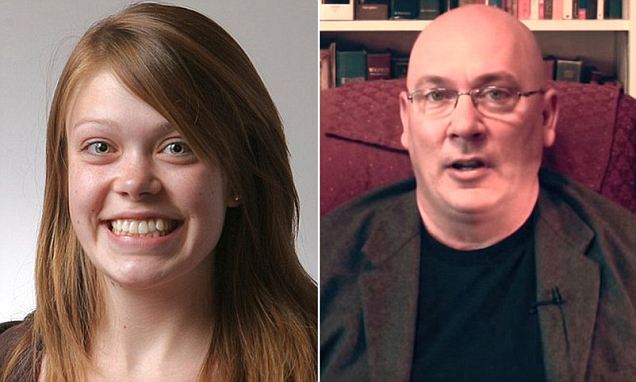 What led to Daniel Randall a former pastor/chaplain shooting dead his adult daughter Claire Randall before then shooting himself dead? 
Daniel Randall a 56 year old former Air Force and university chaplain and pastor on Thursday shot dead his adult daughter before then turning his shotgun and fatally shooting himself.
The murder suicide took place immediately after the father had finished a 90 day alcohol abuse program at the Liberty Bay Recovery Center in Portland, Maine, earlier that morning.
Upon checking out of the facility circa 10am after completing rehab two days earlier, the father bought a gun before making the 50 mile journey to the home where his wife and daughter lived in the town of Hebron.
Upon arriving at the Marshall Pond home circa 2pm the estranged husband and father broke into the home where he then shot Claire Randall, aged 27, multiple times.
From there Daniel Randall spray painted messages on the walls of the house before shooting himself told police via the  Portland Press Herald.
Claire had just moved into the home from Rhode Island to stay with her step-mom, Anita K Randall and her brother, Gabriel, police said. She was alone in the house when her father broke in.
Randall had broken into the home through the garage because he didn't have any keys, police said. He had been served divorce papers earlier in the week by wife Anita.
Police believe he shot Claire in the bathroom before spray-painting messages – including 'Vow breaker' and 'Anita, it's all your fault' – on five rooms in the house and shooting himself on the porch.
Notice of the deaths came after neighbor Carroll Daggett, 71, was asked by Randall's soon to be ex wife to check on her daughter after not answering her cell phone. 
Upon arriving at the home later that day, Daggett said he initially thought Daniel's body, lying face down on the porch, was a leftover Halloween decoration, before walking past it to enter the house.
Upon noticing the front door open and entering, Daggett discovered spray painted messages on the kitchen counter-top, and on the walls of a room.
From there the elderly neighbor walked back outside where he called 911 before calling Anita.
Explained the neighbor: 'I said "Claire isn't answering, there doesn't seem to be anyone inside the house… But from what I've seen here I'm not going upstairs,'
Adding: 'And I'm glad I really didn't go upstairs.'
Neighbor says when he went to house to check on Randall family it looked like a "Halloween scene" pic.twitter.com/unTcdjeq1Q

— Jon Chrisos (@JonWGME) December 9, 2016
Investigators later found the body of Claire Randall in a bathroom.
According to cbsnews, the Randalls had moved to Maine from Rhode Island in the summer so that Gabriel could study at nearby Hebron Academy prep school.
They have a second daughter, Molly, although it's not known whether she was living with her brother and mother.
According to Daggett, Daniel Randall was 'very pleasant' and 'a take-charge, family-type person', while also conceding the man showed signs of stress or possibly PTSD.
They included not making eye contact and starting sentences and then stopping himself.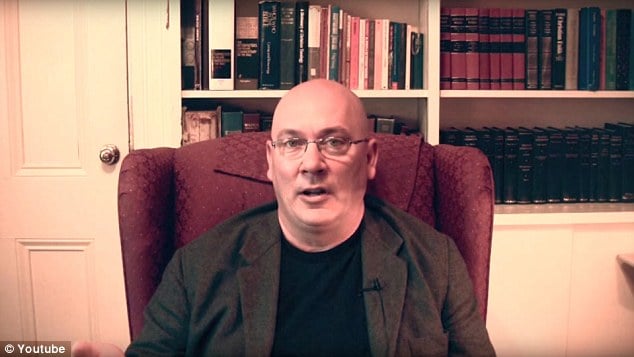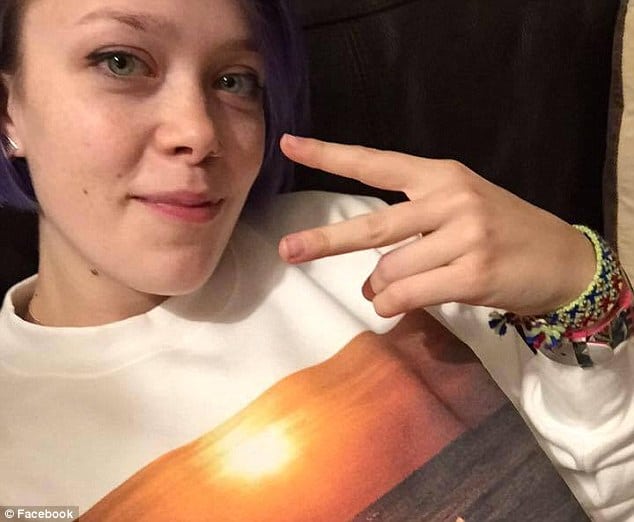 Details on minister police say shot his daughter in Hebron murder-suicide: Daniel B. Randall was a minster in Saco from 93-94 #NEWSCENTERnow pic.twitter.com/01aOYoQU3A

— Jessica Gagne (@JessicaGagneTV) December 9, 2016
Randall had been a chaplain in the Air Force, and had also been an affiliated chaplain at Roger Williams University from 2009-2012 reported WJAR-TV.
He was also a former pastor at First Congregational Church in Bristol, Rhode Island, where he had served for 12 years.
Daniel Randall was ordained by the Yale University Divinity School and served as a pastor at a church in Saco, Maine, in 1993.
It was after his first wife died after slipping and falling during a family picnic (along with losing her pregnancy) that Randall left the parish and moved to Arizona with his two daughters — Claire and Molly — where he met his second wife, Anita.
The newlyweds and the girls moved back to the East Coast, where Daniel Randall joined a new congregation in New Hampshire.
The couple had a son in 2001 and a year later, the pastor joined the Air Force reserves as a chaplain before working as a pastor at Rhode Island's Roger Williams University, and overseeing a congregation in the college town until 2015, when he resigned without offering a specific explanation.
In a resignation letter Daniel Randall penned in December 2014, the pastor said that the decision to leave was 'challenging' but 'also is flavored with a hopeful and peaceful feeling'.
Adding: 'Anita has served in a variety of roles. But, most of all, she has been the steady and strong supporter and vibrant energy for our family during our time here,' he wrote.
'I know how much you all love her. My love for her is endless, as is my gratitude.'
According to the sunjournal Daniel Randall's wife and daughter Claire were active in the church, including a music ministry event Claire organized in 2014, with proceeds to benefit the Community Spring Project, a nonprofit that offers affordable and accessible violin, viola, cello and bass lessons to local children and adults.
Yet to be necessarily understood is why Daniel Randall specifically shot dead his daughter and whether his intent was also to shoot his son and soon to be ex wife dead as well?
Letter Pastor Dan Randall sent congregation in 2014. Police say Randall killed his daughter Claire, then himself. pic.twitter.com/9FnCfooqB4

— Jon Chrisos (@JonWGME) December 9, 2016